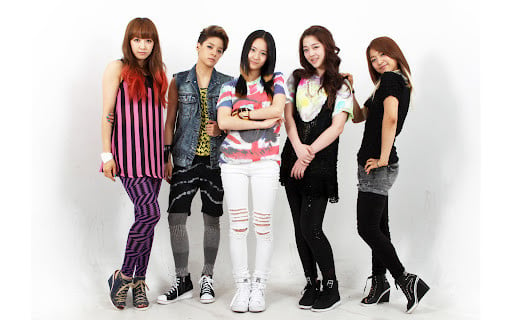 On September 5, four f(x) members shared warm messages on Instagram to celebrate their 12th-anniversary.

f(x) made their broadcast debut 12 years ago on Music Core with a single "LA chA TA". Since 2015, the group has not been officially active because each member focused on individual activities. Even so, the members and fans still celebrate their continued bond and support future activities of individual members.
On this day, Amber took to Instagram and posted an old photo of five members of f(x). She wrote, "Happy 12th to f(x)!!! Thank you MeU for your never-ending support and for all the wonderful memories. Still don't know what's going on in this photo but we still look good af haha Vic, Luna, Sulli, Krystal miss you guys."
While Krystal posted two photos of herself and an old photo of f(x)'s studio album "Pinocchio".

She wrote, "Happy twelve years, photos from '11 pinocchio."
Then, Luna shared an old magazine photoshoot of five members of f(x). With the photo, she wrote a caption in Korean, "Thank you to all the members and MeU who have been with me for 12 years. May you always stay healthy and happy!!"
In English, Luna added, "Thank you for 12 years of support and love. Missing you dearly…"
Last, the leader of f(x), Victoria shared an album cover of f(x)'s "Red Light" with the caption "Happy 12th anniversary".
Congratulations to f(x) on their 12th-anniversary!