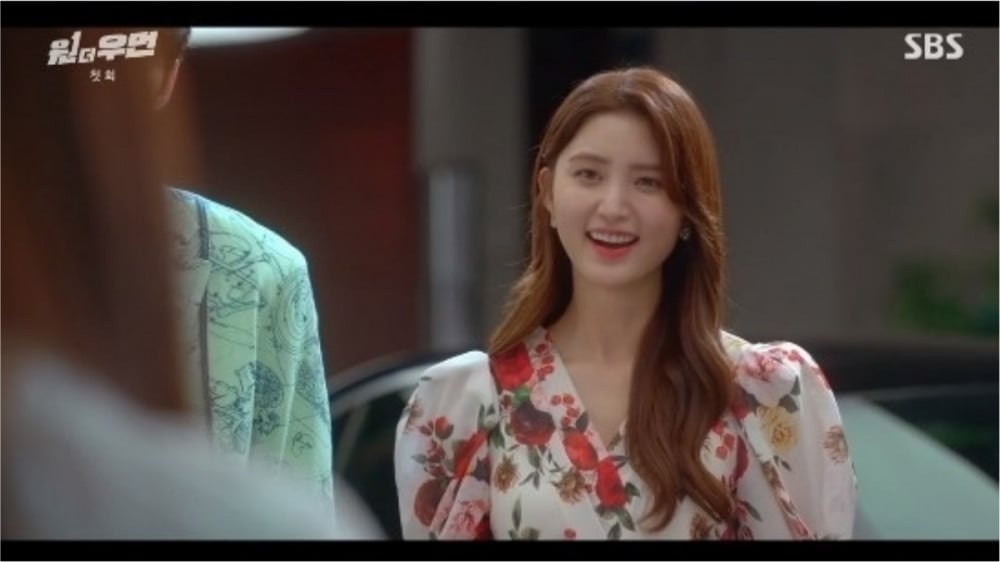 EXID's Junghwa recently made her debut in a major broadcasting station drama series through the new SBS's Fri-Sat drama, 'One, the Woman'.

[SPOILERS AHEAD]
On the September 17 broadcast of the new SBS drama 'One, the Woman', Hanjoo Group's chaebol son Han Sung Hoon (played by Song Won Suk) met up with his mistress Park So Yi (played by Junghwa). Han Sung Hoon is the second son of the Hanjoo Group's CEO, and is in a loveless marriage with Kang Mi Na (played by Honey Lee). Park So Yi, a famous announcer, is the longtime secret lover of Han Sung Hoon.
In the first episode, Han Sung Hoon was seen frustrated over a tabloid article of his discreet relationship with Park So Yi, and reacted as if he were being wronged. Seeing this, Park So Yi became angry and told him, "Get out of the car". Then, Han Sung Hoon showed her aegyo to calm her down, and they shared a kiss.
Meanwhile, 'One, the Woman' depicts the story of a corrupted prosecutor who suddenly begins living as a chaebol family's daughter-in-law overnight, due to unforeseen circumstances.