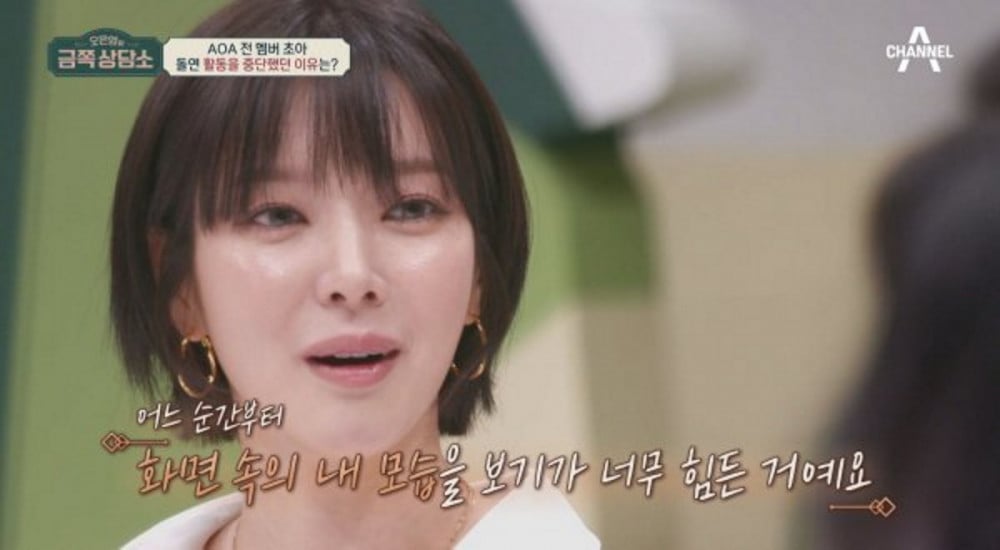 ChoA opened up about why she took a hiatus and left AOA.

ChoA featured as a guest on the September 24th episode of 'Oh Eun Young's Golden Nugget Counseling Center,' which centers around parents having issues with their children. The former AOA member shared that she was touched by host Jung Hyung Don, who contacted her when she went on a hiatus and suffered from depression.

When asked why she went on a 3-year hiatus, she expressed, "I wanted to run away because it was difficult for me to see myself. When a person can't sleep well and feels depressed, they start thinking in negative ways. From a certain point, I had a really hard time watching myself on the monitor. I wanted to do a little better, but I didn't feel as if I was. I really didn't like that."

ChoA concluded, "I thought to myself that to do as well as I wanted, I had to be reborn. I wanted to run away, and I thought that it wasn't the right path for me."

Stay tuned for updates on ChoA.