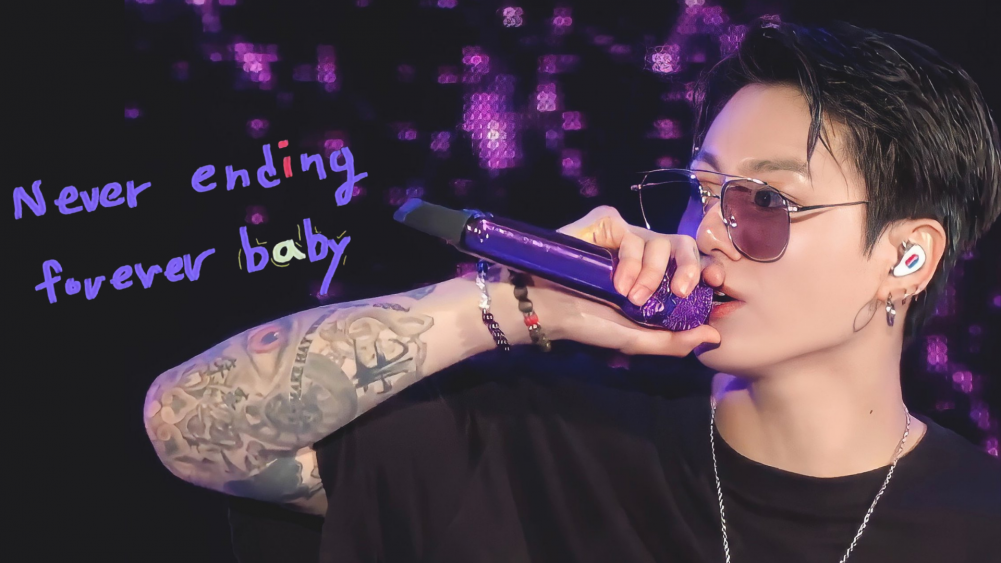 BTS and Coldplay have finally released their most awaited collab, 'My Universe,' and ARMYs love it! The song lived up to the hype following the months of rumors and anticipation that both groups would be working together.
Upon its release, ARMYs and Coldplay fans have rushed to social media to express their appreciation for the song. Jungkook particularly caught a lot of attention for his beautiful honey-sweet vocals in the pre-chorus when he sang, "Every night, I fly to you forgetting that it's just a dream. I meet you with a smile, never-ending forever baby," and "I fly with you when I'm without you I'm crazy. Come on, take my hand, we are made of each other baby."
Here's what the netizens had to say.
Even verified accounts and locals are praising Jeon Jungkook!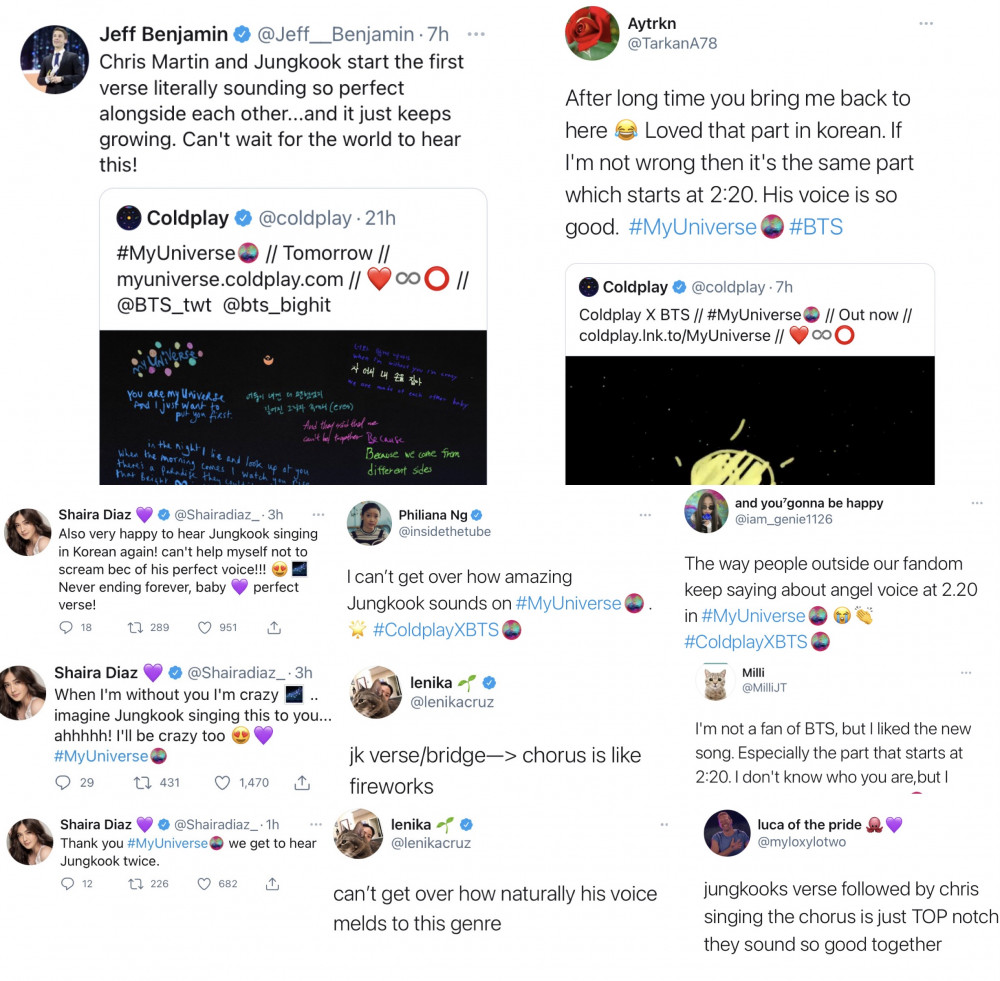 Jungkook has been a hot topic on Twitter, and he ended up trending in 34 countries and also worldwide.
He has also been a popular topic on Facebook.
Jungkook is getting well-deserved attention and appreciation for his excellent voice. He keeps impressing fans and non-fans, and he developed into a world-class, multi-talented singer.