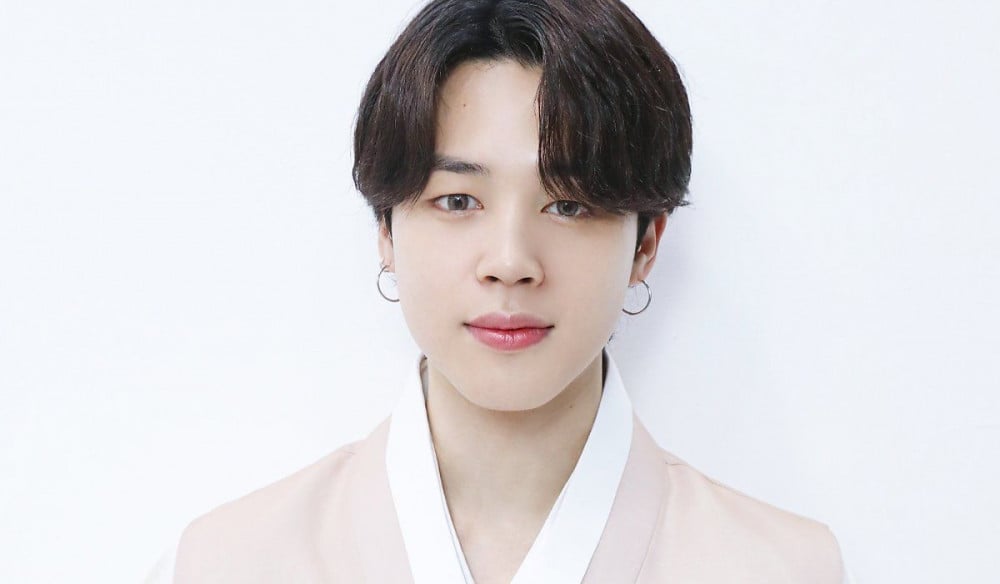 A Canadian fan of BTS's Jimin warmed the hearts of Korean netizens by feeding underprivileged elderly in Jimin's hometown, Busan.

Jimin will turn 26 on October 13th, and to celebrate his birthday, many fans have prepared events. Among the many events, one charitable gift by his Canadian fan has caught Korean netizens' attention. Her story reads that Jimin's song has help taking care of her ill father, so her family wanted to share the love with the underprivileged elderly in Jimin's hometown on his birthday.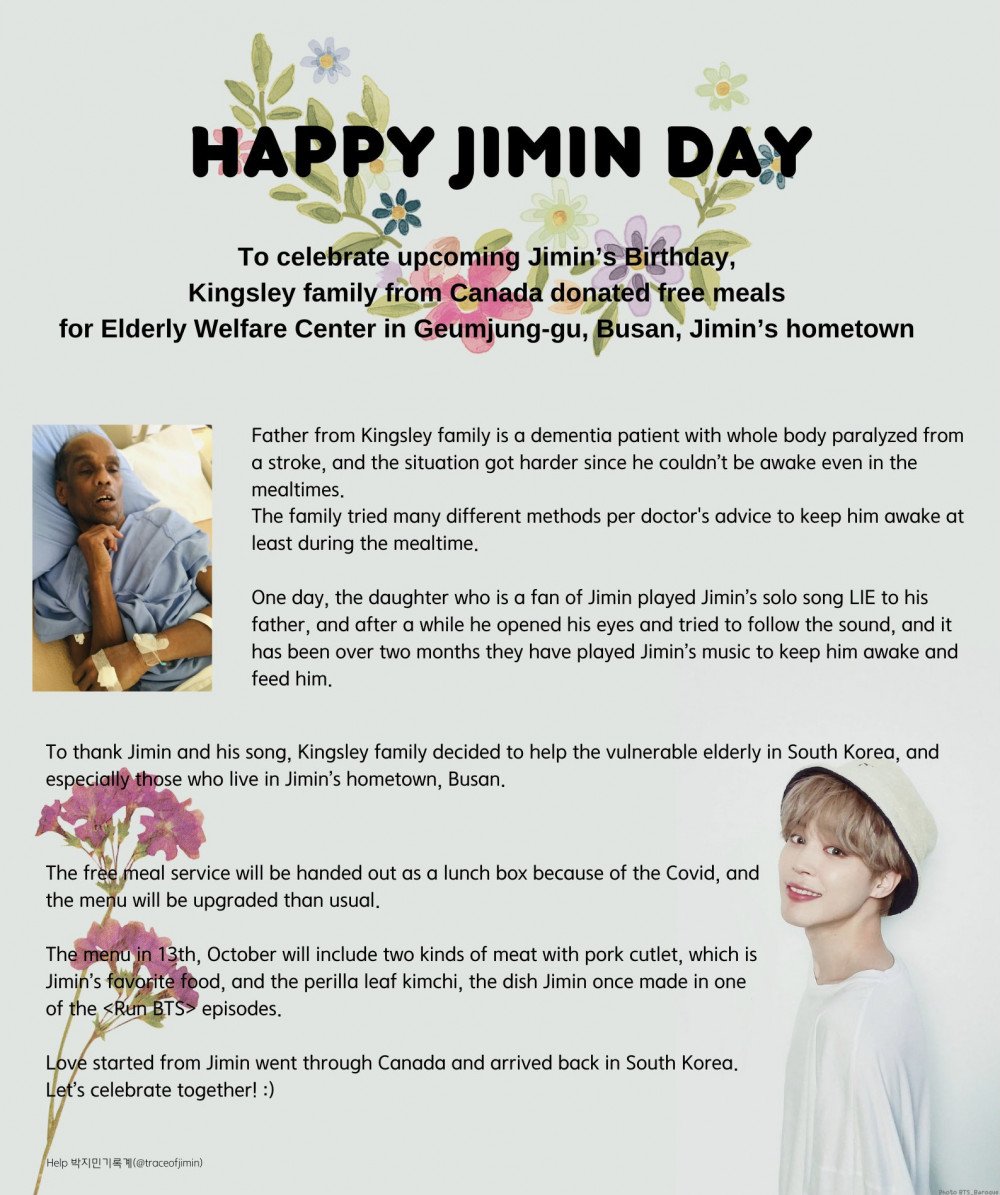 Netizens commented: "Wow. This is an epitome of positive influence."
"I'm in tears. I hope her dad gets well soon."
"The message 'love started from Jimin went through Canca and arrived back in South Korea' had me in tears. I sincerely pray her father gets better soon."
"This is so wholesome."
"The fact that the meal is all Jimin-related...This is a true fan"
"From Canada to Busan...Wow"
"༼;´༎ຶ ۝༎ຶ`༽"