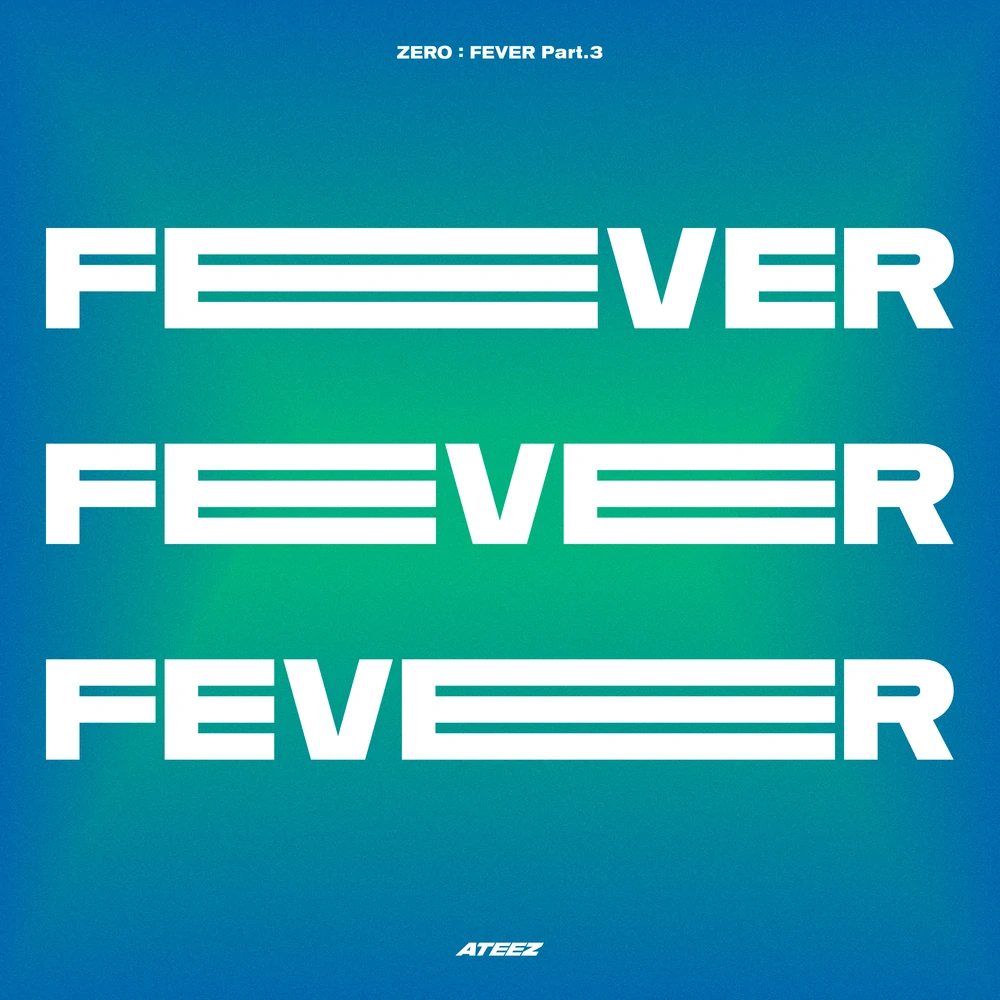 [This review reflects the opinions of the author and not necessarily those of allkpop.]
Track List:
1. Eternal Sunshine
2. Feeling Like I Do
3. Deja Vu
4. ROCKY
5. All About You
6. Not Too Late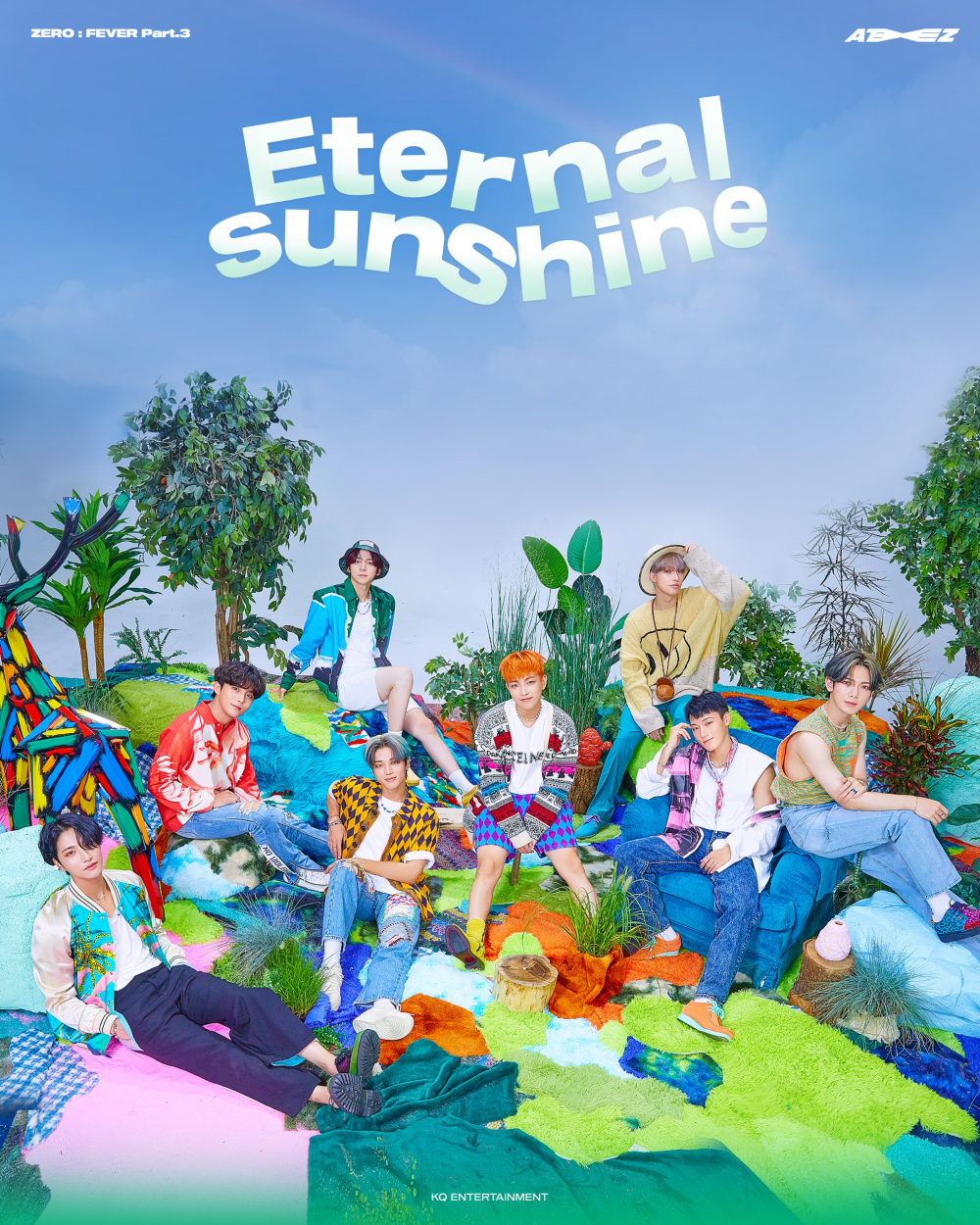 ATEEZ returns with a third part to their FEVER series! ZERO: FEVER Part.3 offers 6 new songs for ATINY to enjoy, and the group brings a dynamic and ultra-addicting attitude to their comebacks. Opting for a brighter concept than usual, the group gave fans the ability to vote for "Deja Vu" or "Eternal Sunshine" as the main title of the comeback. Opting for "Deja Vu," there's a reason why many have observed this comeback closely.
"Eternal Sunshine" still made it to the album and is the release's opening song. Upbeat and sweet, there's a different side to ATEEZ on this song that I'm not used to hearing. A bit sweeter and pop-heavy, there's less of the intimidation factor that many of their titles have. Satisfying and joyful, the lyricism of "Eternal Sunshine" is uplifting.
Though fans opted for "Deja Vu," I would have enjoyed watching ATEEZ switch up their typically dark and imposing concept for a colorful "Eternal Sunshine." The group's chosen title is a bit more of what I expected from the group and doesn't quite capture my attention for that reason. "Deja Vu" has an addicting hook but still feels very similar to prior releases the group has given.

"Feeling Like I Do" has an electric flair that's punctuated by a popping instrumental and ultra-progressive drum break. This song is much more along the lines of "Eternal Sunshine" than "Deja Vu," and it's making me think that the imposing concept is a bit of deja vu itself. I would have preferred if the group committed to the brighter concept to show a different side of themselves.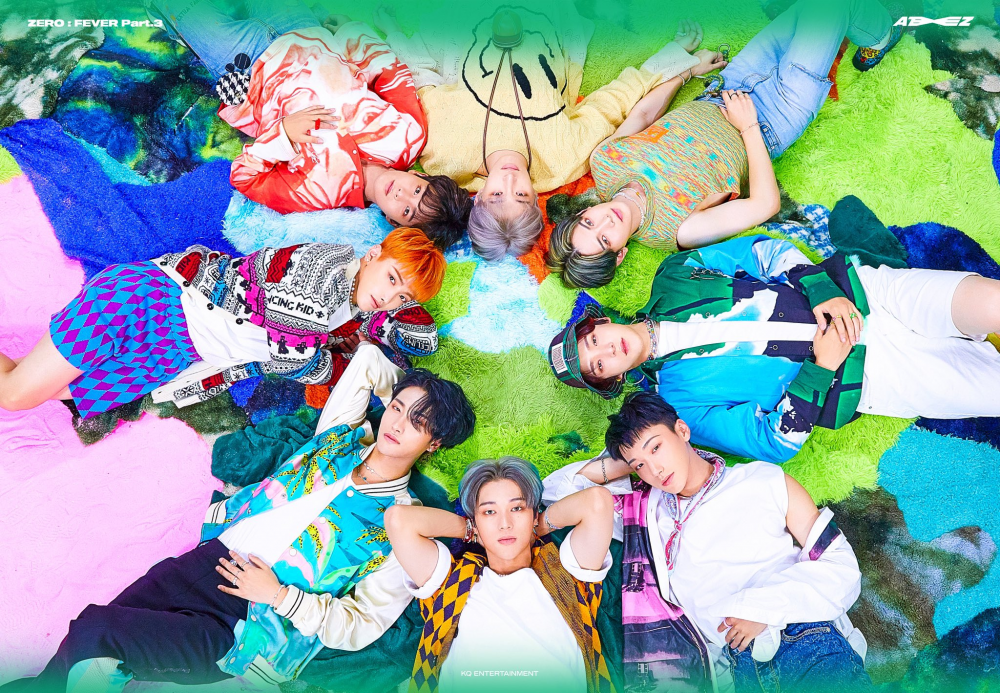 "ROCKY" is a unique display of ability. There seems to exist a somewhat rock-inspired influence in a hip hop and beat-heavy song. Again, there is the signature ATEEZ confidence. However, this song's electric guitar and ultra-contrasting verses and chorus really bring a level of flavor to the release. Despite the sound being very predictable for the group, there's a uniqueness here that gives it a pass. Not to mention, Jongho is putting his everything into the adlib vocals.
The group trades in its spitfire raps and loudness for refined maturity on "All About You." Not quite a ballad, not quite upbeat. There's a creeping progression that builds and builds throughout this track. However, I anticipated a huge climactic moment for some reason, but the song seemed to flatline halfway through. Though Jongho serves a key change that's to die for, there's a lot of build-up and not enough payoff.
ZERO: Fever Part.3 wraps up with downtempo R&B-inspired song, "Not Too Late." This song proves that the group doesn't need to overcommit to a song to get a really great result. Too often, boy groups have a tendency to overstimulate, and this simple pop track is an excellent example of a raw display of talent that frequently gets eaten up by the pure level of noise an in-your-face number can create. "Not Too Late" solidifies the album and is very much the string that holds the beads (the other songs) together. Comparatively, I felt Zero: Fever Part.2 to be more of an interesting mix of songs, but part 3 does include a number of different vibes that the group hasn't gone for previously.



MV REVIEW
"Deja Vu" spends the majority of the shots of the group using a simple concrete space with them doing choreography. However, things got much more interesting somewhere along the way as we were upgraded to the outdoors and stacks of vehicles behind the group. With lightning striking and rain booming, ATEEZ lives out deja vu in a dramatic fashion but keeps it simple with an MV that doesn't go over the top. Opting to focus on the track, this simple visual is suited for this song's in-your-face attitude.
MV SCORE:
MV Relevance…..8
MV Production…..8
MV Concept……..8
MV Score: 8.0
ALBUM SCORE:
Album Production…...8
Album Concept……...8
Tracklisting…………...8
Album Score: 8.0
Overall: 8.0