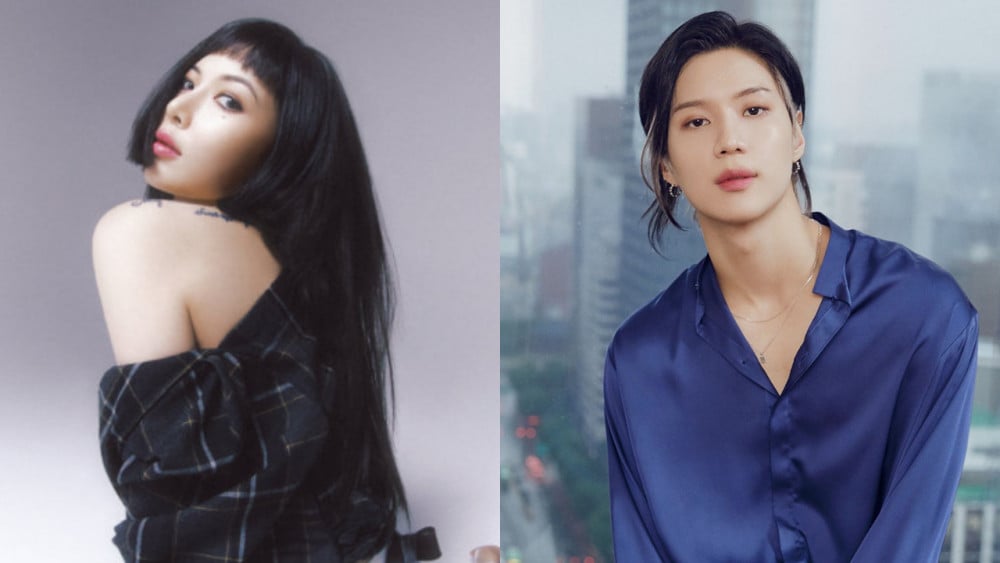 Among all the different concepts in K-Pop, one that sometimes goes underappreciated is the sexy concept. We're discussing some of the best K-Pop songs that fall under the "sexy" category in this list. However, it is important to note that this list will include songs that are not necessarily too explicit, but their content is still sensual. It will also not include K-Pop songs that have a sexy vibe or aesthetic but whose lyrics have a different message.

BIGBANG are pioneers in many concepts, and the sexy concept just happens to be one of them. 'Bae Bae' will always be one of the best songs in this category.
While Jay Park's 'Mommae' or 'Ride Me' would be the first songs to pop up in your mind when it comes to the sexy concept, 'V' is truly the 'Talk Dirty' of K-Pop.
MINO - 'BODY'
Break-up songs never sounded this good until MINO dropped 'Body.' Without a doubt, this is one of those songs that you groove to even if you're happily in love.


Regardless of how inappropriate this song is deemed for national television, 'Wiggle Wiggle' is a bop and a half!
LAYSHA - 'Chocolate Cream'
LAYSHA deserved much more love and appreciation for their amazing discography, and 'Chocolate Cream' is definitely one of those songs that need to make a comeback.
NCT U - 'Baby Don't Stop'
Ten and Taeyong are vocal and rap kings in this lovely and gentle song that is nonetheless alluring and appealing. We need this duo back!
EXID's discography is a no-skip collection of amazing songs, and 'DDD' is easily one of the most iconic ones, for good reason!
Nothing compares to how powerfully Taemin has made the sexy concept his own. Taemin's brand of sexy is inimitable, to say the least.
SuperM showed no hesitation in making 'Drip' the sexiest song on their album. It is straightforward and rather direct, which is what gives this song the status of an anthem.
Finally, this list would not be complete without 'Troublemaker,' a song that pretty much broke the internet, at least in South Korea, at the time of its release. HyunA and Jang HyunSeung are a powerhouse duo, and this song will always be iconic.