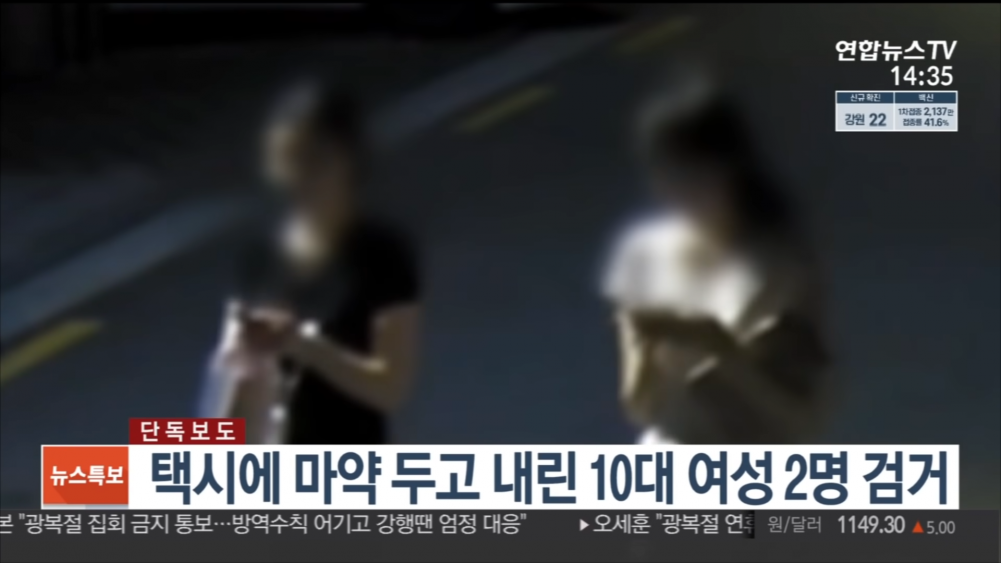 There was a drug incident in the middle of the metropolitan area of Seoul.
On August 10, two women in their teens left substances that were presumed to be drugs on a taxi and were arrested shortly after. The taxi driver found the packaged drugs after the girls had gotten off the taxi and called the police after he suspected it was drugs. The two girls are reported to have been questioned but were not detained.
These two girls were arrested at 1 AM on the 10th on suspicions of drug possession and were arrested in the residential area in Songpa-gu, Seoul. The police stated that the girls returned home after the questioning.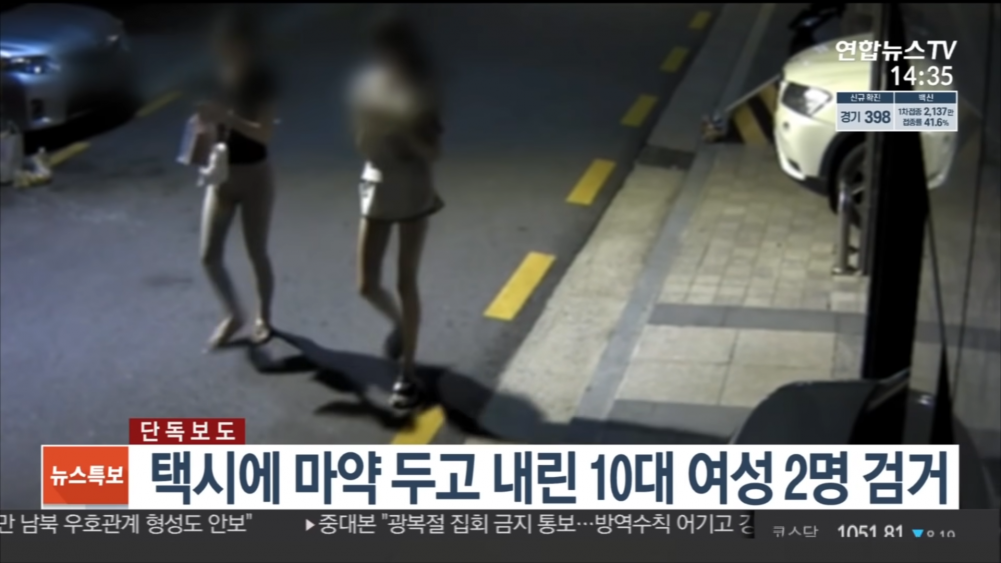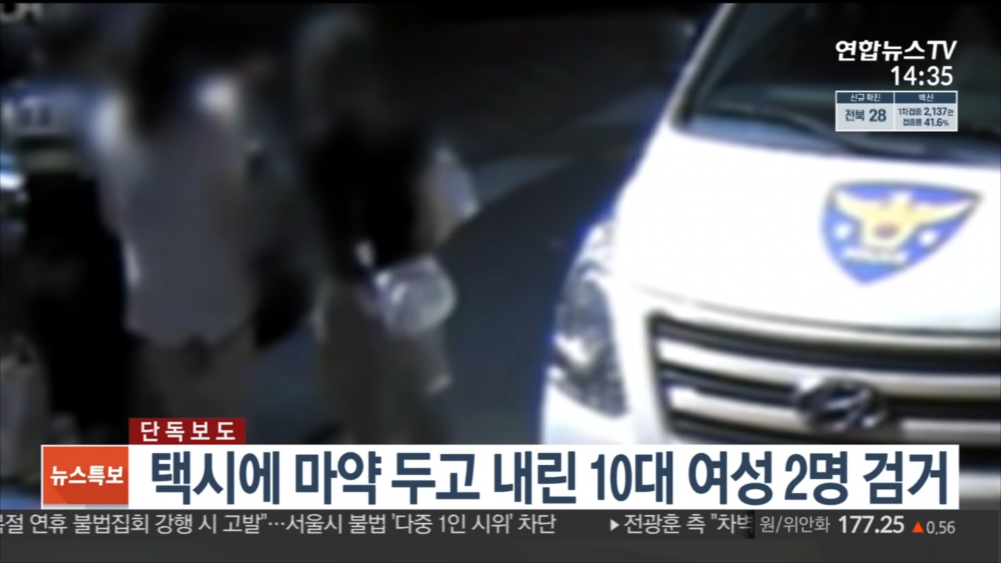 In addition, the police revealed they had also asked the National Forensic Service to conduct a thorough examination of the drug substances that the two girls were in possession of. Currently, the police are investigating the source of the drugs.
Yonhap News TV exclusively released a surveillance clip showing these two teenagers being arrested by the police on August 10. In the released video, the two teenage girls are seen walking down the residential area and soon after taken away by the police.