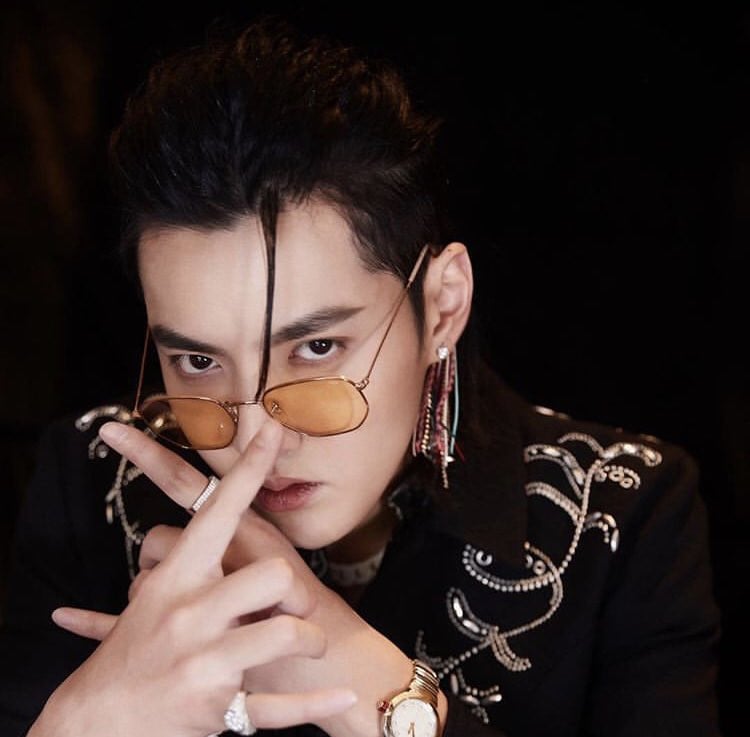 Before starting reading this article, please don't take everything at face value as you may have in all the articles you read until now. It's not a simple case; it's a downfall.




1. He was detained too soon
Why do you think he was detained too soon? Chinese netizens were outraged and started making a huge fuss about this scandal on the Weibo platform, and his fan clubs tried to defend him while being criticized for their behavior by Chinese netizens. This fight between people on Weibo overshadowed the Olympics, so the authorities detained him to make the people stop focusing on the scandal, but on the Olympics and not lose face. Another reason is that he could've left the country with his Canadian citizenship. A few days ago, Kris Wu's accounts from Chinese platforms were deleted along with most of his songs: the start of China trying to erase him from everywhere since the scandal reached the largest online editorials from outside of Asia because the country was losing face.


2. He may be another target
As we know, China's government is not as simple as in the other countries. Fanclubs/fandoms with members that are still in middle school are throwing their money on their idols and merch, which made the government angry. A few months ago, many k-pop fan pages were deleted from the Weibo platform because of the fans who were spending their money and their parent's money on merch and charity projects.
Why Kris may be a target?
• China is controlling all its celebrities and all the citizens on online platforms.
• They are making their celebrities support political things the government is doing, good or bad.
• They're trying to keep the money in China. Since Kris is working in the US and Canada and has Canadian citizenship, they may try to hold him and his wealth in the country. A good example is Jackie Chan. For those who don't know, if he doesn't follow the CCP's orders, his family may be in danger. That's how the government is controlling their celebrities. Another good example is why they don't let go of Hong Kong. In Hong Kong are settled the wealthiest people who are very beneficial for Mainland China and its economy. At this moment, Kris is one of the wealthiest celebrities in Mainland China.
• He earned around 70 million yuan (11 million USD) from The Golden Hairpin's episodes, which he returned them back because of the scandal. This tv show had to be his debut in a Chinese drama. What some people don't know is that actors and actresses earn more money from tv shows than from movies, and historical Chinese dramas are not short at all but have numerous episodes.
3. Du MeiZhu's allegations against Kris Wu
• Everything started from her mocking the ghosting situation for a time; then, the allegations began to grow from a scale of 1 to 100 worse.
• The Weibo posts with the rape allegations were written by writer Xu, a writer with a psychology degree.
• Liu may know Du Mei Zhu, but she may not know him. He could've also wanted revenge or just money. Liu was arrested for fraud after the police found out about his doings.
• Du Mei Zhu's friends are not really good friends. They posted about the issue between her and Kris to gain fame (one of them reached 5M on Weibo).
• The evidence Du Mei Zhu posted on Weibo may be fabricated. No bank account ends in consecutive numbers, 3456 and 5678.
• LiEn, Du Mei Zhu's friend, lied in a live stream on the 19th of July about Du Mei Zhu dating Kris from November. They met on the 6th of December for the first time.
• Du Mei Zhu also lied about getting drunk and being forced to drink alcohol. She remembered every detail from that night, and there were witnesses. And here's where the things are getting unclear. She also lied about her phone being taken. She recorded a few videos that night.
• Du Mei Zhu lied about going multiple times to his house and staying there. How? They met only that night, and she left in the morning after the meal. After that, they added each other on WeChat and started chatting for a few months.
• Du Mei Zhu said she wants an apology and justice for the others and him to leave China and the entertainment. The police confirmed through writer Xu that they worked together for raising internet popularity.
• Du Mei Zhu said that the studio has a WeChat account, which is false. Kris Wu's studio posted that they didn't open an account.
• Du Mei Zhu lied about being underage. The police confirmed that she was already an adult at that time.
• It wasn't Du Mei Zhu who said that there are 30 victims, but writer Xu. The big mistake for a writer with a psychology degree was to choose the number 30, a number that ends in a null digit, which is also Kris Wu's age. But after that, the numbers started to change again and again from 30 to 8, from 8 to 6 and from 6 to 5.
• Du Mei Zhu said he cheated on her after he ghosted (silently ended their relationship) her for a month.
• No victim from those mentioned by Du Mei Zhu came to Chaoyang Police Station.
4. Rumors started on purpose to aggravate the case and stir the netizens up
• Kris committed suicide: NO, he didn't. Someone made a post on Weibo that shocked everyone. After a few hours, the post was deleted by Weibo. If he committed suicide, he would do it because of the pressure of the case, but he didn't. He also mentioned last month in his post on Weibo that he would go to jail himself if the allegations are true.
• Kris Wu raped a 14-year-old girl: this was a rumor started by Kbizoom, also known as K-BUZZ, which is a channel owned by someone who makes up rumors and starts fan wars. The owner admitted in 2016 that they don't care if the content in the videos on K-BUZZ are true or not and wants just money.
Don't jump to conclusions and wait for the police's last words about this case.