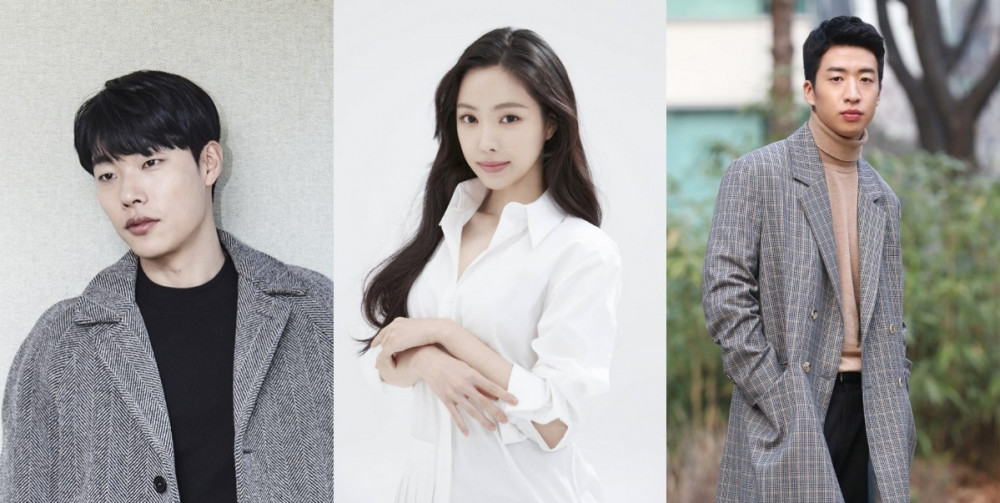 Ryu Joon Yeol, Na-Eun, and Yoo Soo Bin were seen walking down the street together in latest still cuts for the upcoming JTBC drama, 'Lost'.

On August 26 KST, JTBC drama 'Lost released several still cuts of Kang Jae (played by Ryu Joon Yeol) and his friends Min Jung (played by Na-Eun), and Tak (played by Yoo Soo Bin). The three of them exuded youthful vibes as they walked side by side. Kang Jae's eyes are focused on something off to the side, as if he is waiting for someone, and Min Jung has a relaxed smile as if she is used to the situation. In addition, Tak is seen with a bright smile. The photos raised viewers' anticipation to see the three friends' very different colors and how they will unravel the story of their youth.
The production team from 'Lost' stated, "We have all lived different lives, but you will be able to relate to Kang Jae, Min Jung, and Tak who show rebelious emotions and wander in their youth. Please look forward to Ryu Joon Yeol, Na-Eun, and Yoo Soo Bin, who will portray another perspective of the challenges faced by youth in the drama."

Meanwhile, JTBC's 'Lost' will premiere on September 4th, at 10:30PM KST.