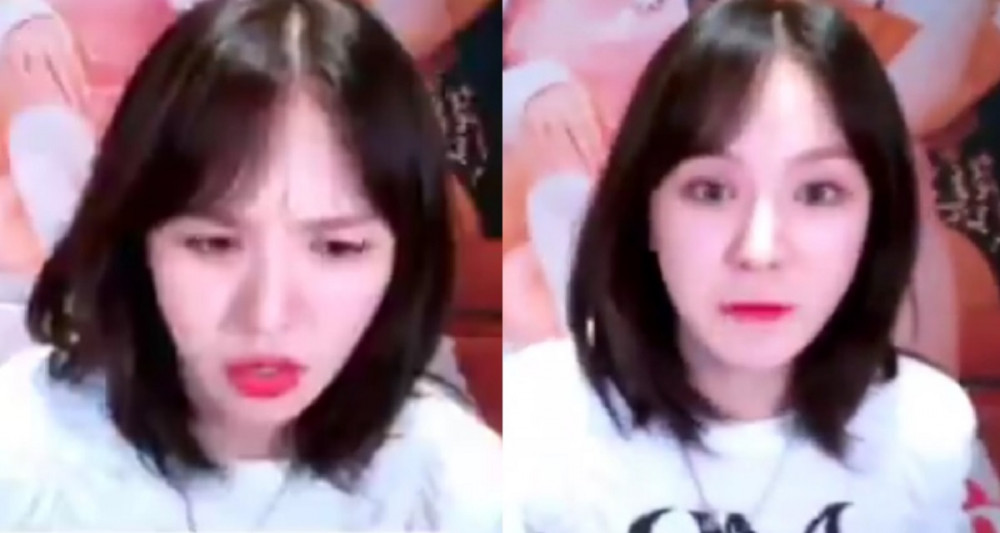 Red Velvet's Wendy has stormed community websites with her answer to a certain fan's question.
During one of Red Velvet's recent online fansigns, Wendy gave her answer to a fan asking a loaded question: "What should I do if someone tells me to stop liking you for 5 billion won (KRW)?".

To this hypothetical question, Wendy immediately answered: "Just take the 5 billion won. Do you think you can find 5 billion won by digging the ground? Who's gonna give you 5 billion won? Let's think realistically. Just take the 5 billion. I will be the one to like you, okay?"
On community sites, fans reacted enthusiastically as they could not believe Wendy's witty answer. Netizens kept textually repeating the words "I will be the one to like you" and 'called out' Wendy for being "guilty" of shaking up fans' hearts.

Some comments include:
"What the—crazyㅋㅋㅋㅋㅋLook at that witty sense"
"OMG WENDY YOU ARE GUILTY"
"My heart is fluttering like crazy"
"Um, I think I love Wendy"
"LOL no one can turn down a 5 billion won!"
"Getting 5 billion won AND having Wendy like you? What a bargain"
"Wendy, I am way older than you but may I call you my unnie"
"GUILTY:
"I was gonna say she was sweet just by offering the fan a choice to take the money but wth...the answer at the end...GUILTY"
"OK, I'm in"
"I have officially become a fan..."
"Someone call the doctor"
"Marry me"
What was your reaction to Wendy's answer?