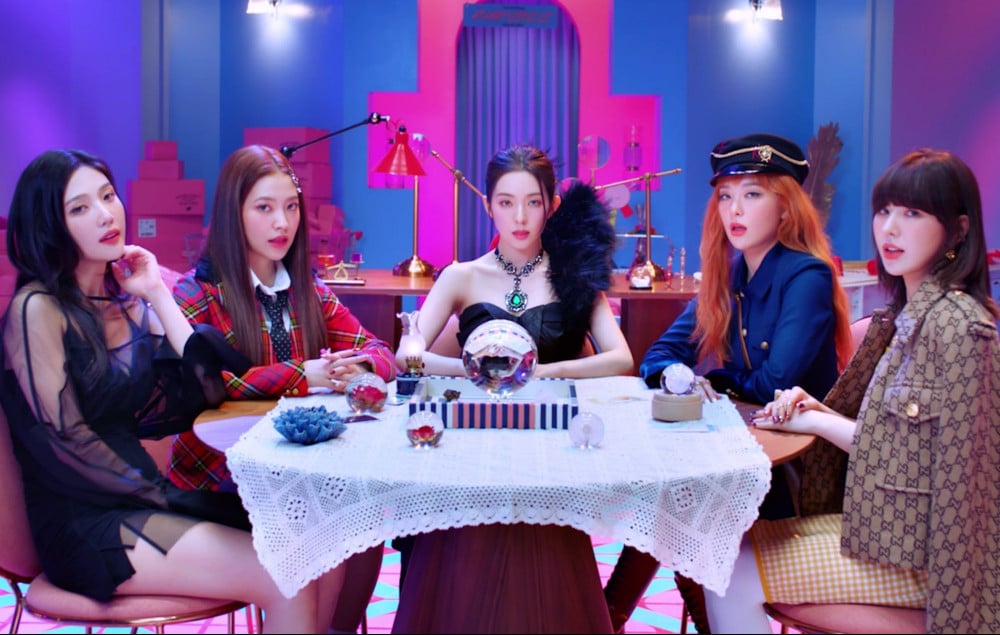 Red Velvet 'Queendom' takes the 1st place win on this week's M Countdown.
This week's M Countdown lineup: Kwon Eunbi, THEBOYZ, MAKAMAKA, MIRAE,Stray Kids, CIX, Red Velvet, CL, ONF, Weeekly, SOMI, JAY B, Tomorrow X Together and T1419.
On this week's episode, Red Velvet (Queendom) and TXT (LOSER=LOVER) were the 1st place nominees, but Red Velvet took home the win! Making this Red Velvet's 'Queendom' first music show win.
Queendom was released on August 16, after more than a week, Red Velvet finally took home the trophy. Marking Red Velvet's 18th win on M Countdown, making them the 3rd artists with the most wins on the show with 18 (tied with Girls' Generation). Also marking Red Velvet's 74th win overall.
Congratulations, Red Velvet!