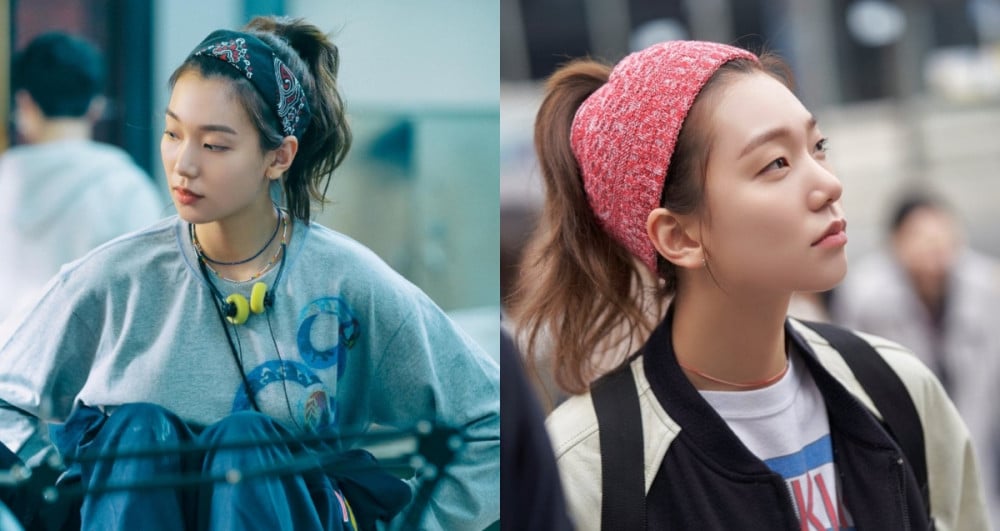 Actress and model Lee Ho Jung is garnering attention for her unique campus look and stable emotional acting in the JTBC drama 'Nevertheless'.

Lee Ho Jung, who plays the role of Yoon Sol in 'Nevertheless', is receiving a lot of love not only for her excellent portrayal of her character's charming personality, but also for her fashion outfits shown in the drama. Lee Ho Jung was praised for bringing Yoon Sol to life by expressing her preferences and personality after carefully analyzing the character. It is said that Lee Ho Jung used her personal fashion items in order to express Yoon Sol's neutral and free-spirited charming personality. Her hair bandana fashion was also revealed to have been Lee Ho Jung's idea. Lee Ho Jung made efforts to relay Yoon Sol's emotions and identity, through fashion. Yoon Sol, whose philosophy and relationships are not easily swayed by others, has a 'my way' type of personality. This was expressed through a fancy T-shirt matched with a unique pattern printed pants. Yoon Sol's free-spirit, honesty, and artistic talents were highlighted with bags, shoes, and other accessories with eye-catching designs. With Lee Ho Jung's stable acting skills in addition to her character's portrayal through fashion, a very charming and rich character of Yoon Sol is made possible.
OBJECT EDITED's director Lee Kyung Eun stated, "We focus on showing a visually free-spirited, comfortable, and natural stylings, that also have a statement. We wanted to symbolically show Yoon Sol's good aesthetic sense and open taste, as expected from a top art student." With the hip campus look that brings to life model-turned-actress Lee Ho Jung's superior visuals and her character Yoon Sol's charming personality, viewers are having double the amount of enjoyment while watching 'Nevertheless'.