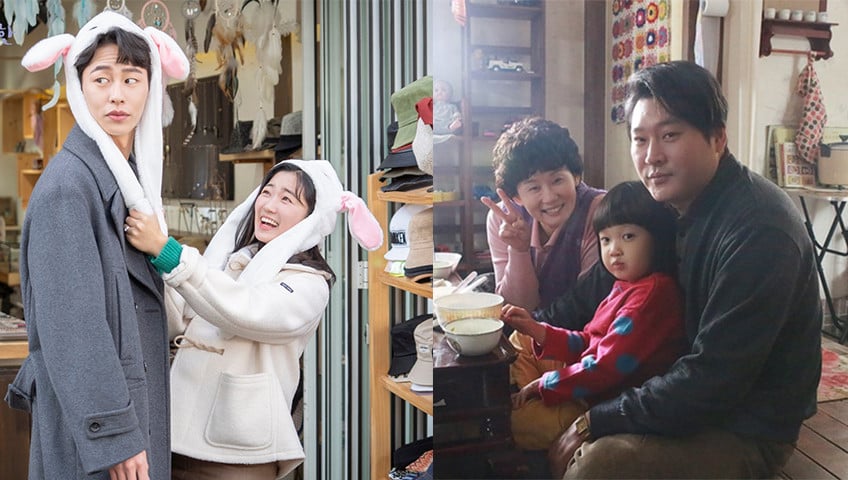 Some K-drama couples have such strong chemistry that just can't be contained within a few episodes; we need another on-screen appearance as a spillover of more deserved swoon-worthy moments.
Thanks to K-drama creators who share the same sentiment, we get to enjoy a few additional screen time of our OTPs in another setting. Here are some unforgettable cameos that made our hearts flutter once again.
From Descendants of the Sun to Mr. Sunshine: Jin Goo & Kim Ji-won

One of 2016's best pairings, Master Sgt. Seo Dae-young (Jin Goo) and First Lieutenant Yoon Myeong-Joo (Kim Ji-won) make a comeback in 2018 as revolutionaries Go Sang-wan and Kim Hui-jin of the Righteous Army. Their scenes were short but impactful, as they provided crucial context to the story. We have to say, casting them was a brilliant decision - Go Ae-shin (Kim Tae-ri) really looks like a spitting image of the both of them!
From Extraordinary You to True Beauty: Lee Jae-Wook & Kim Hye-Yoon

This is for all of us who secretly hoped that Baek Kyung (Lee Jae-Wook) and Eun Dan-oh (Kim Hye-Yoon) would end up together after the second lead started showing character development. Although they never did, seeing them date in this "stage" is more than enough to make us root for them all over again. The scene also ends with a sound of a page being flipped. Iconic.
From Because This is My First Life to What's Wrong With Secretary Kim: Lee Min-ki & Jung So-min

Nam Se-hee and Yoon Ji-ho did not get a chance to have kids in the final episode of Because This is My First Life, but in the parallel universe of What's Wrong With Secretary Kim, Lee Min-ki, and Jeon So-mi are young parents of three girls. The flashback scene was shot by the beach, which almost takes us back to Ji-ho's first time watching the sunset by the sea with Se-hee.
From Reply 1988 to Hospital Playlist: Choi Moo-sung & Kim Seon-young

Love is sweeter the second time around for Taek and Sunwoo's appa (daddy) and umma (mommy). In Hospital Playlist Season 1, Kim Seon-young is admitted to Yulje Medical Center as a patient of Lee Ik-jun. Once she started describing her husband as a jewelry shop owner in Ssangmundong, Reply fans knew who exactly she's talking about. It got even more hilarious when Choi Moo-sung brought out a golden turtle and attempted to give it to Ik-jun. It was the same one that Taek gave to Deoksun!