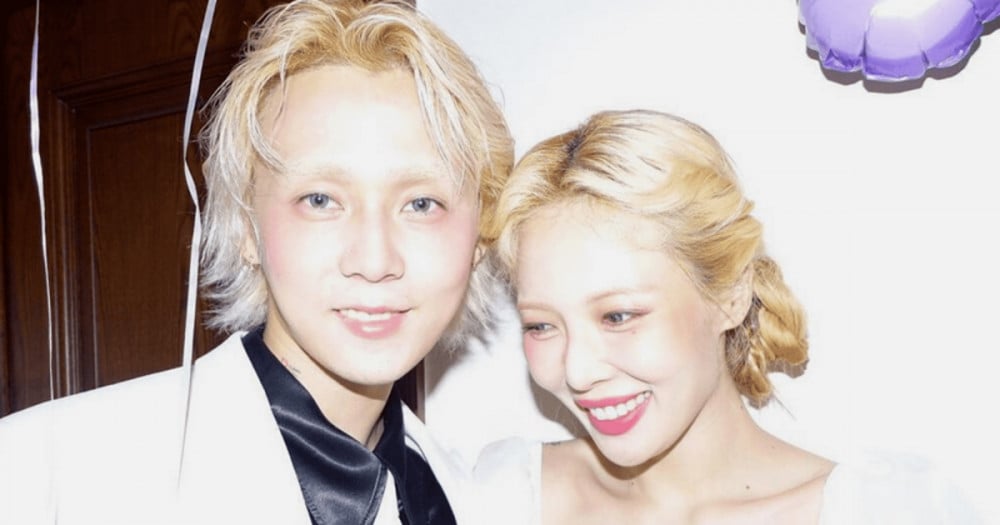 HyunA and Dawn have revealed the track list for their '1+1=1' duet album.

The teaser image below features the tracks "Deep Dive", title song "Ping Pong", "XOXO", and "I Know", all of which were written and composed by Dawn and HyunA. The two artists, currently going on 5 years as a real-life couple, will be promoting as an official unit for the first time since going public with their relationship.

'1+1=1' drops on September 9 KST. Are you excited for HyunA and Dawn's duet album?