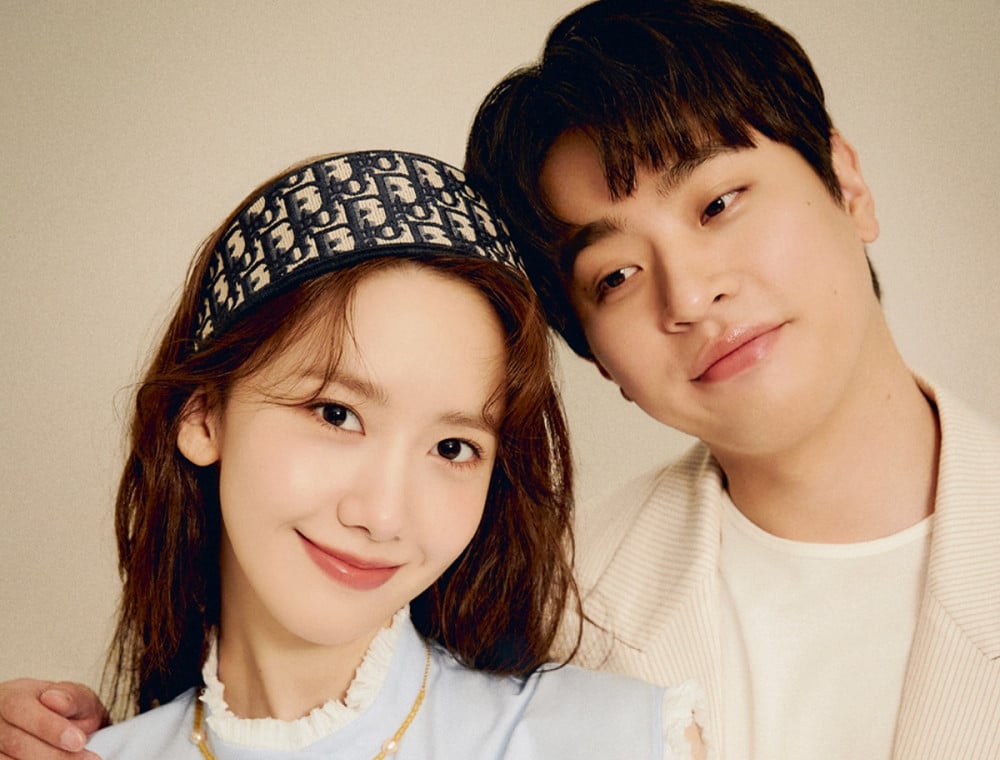 Girls' Generation's YoonA and actor Park Jung Min participated in a photoshoot with 'Marie Claire', showing off their chemistry ahead of the release of their movie 'Miracle'.

'Miracle' is a film that depicts the story of Joon Kyung (played by Park Jung Min) and his neighbors. Joon Kyung is a 4D (used by many Koreans to describe unique, 'out of this world' personalities) math genius whose only goal in life is to set up a train station in his village, where there are none. Ra Hee (played by YoonA) is a self-proclaimed muse, who is full of cheerful energy.
In his individual cut, Park Jung Min is wearing a beige-colored knit shirt with an uninterpretable gaze. The details in his gaze show somewhere in between being extraordinary and friendly, which raises curiosity on Park Jung Min's portrayal of Joon Kyung. YoonA is wearing a light pink suit in her individual cut, delivering pleasant energy and her lively charms. In addition to their individual cuts, Park Jung Min and YoonA preview their characters' playful personalities through their smile and witty poses. Park Jung Min and YoonA already raise anticipation for their upcoming film through their visible chemistry in the photos.

'Miracle' (directed by Lee Jang Hoon), a film that holds the unique storyline of developing the world's smallest train station, will be released in theaters on September 15.