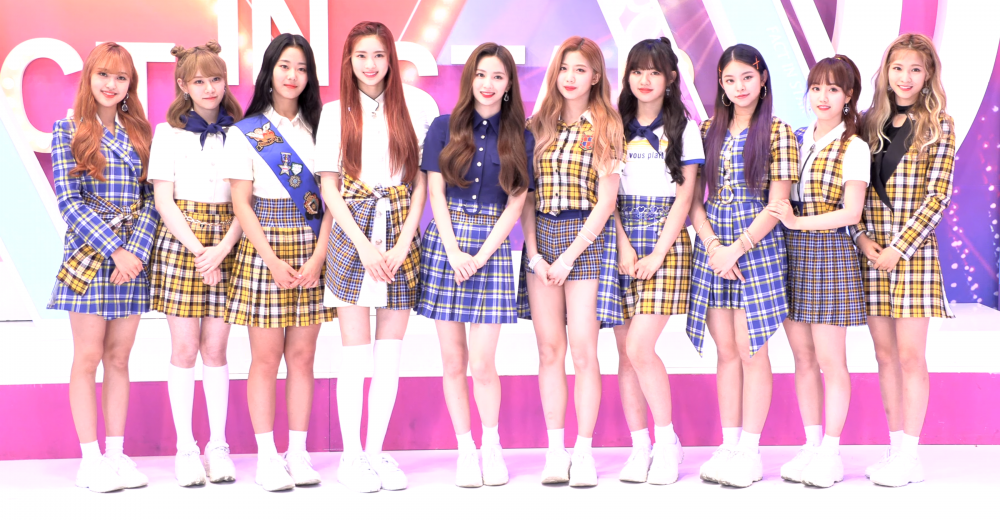 Cherry Bullet, more than likely you have heard the name as the years have passed, but for most people, that's all they know about the group. However, if you ask someone who does know a little about the group, you hear a combination of a few things. Three girls left early on into their career, "Q&A" and "Hands Up" were terrific songs, and "Aloha Oe" is to be avoided. A group that has only been together for almost three years has a reputation so bad and a fandom so small it can't get worse than that for a rookie.
If you were a Lullet, you would realize how bad the situation is behind the scenes, especially for the girls. Recently, Kim Bora from Cherry Bullet recalled on Girls Planet 999, where three members of Cherry Bullet are competing, that it was so hard to be a debuted group competing with trainees as so many questions why she would be participating in the first place. She went on to say that she is just as desperate as some of these girls and broke into tears alongside her fellow member Heo Jiwon. Cherry Bullet has had one of the toughest routes in K-Pop and despite it all never received enough attention nor found their footing which has led to their current situation.
Cherry Bullet debuted on January 21, 2019, with the successful "Q&A" and their first Single Album, "Let's Play Cherry Bullet." They were active in promotions on T.V, Radio and even had their first CF with SMART Uniforms. Keep in mind that everything went great until their first comeback with "Really Really." FNC got disappointed with the low album sales, lack of charts, and good critic reviews and decided to cut promotions short and only do music shows. From this point on, it would depend on each comeback's success on whether or not it was promoted. Hands Up would be majorly successful later on, but yet it didn't receive as much promo, so to be honest, it does seem at random.
From this point on, it seemed like FNC was purposely sabotaging the group or just showing their distaste. Cherry Bullet did their job, and at the end of the day, FNC still did not care and choose to put them on a 278-day hiatus. A hiatus for a rookie group that debuted in the most competitive rookie year in almost five years. It does not matter whether or not FNC did this on purpose, but doing this caused much of the fandom to leave and threw them out of the public eye.
Shortly after, in June, fans noticed that two members of the group (Kokoro and Lin Lin) were missing and to cut this short. They, alongside Mirae (now Ella of Pixy), would officially leave the group in August and October, but FNC wouldn't release a statement until December even as fans asked for explanations since Early September, including with a petition. FNC would use fake excuses up until they could no longer delay the statement and to date despite what FNC said. Mirae and Lin Lin both would go on to say a part of their decision would be because FNC would give them no creative control. Mirae wanted to write for the group and help with concepts only to be told she could not write for her group, and Lin Lin wanted to dance, but FNC said no.
Despite the fact that this happened in 2019, it has been two years now, and this is all people know Cherry Bullet from. Their talent, looks, personality, and just character did not matter as much as the fact that someone's bias left. As soon as those girls left, no one cared about the group anymore, or at least the part of the fandom that left. This is also when the K-Pop stan group left the group to go elsewhere, leaving Lullets to fend for themselves. Little did they know, it was just going to get worse for Cherry Bullet. I could sit here and write an essay, and I have about what went wrong, but let me summarize for you, the casual reader. Everything that has happened to Cherry Bullet and to Lullets:
- "Hands Up" is released on February 11, 2020. The song is a hit, but the switched concept to Girl Crush or Bullet Concept confuses some of the fandom and brings in new fans who would leave by the next concept.
- "Aloha Oe," their next song, would appropriate the song of the same name and use choreography that was stereotypical of Hawaii. Lullets would mass email FNC, but they would shut down the email as they did not want to hear it. The song would bomb internationally and domestically, and promotions would be cut. To date, Lullets are still trying to tell the girls the song is wrong, but FNC still deletes comments about it and hides them. Ironically, this would be the only song sent to radio by FNC. It would never be played.
- Some of the girls would begin their acting in all web dramas on Youtube. However, some of the girls' dramas were not promoted till the day after release and sometimes up to a week after. It depended on the girl and if FNC wanted to tweet about it.
- The girls were expected to be great live performers on stage, which including a rigorous training process of singing and dancing non-stop without a five-second break for two hours, but Cherry Bullet, since debut, has only done a handful of concerts. Two K-Cons, One FNC Family (they were not invited to the second one), one drive-in show, and one show to promote FNC in the Philippines at a conference. There may be a few more non-televised, but they never perform more than three songs.
- FNC has never pursued legal action on behalf of the girls and after they were accused of bullying after the AOA scandal. FNC chooses not to say anything causing them to go through serious hate. To date, these rumors still exist. Also, keep in mind that Aloha Oe was supposed to be released in July but was delayed as FNC didn't want to deal anymore with their female groups.
- FNC never markets the girls the same way, instead choosing cheap and quick methods that never work and lead to them gaining no new fame. Before, they liked to mention them being as talented as AOA, but after the scandal, they compare them nonstop to TWICE. In a series of articles written in Japan (they still haven't debuted there), half of the articles are about TWICE, even though Cherry Bullet is doing the interview. In one, Cherry Bullet isn't even in the title, but rather TWICE is despite the fact is what a spotlight on Cherry Bullet. You can tell this is FNC, as Cherry Bullet has also done two Twice covers which shows they are really trying to nail this in.
- FNC never included Cherry Bullet on ANY FNC Family events, instead choosing to either only include the boy representatives or a solo member of AOA. FNC let Cherry Bullet come to one FNC concert in Japan, but they have not used them for anything since. No FNC Family merchandise, no other concerts, no promo material, no representative girl group, and when they do use that term. They tend to pull someone from AOA despite the fact the group is not really active anymore.
- Cherry Bullet was moved to FNC W, a new subdivision FNC made to separate their female artists from the main company. Essentially, since Cherry Bullet is the only group that is female in FNC, they were the only ones moved, and they will share the agency with the new girl group debuting soon. FNC W will be the same people, same building, and same decisions for the most part, but they now have a limited budget which makes getting money to function more important than making a comeback and so forth. FNC put 8% of their companies money into all of their female artists and trainees together. 10 million from a company worth 118 million dollars.
- Instead of focusing on their group, FNC chooses to begin auditioning new girls for a new girl group debuting soon in 2020. Currently, we do not have a date on when they will debut, but the rumor has been 2022 for a while. Keep in mind, Cherry Bullet would be celebrating 4 years in 2020.