[This review reflects the opinions of the author and not necessarily those of allkpop.]
Track List:
1. THRILL RIDE
2. Out Of Control
3. Dancing Till We Drop
4. Nightmares
5. Merry Bad Ending
6. B.O.Y (Bet On You)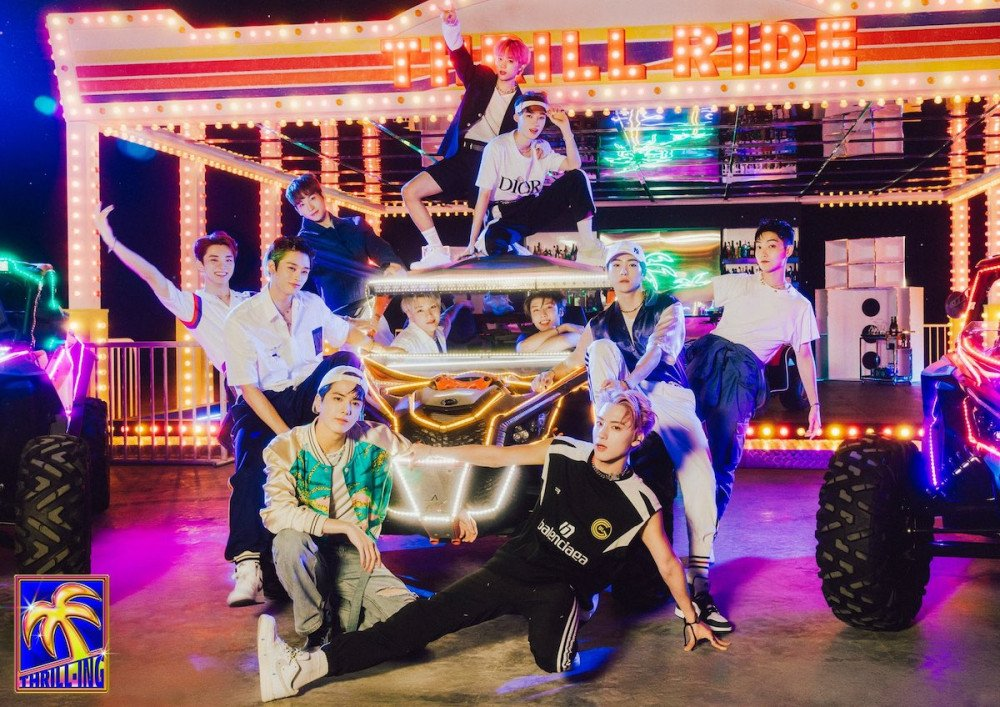 Here to bring the feeling of excitement in the summertime despite all the COVID madness occurring is none other than THE BOYZ. Marking the group's 6th mini-album release, THRILL-ING is an exhilarating release that brings the excitement of summer back to the forefront of our lives! Aptly entitled, a "THRILL RIDE" is exactly what THE BOYZ take us on their chosen title song. With a simple melody that's repetitive without being over the top, "THRILL RIDE" is addicting beyond belief. In particular, the group's incredibly strong harmonies are the song's biggest strength.
"Out Of Control" takes things down a much more sinister route with a really deep bassline and haunting synthesizer effects. Haunting and significantly more intense, "Out Of Control" boasts a well-written song progression that doesn't feel overwhelming despite the song's many additional effects and filters. Loaded with hip-hop influence, this song is a phenomenal B-side release that I actually would say that I prefer to the title.
"Dancing Till We Drop" is the sound that I was anticipating after listening to "THRILL RIDE." Funky, pop-filled, and pleasant, this song is simple and easy to listen to. The chorus doesn't quite strike me as much as the songs prior. However, I can't deny that the song is a feel-good release.
With a sudden vocal flex accompanied by strings, we transition once again to a more intriguing and riskier concept in "Nightmares." The group continues to showcase their insane range on this album with song after song with distinct, unique themes. "Nightmares" is an insane balance of the members' abilities and orchestral performance. With an inexplicable slickness, this song is executed to perfection. Let "Nightmares" be the one must-listen from this album if you're giving the group a try for the first time.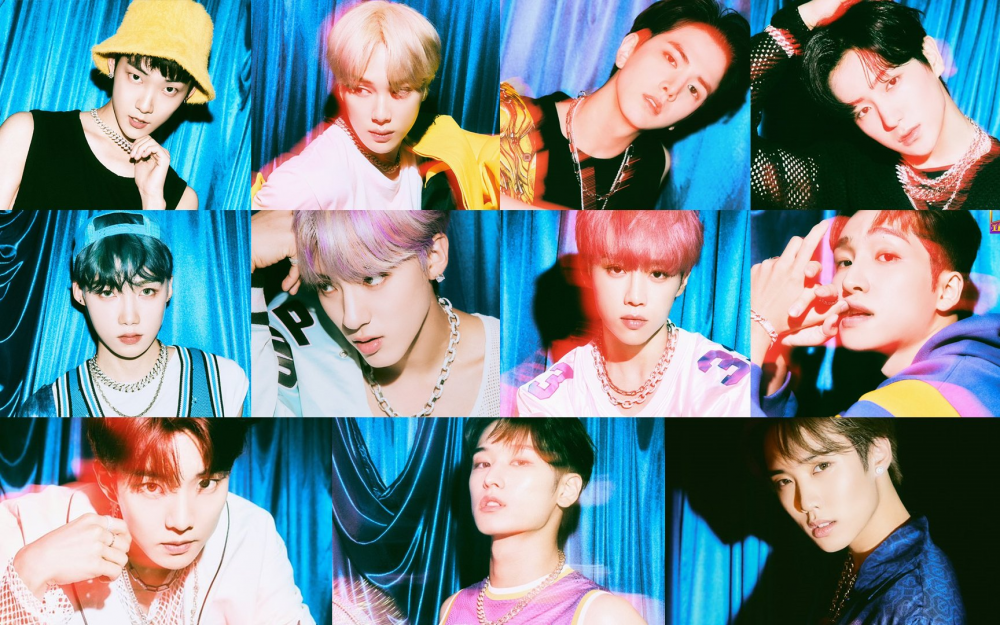 "Merry Bad Ending" is a much more classic pop song comparatively to the rest of the release. With a sprinkle of R&B-influenced vocal style, "Merry Bad Ending" is mid-tempo with a typical top 40s progression on the chorus. Inoffensive and a nice refresher between songs, this track is a nice palate cleanser for the album's final track, "B.O.Y (Bet On You)."
"B.O.Y (Bet On You)" concludes one of THE BOYZ's best albums to date and is a lilting pop song with a plucked string melody that resonates immediately. One thing that the producers and the group have done correctly with this album is excellently written song progression in the sense that nearly every release on this album has had satisfying build-up and subsequently gorgeous vocal execution. Mid-tempo and epic, "B.O.Y (Bet On You)" is a simple bow on a nicely packaged present of a release.
MV REVIEW
Capturing the very essence of summer, THE BOYZ bring a refreshing and fun vibe in their MV for "THRILL RIDE." Whimsical, light-hearted, and boyish, this MV puts aside the complicated plots and over-the-top SFX for a simple and relaxed vibe that allows the listener to focus on the music. In order to make the MV feel thrilling and excitable for Deobi, THE BOYZ have created an MV with the sole purpose of putting a smile on your face through their boisterous personalities and laughter.
MV SCORE:
MV Relevance…..9
MV Production…..8
MV Concept……..7
MV Score: 8.0
ALBUM SCORE:
Album Production…...10
Album Concept……...9
Tracklisting…………...10
Album Score: 9.67
Overall: 8.83