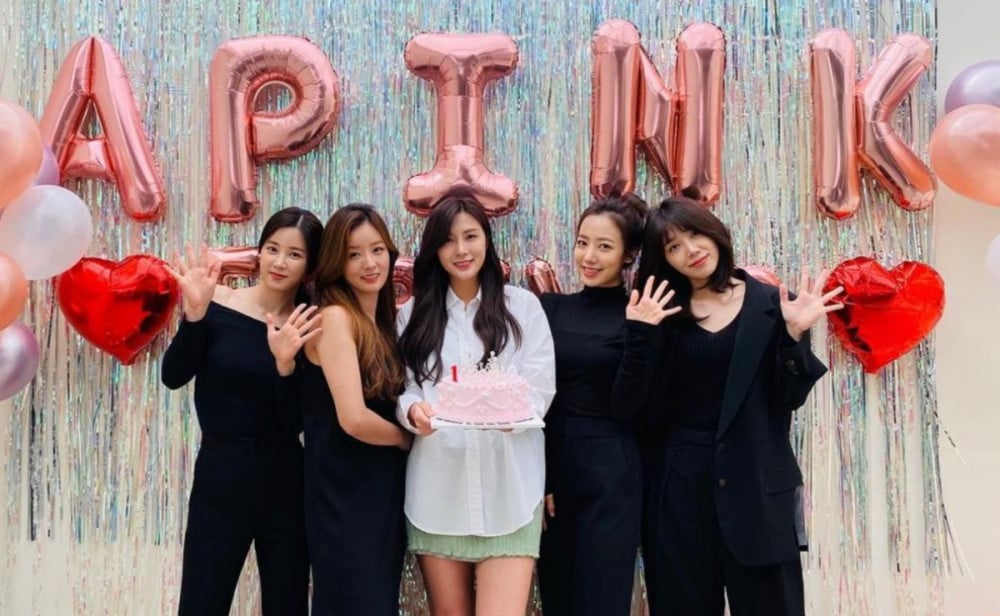 A Pink fans are wondering why Na-Eun didn't attend Bomi's birthday party.

On August 13, A Pink posted the photos below on Instagram along with the caption, "We're celebrating A Pink's 10th anniversary and Bomi's birthday with a new profile photo shoot." In the photos, Chorong, Bomi, Eunji, Namjoo, and Hayoung gather around a pink cake, but Na-Eun, who recently signed with YG Entertainment, is not present.

Netizens commented, "Why isn't Na-Eun there," "Has Chorong's school bullying case been resolved," and "Are you saying you'll be active again?"

As previously reported, Chorong faced school violence rumors this past April. Though she admitted and apologized for drinking underage, Play M Entertainment denied she was involved in school bullying.

Stay tuned for updates on A Pink.