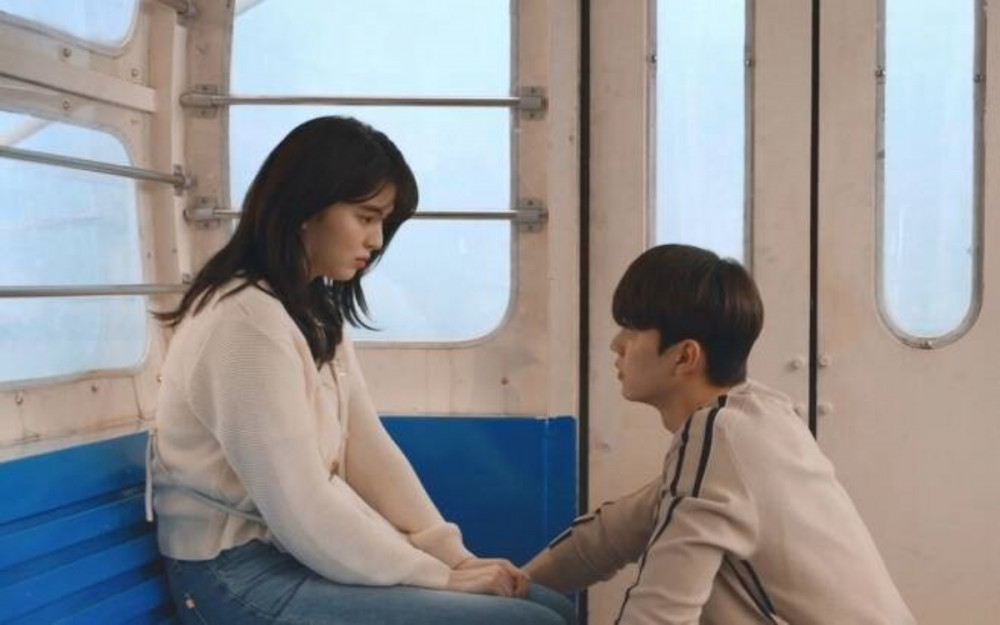 Released still cuts of JTBC drama 'Nevertheless' hinted at a restarted romance between Song Kang and Han So Hwee.

On July 30th, JTBC drama 'Nevertheless' released still cuts of Park Jae Un (played by Song Kang) and Yoo Na Bi (played by Han So Hwee). In the photos, Park Jae Un is seen on his knees as he looks up at Yoo Ba Ni, inside a ferris wheel car. The two characters' deep gaze towards each other drew excitement from viewers, making them curious on what will happen between the two charactersin the upcoming episode.
In the previous episode, Yoo Na Bi headed to her aunt's home in the countryside and met up with her childhood friend Yang Do Hyuk (played by Chae Jong Hyup). The two spent time together, becoming closer. Park Jae Un, on the other hand, spent time alone, unable to figure out his feelings towards Yoo Na Bi. The sixth episode ended with Song Kang realizing his feelings and going to meet Han So Hwee, only to be greeted with Yang Do Hyuk as well. The tension-filled scene with Yoo Na Bi, Yang Do Hyuk, and Park Jae Un face-to-face with each other raised viewers' excitement at the love triangle that officially began.

Amidst the unknown context of the still cuts for the upcoming episode, viewers felt a strange tension between Park Jae Un and Yoo Na Bi, as they look at each other alone in a ferris wheel car.
Meanwhile, the seventh episode of 'Nevertheless' will air on July 31, at 11PM KST.