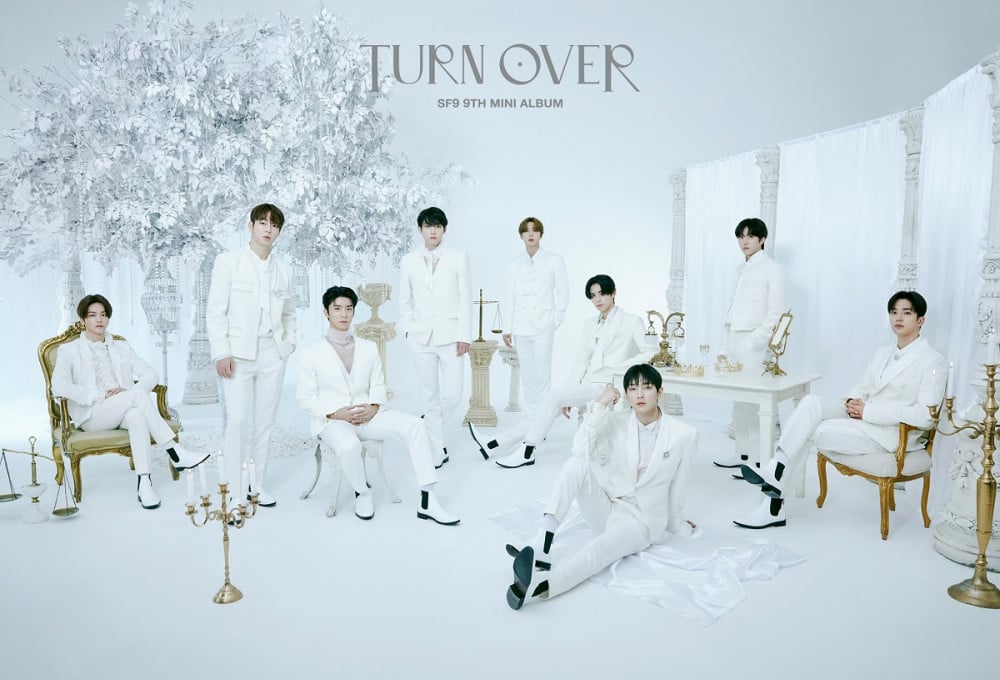 According to Hanteo Chart, SF9's 9th mini-album 'TURN OVER', released on July 5th, sold 143,000 albums in its first week of sales. With this, SF9 broke their personal record by nearly doubling their initial week sales of 72,000 copies of their 8th mini-album '9loryUS'.
SF9 have shown their growth by their album sales increasing with each new release. 'TURN OVER' is the first musical release of SF9 after all members completed their contract renewal, and they proved their unending popularity even with six years under their belt. Not only were their album sales impressive, but the songs in the tracklist ranked in the top three on iTunes K-pop album chart in ten different regions, including United States, Canada, and Singapore. Further, the songs ranked in the top five on the iTunes album chart in eight different regions, including Finland, Colombia, The Czech Republic, and more.

SF9's 9th mini-album 'TURN OVER' is the third and final album of their 'worldview' album series '9lory', which captures SF9's will to create their own destiny without relying on fate.