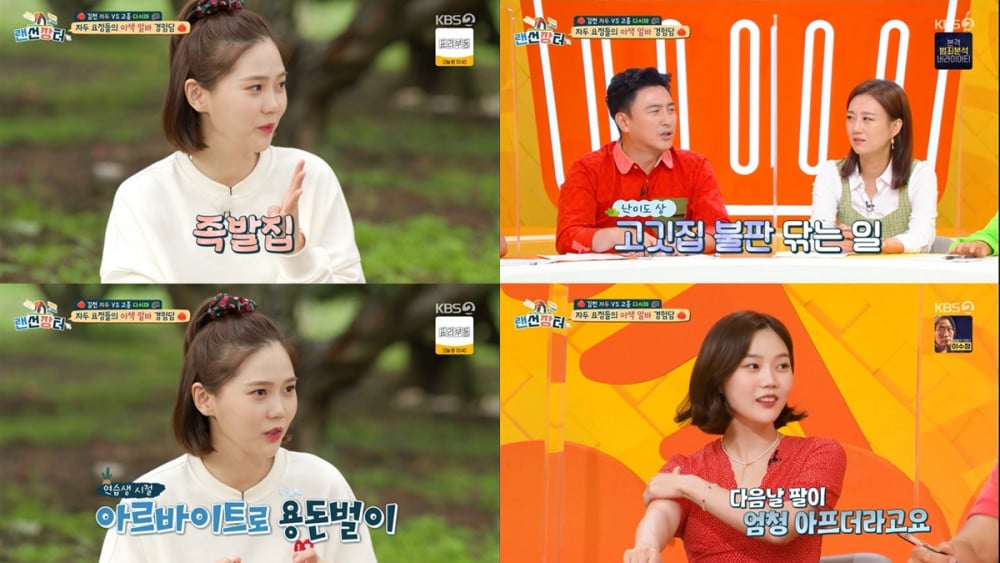 On July 14, Oh My Girl's Hyojung appeared as a guest on the KBS2 variety program, 'Online Outdoor Market'!
For this episode, Hyojung joined a crew of fellow guests on a trip to a plum orchard, picking fresh plums and promoting the organic product via SNS.
While taking a break from the plum picking, Hyojung was asked if she ever had any part-time jobs before she became an idol. Hyojung responded, "When I was 20-years old, I worked at a jokbal restaurant. During my trainee days, I had a lot of part-time jobs. I earned my own spending money through them. I think I actually enjoyed it. I've worked at a jokbal restaurant, a barbecue restaurant, as a babysitter, and I've also tried passing out promo flyers."
What was the hardest part-time job Hyojung ever had? She stated, "The hardest work I had to do was scrubbing the iron barbecue grills clean. The next day, my arm muscles would be super hard and I couldn't lift them up."
Meanwhile, KBS2's 'Online Outdoor Market' introduces viewers to various products that can be found at a traditional outdoor Korean market. Because the COVID-19 pandemic has forced many of these traditional outdoor markets to close down, 'Online Outdoor Market' not only promotes these products to viewers, but also shares ways for them to conveniently buy them from home.

Check out some clips from this week's broadcast of 'Online Outdoor Market' featuring Oh My Girl's Hyojung, below!