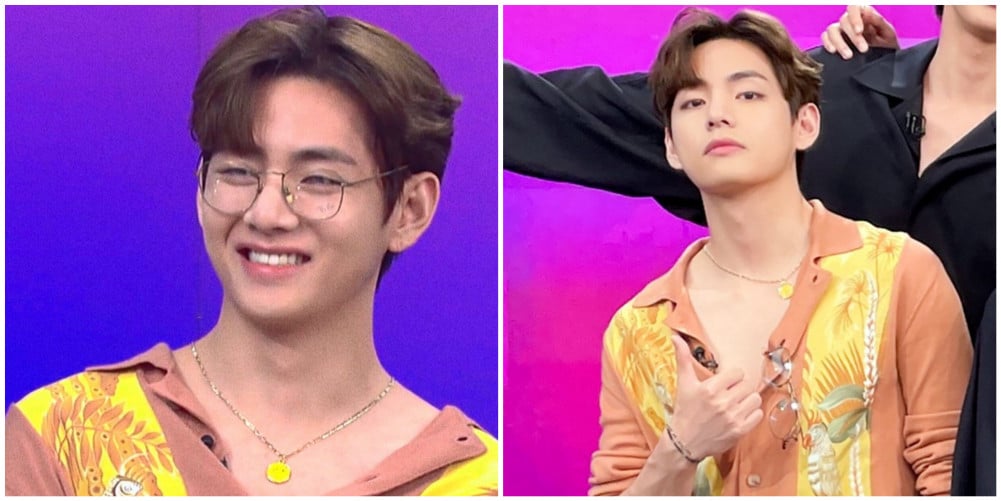 After BTS's successive chart domination with their two singles, Butter and Permission To Dance, the worldwide boy group made their appearance on SBS 8 News to talk about their success, impact, and future plans. After their appearance, everyone is in love with BTS V once again.
The singer-songwriter was asked about his chart-topping self-produced B-side track Blue & Grey that he wrote for his awaited mixtape but got chosen for the group album. V wrote the song in response to his feelings during the pandemic...
Not long after the song was played, it trended on Melon music real-time search and worldwide on Twitter.
V's appearance didn't fail to leave everyone speechless once again as K-Netizens said, "Kim Taehyung Myung Dong Young," which means Kim Taehyung's Face is a Masterpiece, Personality is a Fairytale, Life is a Movie. Everyone was left amazed by his visuals and Fashion sense.
His cardigan, which he wore in the show, is completely sold out in all colors and sizes.
V is known as a social butterfly, and it was shown how natural he is while speaking with the host.
V, who made a huge significance to the app Weverse talks about how he uses it to feel closer to fans and treat them like his best friends, which shows how much he appreciates the people who took BTS to where they are today.
And it wouldn't be a BTS interview without BTS being asked about the phrase that holds a huge significance to BTS's success now, "Borahae."
V once again spoke about how the color is meant to be used to express love and trust and how he didn't expect it to be as impactful as it is today.
Another BTS interview and another day where everyone falls in love with how honest, humble, charming, and respectful Taehyung is.