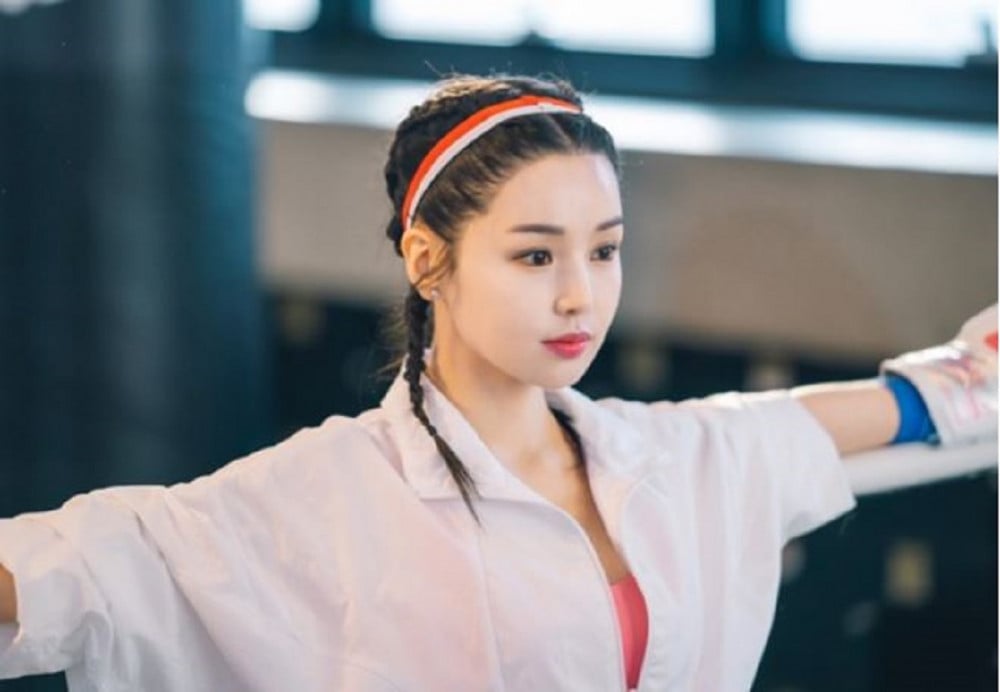 Still cuts of Nam Gyu Ri filming for her upcoming tvN drama 'You Are My Spring' were released. Here, Nam Gyu Ri is seen at a boxing gym, getting ready to show off her hidden skills.

'You Are My Spring', which will premiere on July 5th, tells the story of people living under their 'adult' facade, despite being seven-year-olds in their hearts. Nam Gyu Ri plays the role of Ahn Ga-Young, an actress who is afraid of loving someone again after being mistreated and used by her ex-boyfriend, who was also her manager. Nam Gyu Ri has gradually added credibiilty to her acting, starting with innocent characters, a chaebol's cheerful youngest daughter, to an expressionless homicide detective. As a result, many people are interested in how Nam Gyu Ri will portray Ahn Ga-Young, a character who has completely fallen away from the idea of true love.

In the revealed still cuts, Nam Gyu Ri is dressed in 'Ahn Ga-Young style' from head to toe, and 'Ahn Ga-Young' is sparring inside a boxing ring with her trainer Han Jin-Ho (played by Hwang Seung Eon). It has been revealed that Nam Gyu Ri surprised the production crew members with her advanced skills in boxing and extreme enthusiasm for the sport. The boxing gym director present at the filming set stated, "[Nam Gyu Ri] seems to be the best [boxer] among all celebrities".
Meanwhile, 'You Are My Spring' will air its first episode on July 5th at 9PM KST.