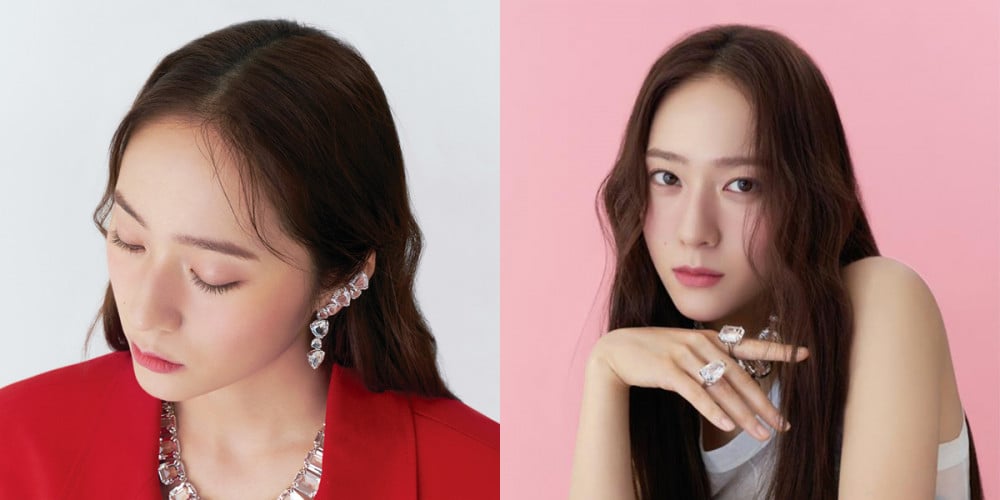 Krystal showcased 'Swarovski's fun new 'Instant Winter' jewelry collection in the August issue of 'Harper's Bazaar'!
A unique, candy-colored jewelry line inspired by fantasies like 'Charlie and the Chocolate Factory' and 'Alice In Wonderland', 'Swarovski's new collection matches perfectly with Krystal's signature charm, where both a youthful purity and a sophisticated maturity coexist.
Check out Krystal's preview cuts for the latest issue of 'Harper's Bazaar', below!