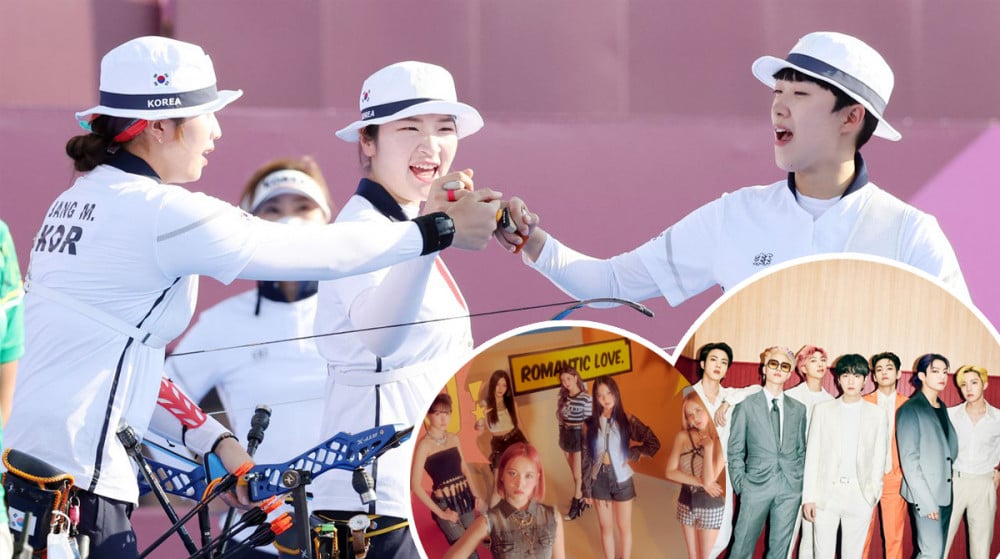 Have you been watching the '2020 Tokyo Olympics'?
Well many K-Pop fans from all around the globe certainly have, cheering on their favorite teams and their native countries. What stood out during this year's '2020 Tokyo Olympics' was the significant amount of K-Pop played during the games!
Here are some instances when fans unexpectedly recognized K-Pop playing in the background during the summer games, below!
BTS - "Butter"
ITZY - "Wannabe"
BLACKPINK - "BOOMBAYAH"
BTS - "MIC Drop"
EXO - "Power"
EXO - "Love Shot"
BTS - "Fire"
BTS x Charli XCX - "Dream Glow"
TWICE - "Alcohol Free"
TWICE - "Feel Special" (Japanese Version)
STAYC - "ASAP"
ATEEZ - "Wave"
ATEEZ - "Answer"
Stray Kids - "TOP"