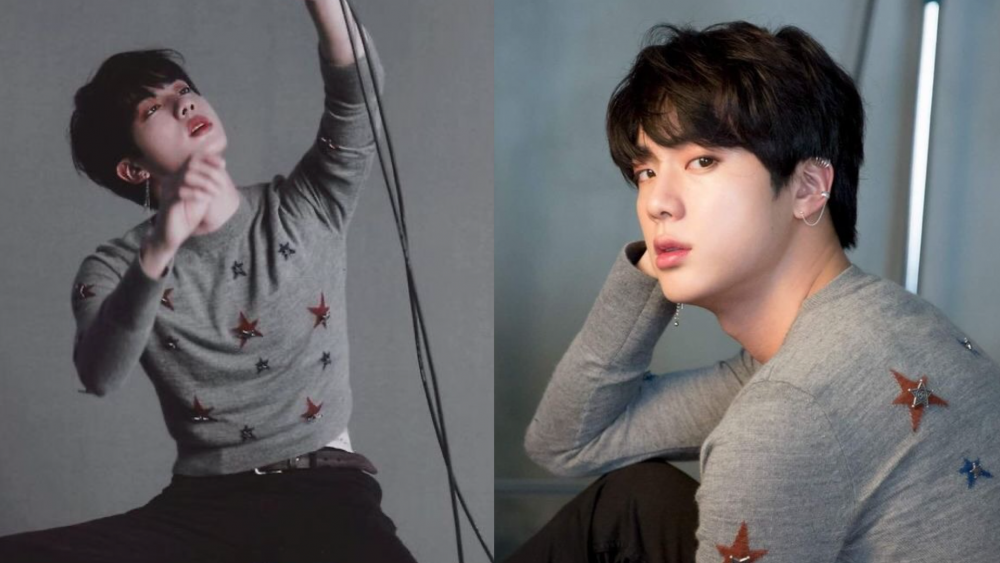 If you are familiar with Jin's music, you probably know that not only it sounds beautiful, but each song has its own unique lyricism. As a very deep person, Jin says that he prefers to open up in his solo songs (because he doesn't want fans to worry about him on a daily basis)and becomes the most sincere in them.
It takes lots of courage to openly talk about having mental health problems. Especially, when you are a mega-popular celebrity. However, Jin was brave enough to face millions of people while being in a vulnerable state.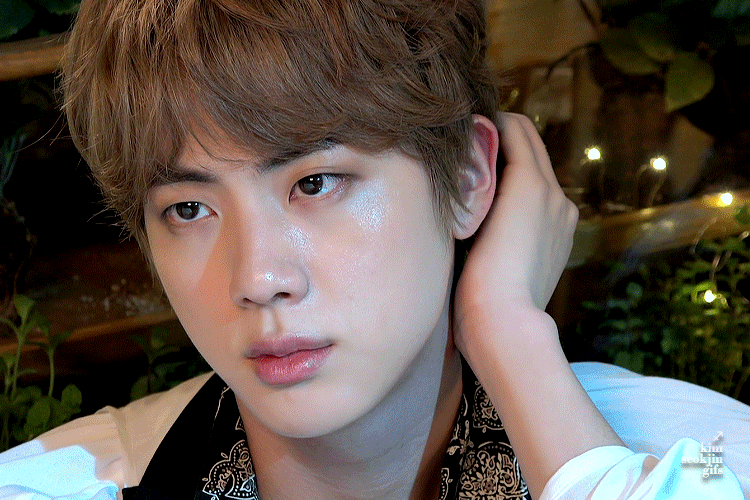 "Good influence should be shared."
Bandwagon named Jin one of the Asian artists that have a great impact in destigmatizing and opening up the conversation of mental health. His solo songs "Epiphany" and "Abyss" are bright examples of it with their groundbreaking lyrical braveness.
Before it was even an issue frequently brought up everywhere, Jin was sharing his understanding of self-love. He criticizes self-love as being seen as narcissism, encouraging every person to tell themselves that they are perfect (and demonstrating such confidence as well). According to Jin, you should always be yourself and never listen to the negativity anyone says about you.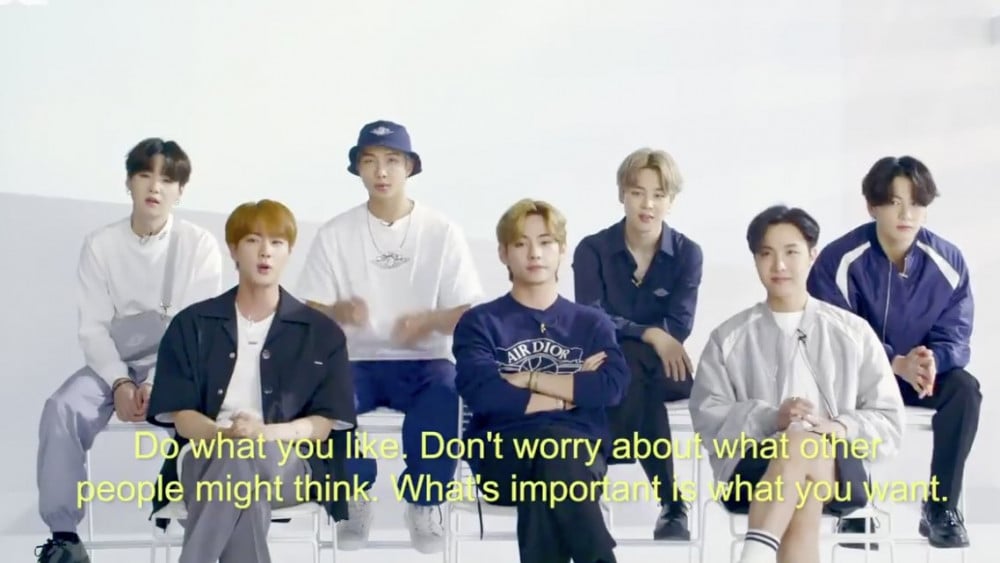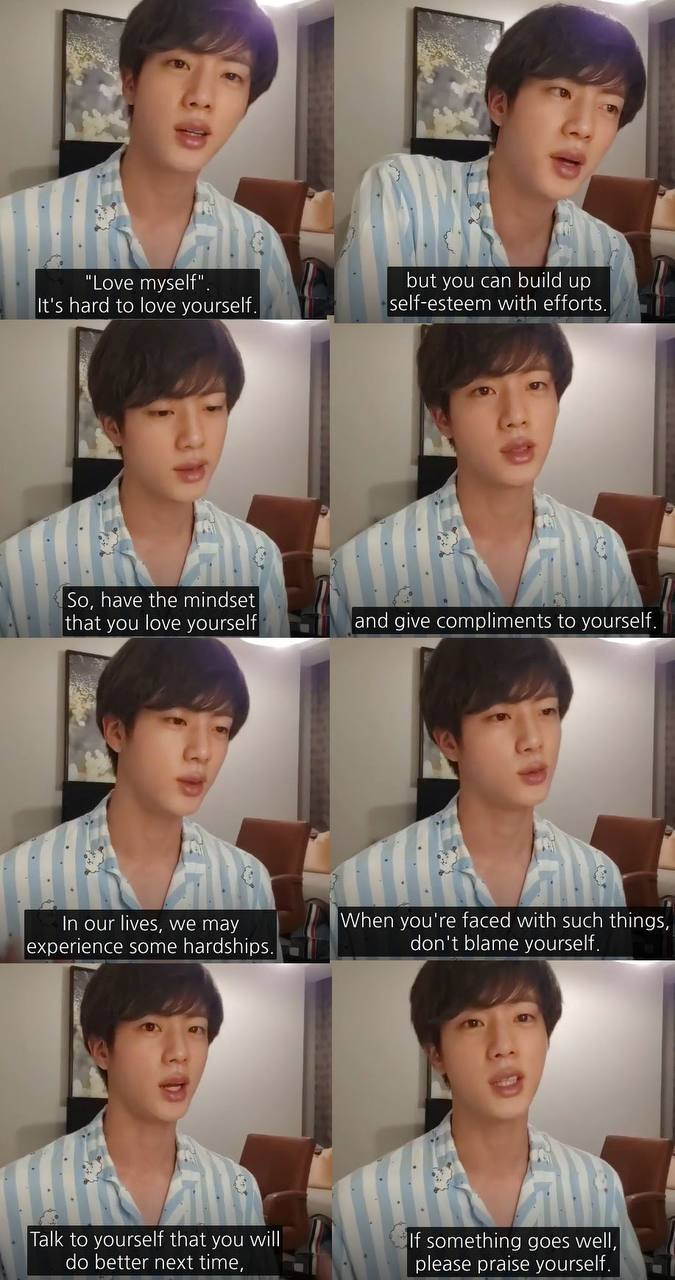 The biggest treasure in one's life is themselves, and there's no standard of being the perfection; you shouldn't look at someone else. You also should not sacrifice your whole self for others; invest more in your own self. "You are a diamond."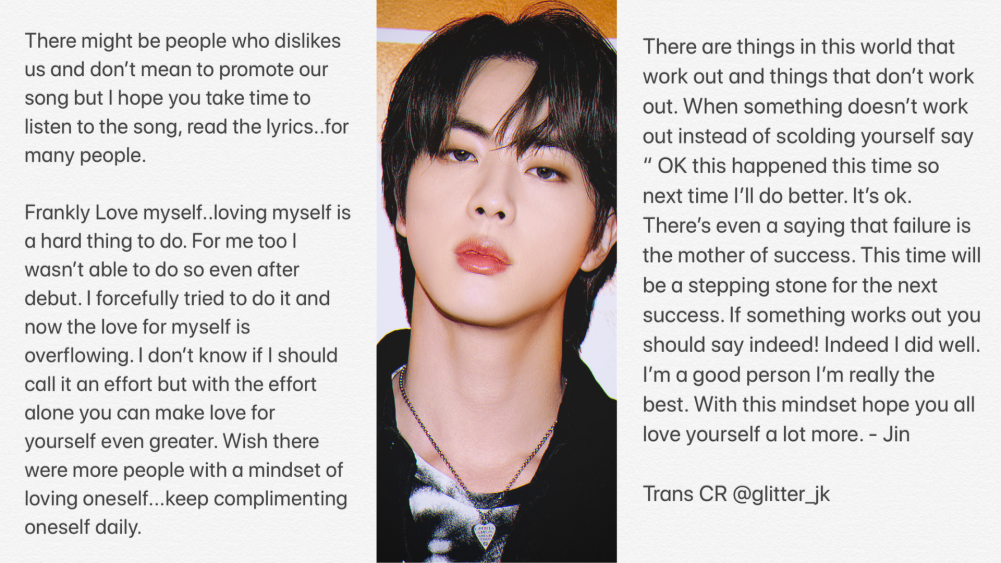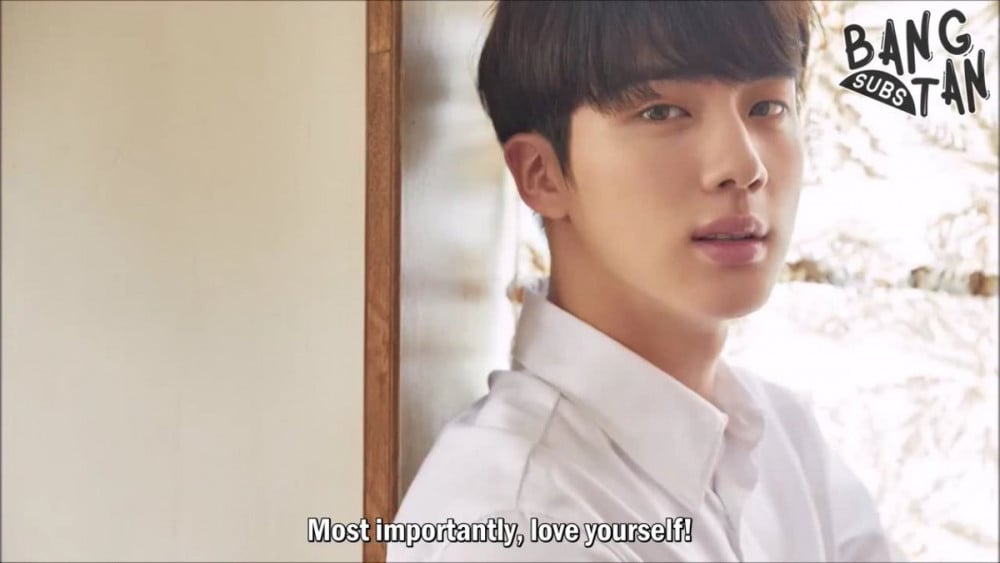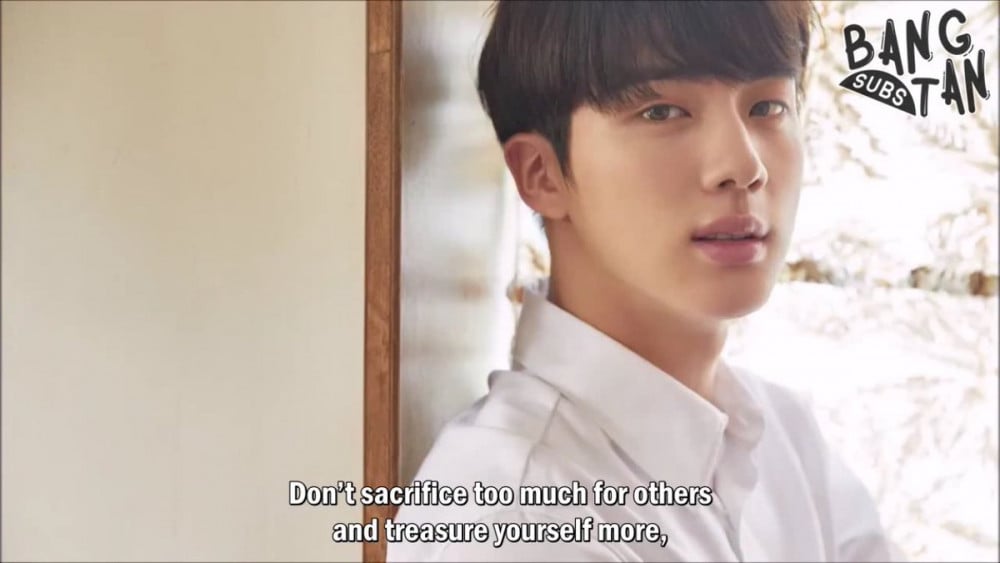 Knowing that he is an idol and a role model for millions of people, Jin opened up about his depressive state that was lasting for many months in his solo song "Abyss" and attached a letter to it. In the letter, he was talking about seeking mental help. Later in the interview, Jin made a remark on it: "If you don't know how to deal with your mental health, it is best to open up about it to people who know how to handle it." This topic is still taboo for many people, and his song became a big step in destigmatizing looking for professional help when you are struggling mentally.
However, many people struggle with devaluing their own mental health issues. A few years ago, Jin said:
"What I wish to say is, just because others are having difficulties, it doesn't mean that yours get any less difficult. So whenever you are having a hard time, tell others that you're struggling. Ask them to understand and comfort you. Please be sure to say that"
Ever since his rookie days, Jin was sharing his wisdom with fans and helping other members that were struggling with some mental hardships. High emotional intelligence and incredible thoughtfulness make Jin an amazing role model or just someone you can find comfort in. Jin doesn't support stereotypes that treat crying, being emotional, confessing that you feel broken, and burnout publicly as showing weakness. The real strength is letting yourself be what you feel like being, according to Jin's opinion. You should not listen to people that think you should act according to some standards accepted by society.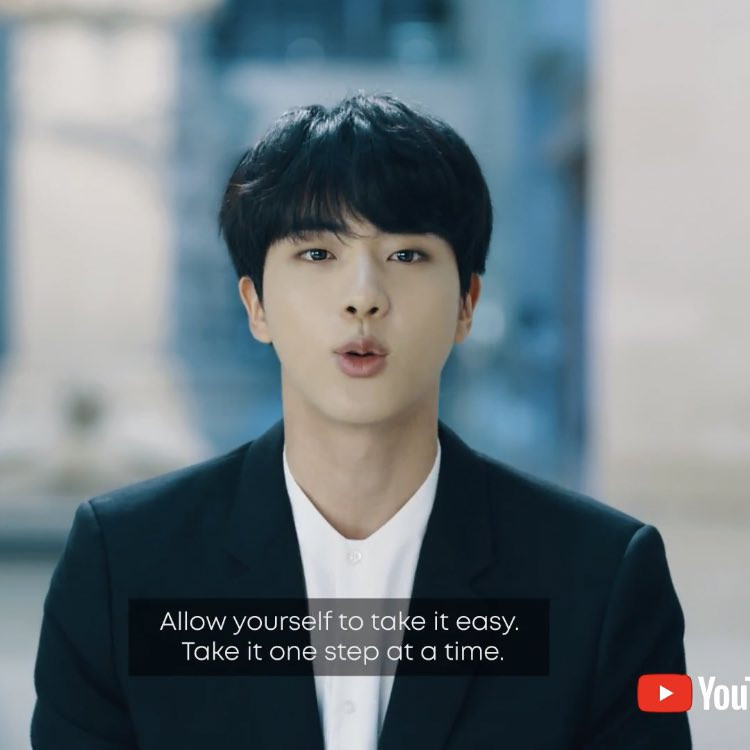 Being able to love yourself is the key to happiness. After you start believing in your own uniqueness and feeling brave enough to try new things in life, everything will go for the better.