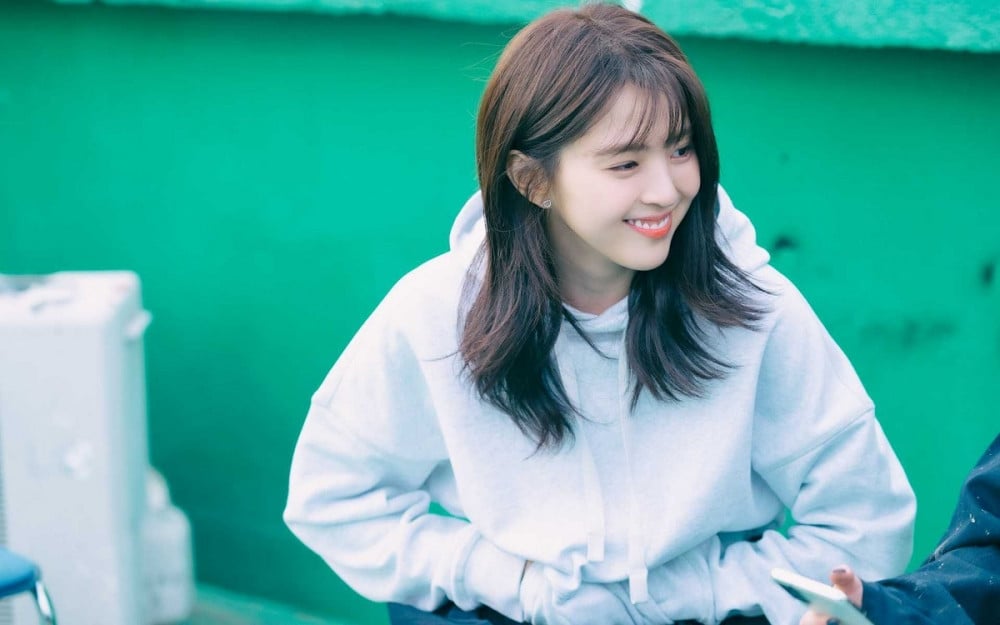 New behind-the-scenes cuts of the filming set for JTBC drama 'Nevertheless' showed actress Han So Hwee's strong passion for synchronizing with her character, Yoo Na Bi.

On June 30th, Han So Hwee's management company 9ato Entertainment released some behind-the-scene photos of Han So Hwee, who is currently playing the role of Yoo Na Bi in the JTBC drama 'Nevertheless' (directed by Kim Ga Ram, screenplay written by Jeong Won). The released photos show Han So Hwee discussing her character with the staff members on set, when the main camera is not rolling. Han So Hwee is seen working hard to show a high-quality performance, as she converses with the director and staff, while looking at them with her sparkling eyes. It was reported that she is regularly praised by the staff for her high concentration in and out of the camera, and for perfectly immersing herself into the emotions of Yoo Na Bi.
In another photo, Han So Hwee is seen drawing on a white piece of paper. Han So Hwee also majored in art during her college years and she showed her special affection for Yoo Na Bi, a character who is an art student, by drawing for the scene herself. Han So Hwee narrowed the gap between Yoo Na Bi and herself, regardless of whether the camera was rolling or turned off.
Meanwhile, Han So Hwee's drama 'Nevertheless' is a drama about the romance story between Yoo Na Bi, a woman who doesn't believe in true love but still wants to date, and Park Jae Un (played by Song Kang), a man who wants to flirt but does not want to date. 'Nevertheless' airs every Saturday night, at 11PM KST.