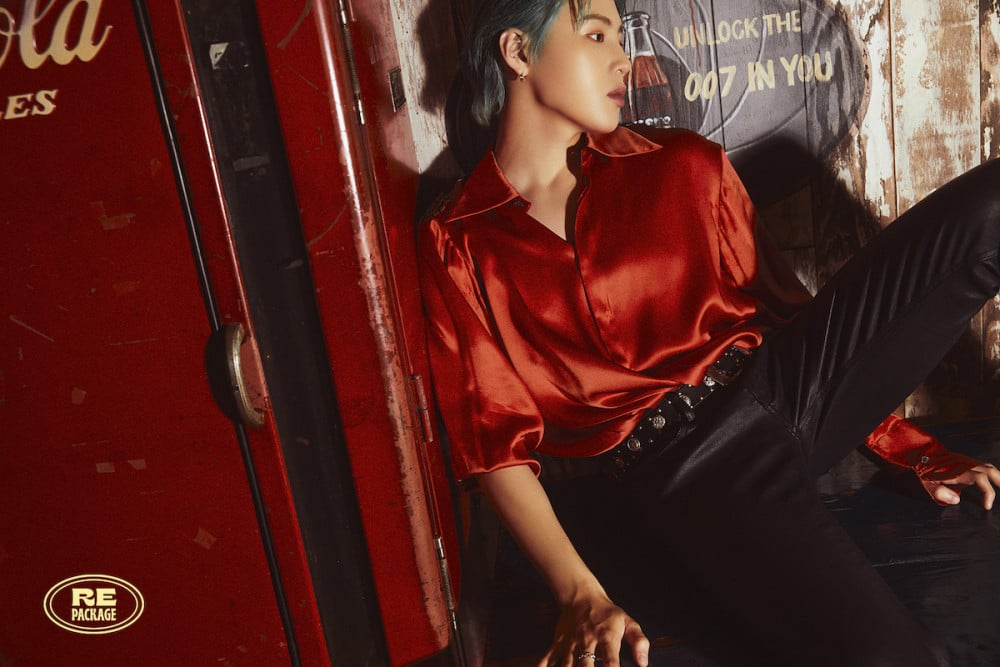 Ha Sung Woon has released an edgy series of teaser images for his upcoming repackaged mini album, 'Select Shop'.
Ha Sung Woon, who showcased his bright and youthful charms for his 5th mini album 'Sneakers', may be returning with a different, more mature mood for the repackaged album release. The idol also goes for a dramatic hair color change from the cotton candy pink color during "Sneakers", to a blazing turquoise.
Ha Sung Woon's full comeback with his 5th repackaged mini album 'Select Shop' is coming up this August 9 at 6 PM KST! In the meantime, check out his concept teaser photos, below.