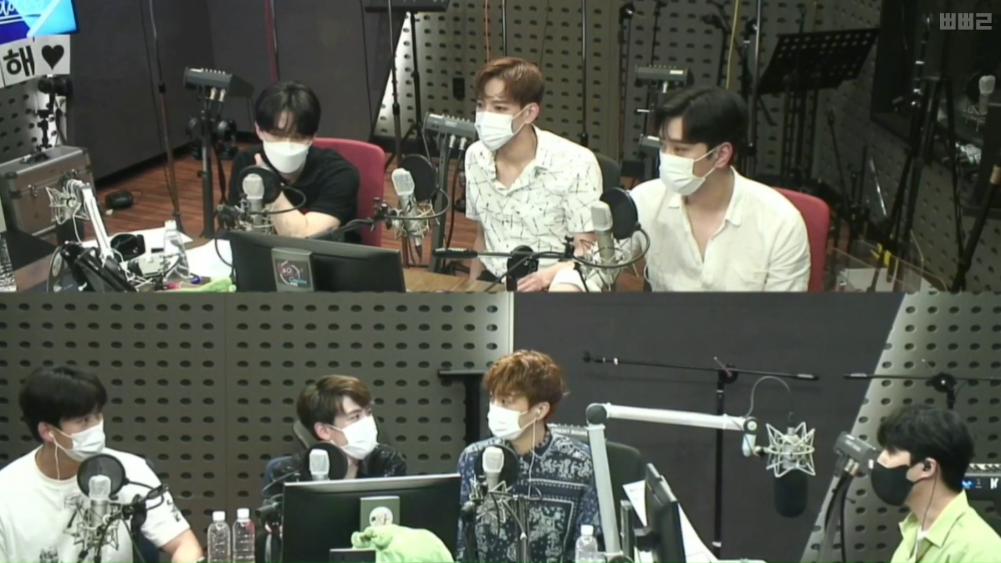 On July 8, 2PM members appeared as special guests on the show 'Kiss the Radio with DAY6's Young K.'
The veteran boy group appeared to promote their new mini-album 'MUST' and spent time answering fan questions and talking about various topics. During the radio show, 2PM members showed their excitement as they continued the show with high energy.
As soon as the radio show aired, many fans took to social media and online communities the interaction between the 2PM members with Young K. Many fans loved the group's natural and honest charms as they joked and played with one another.
Netizens commented, "This is so hilarious," "I can see how close the members are to one another," "Lol, I love seeing them joke with each other," "Aww, 2PM members are loving Young K, their junior," "Why are they so funny," "I think 2PM were more excited because the MC was their junior, lol," "I love 2PM," "I laughed so much when they made a mistake when singing their song and the members also broke out in laughter," and "This is the funniest episode."