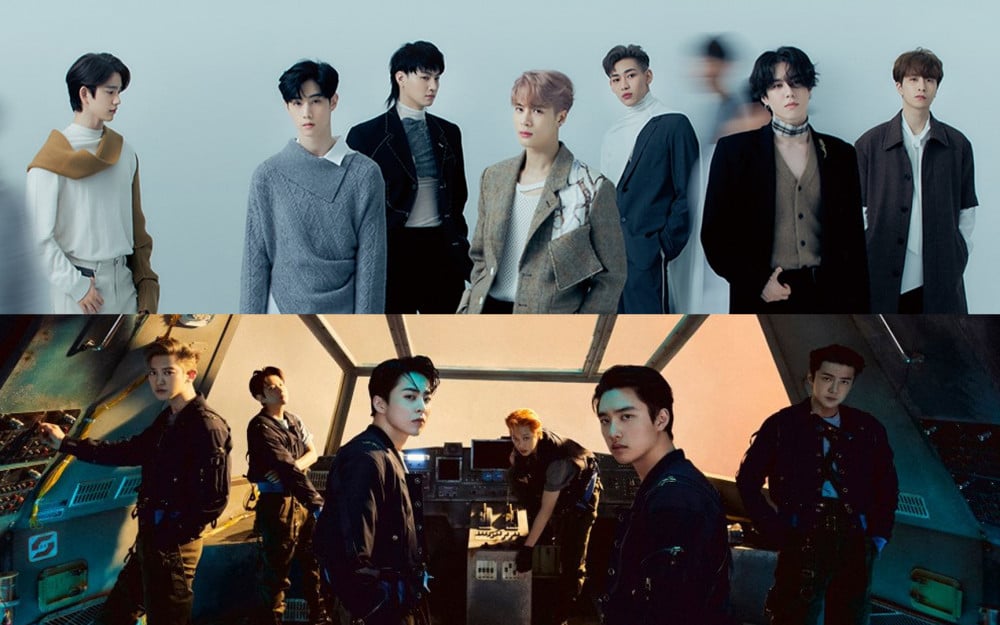 There has been a trend on Twitter that began as fans are making a request for two popular K-pop groups: GOT7 and EXO.
Making their debut in 2012, EXO gained a substantial fanbase who support them. GOT7 debuted in 2014, and also gained much love for the members' playful personalities and musical talents.
Recently, the two fandoms have banded together as they both had experienced hardship and felt companionship with each other. EXO-Ls have experienced much hardship as there were legal battles between the Chinese members and the agency leading to three Chinese members leaving the group. In addition, EXO members have begun their mandatory military service, making it difficult for fans to see the group promote as a whole.
Ahgases (GOT7's fandom) had recently gone through a bitter-sweet moment as all the members of GOT7 decided not to renew their contract with JYP Entertainment. However, many fans were glad as the members would now be able to freely promote work on the music they want.
Therefore, these two fandoms gathered together in companionship and recently began a trend of asking these two groups to collaborate for the fans. The two fandoms explained the two groups have many similarities and their fandoms love the two groups' music. Soon, the hashtag #exoxgot7 trended worldwide, with fans continuing to tweet the message for the group to see.