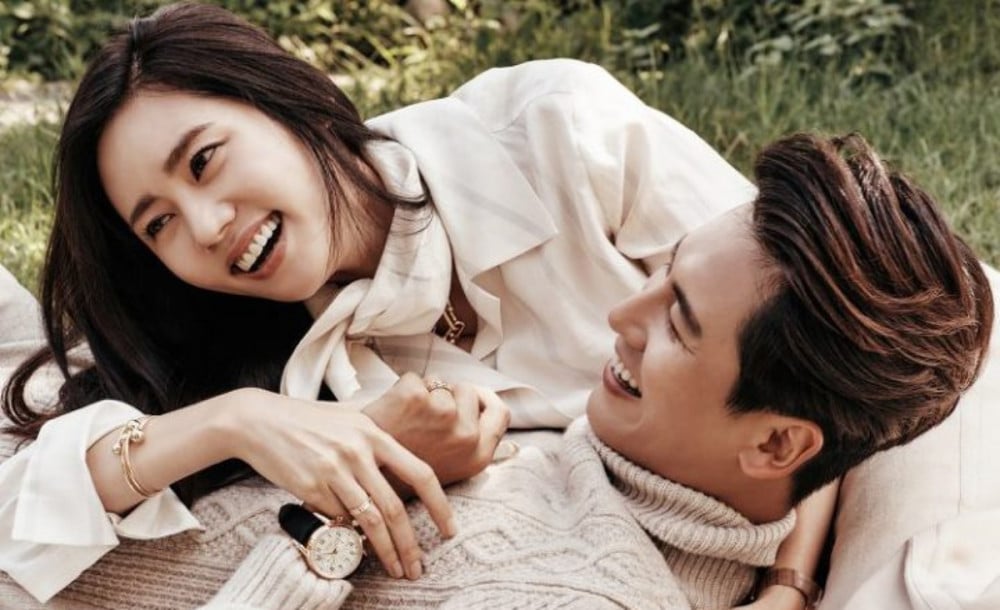 On July 15th, the Chinese media news first raised suspicisions of Yu Xiaoguang's alleged affair, reporting that the Chinese actor sat a woman on his lap after getting into his car. The video was recorded late at night, and it was assumed to have been filmed after a drinking party held with acquaintances.
This quickly led to rumors of Yu Xiaoguang's alleged affair, shocking both Chinese and Korean netizens who have supported his happy marriage with actess Choo Ja Hyun. Yu Xiaoguang and Choo Ja Hyun's Korean agency, BH Entertainment, denied rumors of any cheating taking place, and explained it as 'a happening' that occurred while Yu Xiaoguang was going home after meeting with his acquaintances back in May.
However, following BH Entertainment's official statement, netizens continued to express their disappointment in Yu Xiaoguang.
Then, on July 16th, Choo Ja Hyun took to her Instagram to personally make a statement regarding the cheating rumors surrounding her husband.
"Hello, I'm Choo Ja Hyun.
I'm sure many people were disappointed by Yu Xiaoguang's video a few days ago.
I also think Yu Xiaoguang's behavior in the video was misleading, even though I also knew the individuals shown in the video well.
Even if it was simply a mistake, there's a clear responsibility for his wrong behavior. I also criticized his careless behavior and Yu Xiaoguang is reflecting a lot, and deeply aware of his actions.
Thank you to all of you who have sympathized with me and put in a lot of effort to think about me. I felt very touched and supported thanks to you all.
If you could generously continue to look out for us with interest and affection, we will work together in order to show you a more mature image as a married couple.
We should have offered good news during these difficult times, but we apologize for troubling you.
Thank you."