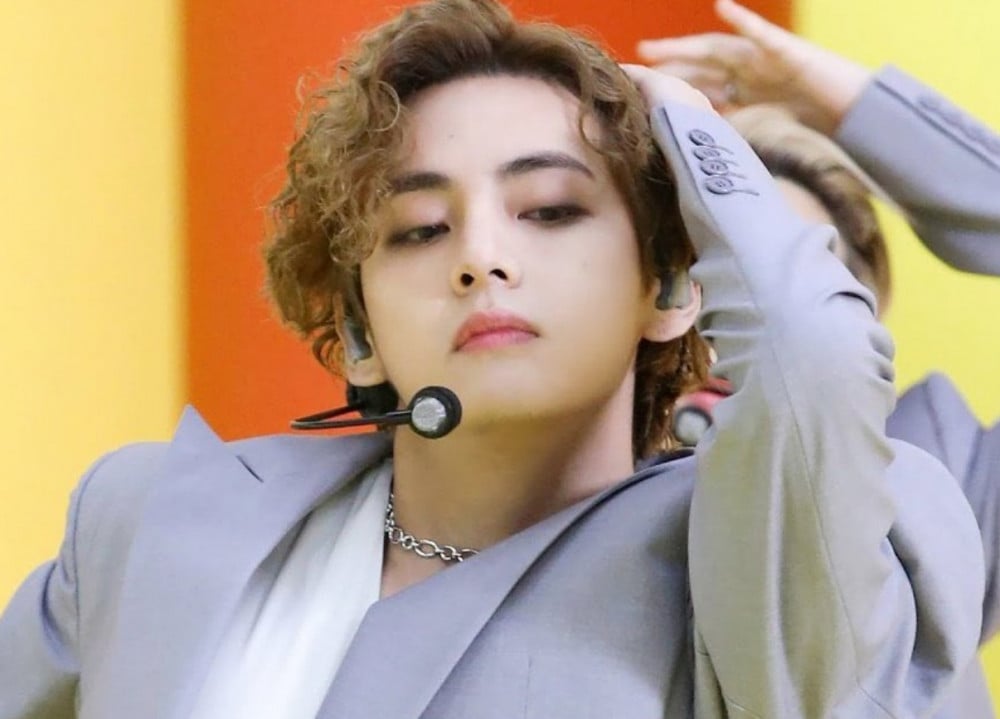 Kim Taehyung, who gained so much attention since his debut due to his immense talents and surreal visuals, is one of the most popular and loved artists in Korea.
V, who once was a hidden member and debuted with no prior exposure to the audience, has become one of the most influencing artists not only in his country but worldwide.

The artist's popularity is not slowing down; instead, it's growing more and more with time... Taehyung continues to receive love from Korean Celebrities:
Recently, V was mentioned by Kim Na Young in the JTBC show revealing that he is her bias. The actress was fangirling over how handsome and cool he is.
Kim Wan-Sun, who was nicknamed Korea's Madonna in the 1980s, mentioned V as her bias in an interview on MBC's video star.
Lyn, a Korean singer, mentioned that she's a fan of V and that she's thankful for him for playing her song on V live. She even covered his part in The Truth Untold.
In KBS's show 2 Days & 1 Night, V was mentioned as being the three mcs' favorite member in BTS (VIXX's member RAVI was among them, and he picked V as his bias).
Being a trendsetter and an icon and cherished and looked up to by everyone. V's poodle hair is still the most talked-about till now, and it was mentioned on a popular show as Pengsoo copied Taehyung's hair.
Kim Taehyung is the only lyrical Baritone in kpop; the only Korean who was added to the list of legendary baritones proved himself as one of the best vocalists, gained so much praise and love for his unique tone, and has so many critics' praise for his songs.
Taehyung is idolized by many Korean idols and singers.
Vocalist Yeosang from Ateez shared that he uses Taehyung's voice as a guide during practice.
Izy, a Korean rock band known for their famous hit song "Emergency Room," picked Taehyung as the most impressive singer who sang their song. "I always answer this question the same, BTS V" - Oh Jin-Sung.
Korea can't get enough of their sweetheart, as he's mentioned daily on TV programs and shows.