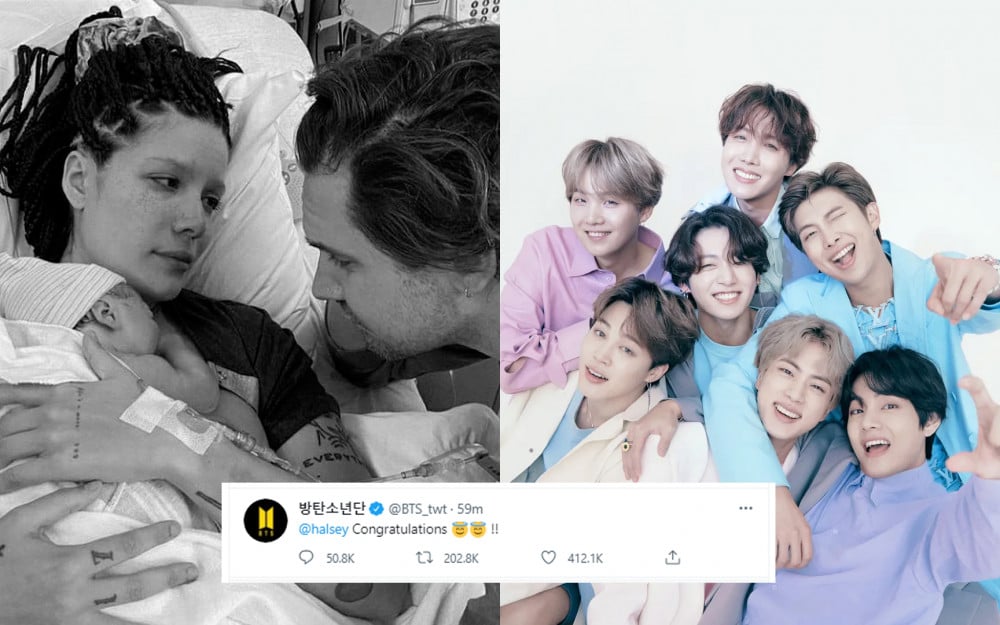 After their collaboration back in 2019 with the track "Boy With Luv," BTS and Halsey have been keeping up with their friendship as fellow artists in the music industry.
BTS and Halsey have been mentioning the friendship they have in various interviews and broadcasts after their collaboration. In addition, they have also kept each other's updates on social media.
On July 19, BTS tweeted a message to Halsey as they congratulated her on giving birth to her child.
Fans were happy to see BTS remember to congratulate Halsey as she starts a new chapter as a mother welcoming her first child with boyfriend Alev Aydin.
Congratulation to Halsey on giving birth and starting a blessed journey of motherhood.