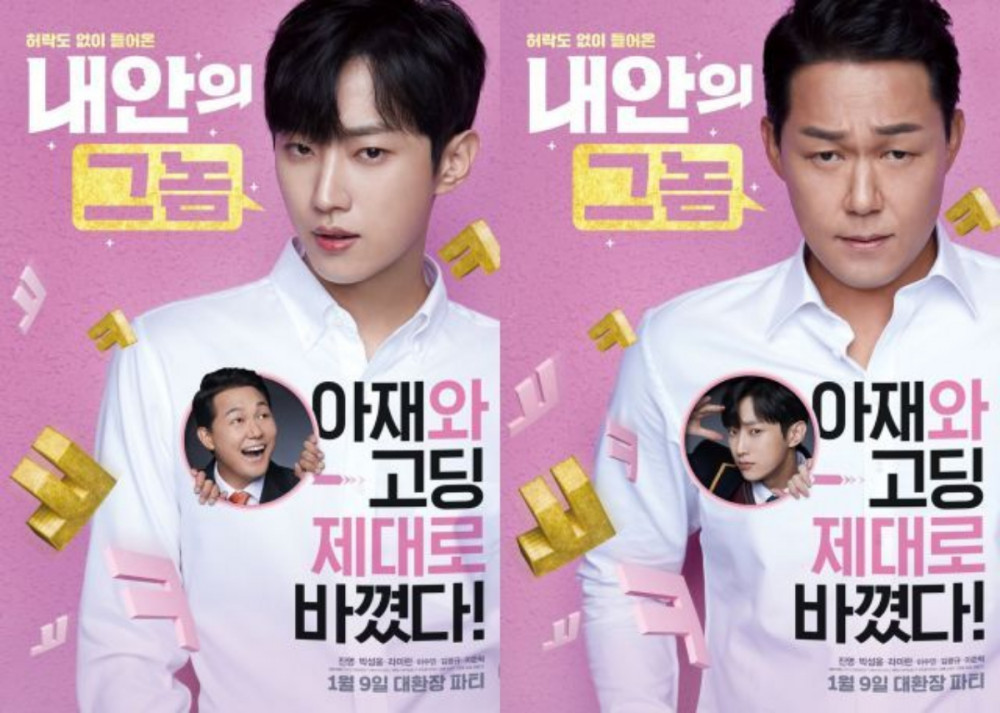 The film 'That Other Man Inside Me', starring B1A4's Jinyoung and Park Sung Woong, will be recreated into a drama series.
The Contents On (TCO), a film investor, producer, and distributor, announced that they will be holding a contest for the best script recreating the successful film 'That Other Man Inside Me'. The original comedy film is about a bullied high school student who switches bodies with an elite gang member, and stars B1A4's Jinyoung, Park Sung Woong, Ra Mi Ran, and Lee Soo Min. The film attracted more than 1.92 million audiences, creating a profit return of more than 145% of its original production costs.
TCO is recruiting writers with fresh ideas in order to produce a more upgraded drama, one that enhances the original film's comedic genre and comforting story. Applicants should write a synopsis on the standard of 60-minute episodes, with no less than 8 episodes and no more than 16 episodes. Through this contest, TCO hopes to create a unique drama and continue the success of the original film. 10 million KRW (~$8,692 USD) in prize money and a writer's contract will be given to the winning script's author. In addition, applicants who pass a high standard of writing skill and idea will be given the opportunity to participate in other projects of TCO, even if their work is not selected as the winning piece.
The application for the script-writing contest for the drama recreation of 'That Other Man Inside Me' will be received from July 22nd until September 2nd.