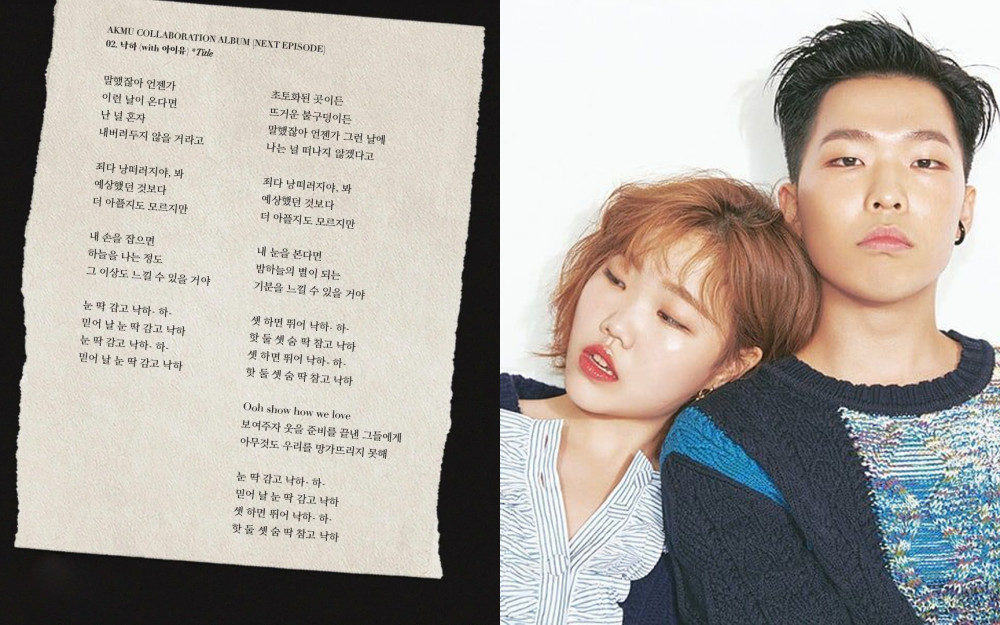 AKMU (Akdong Musician) dropped another lyric teaser for their upcoming collaboration album.
The teaser is for the track "Fall (with IU)," a highly anticipated single that should present a beautiful harmony between AKMU and the most popular female solo artist.
The lyrics that were released again reflect the sadness and tragedies of war. The lyrics sing, "Whether it be a place that is reduced to ashes, or a hot furnace of fire, I told you, that one day, on a day like that, I won't leave you."
Just as it was reported, every track from AKMU's new collaboration album 'Next Episode' will have a music video. Check out the teasers and stay tuned until the full release on July 26 KST!