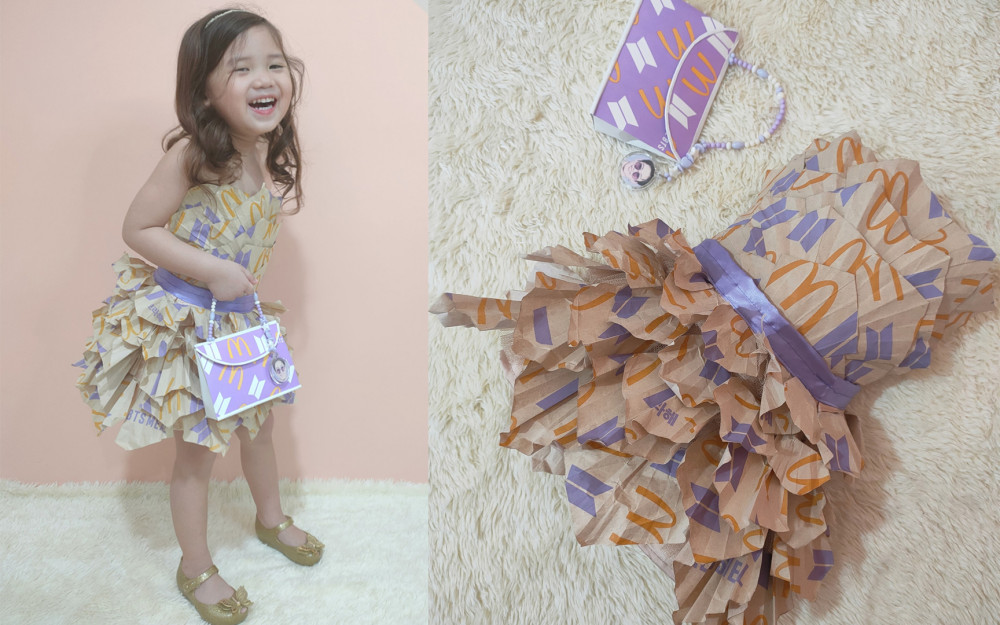 Last month BTS swept up the whole world with a collaboration with McDonald's as they released their limited edition BTS meal in 50 countries.
The BTS meal did not include any special merch, but the meal was provided in special BTS paper bags and purple packaging. There were many fans who went through the extent of saving these packages to commemorate the event.
Recently, a post on Facebook is going viral as these packagings have been upcycled to be created into a cute dress and handbag. A grandmother in the Philippines recently posted photos of her granddaughter wearing this dress and handbag that were created from the BTS meal brown bag and the purple chicken nugget box.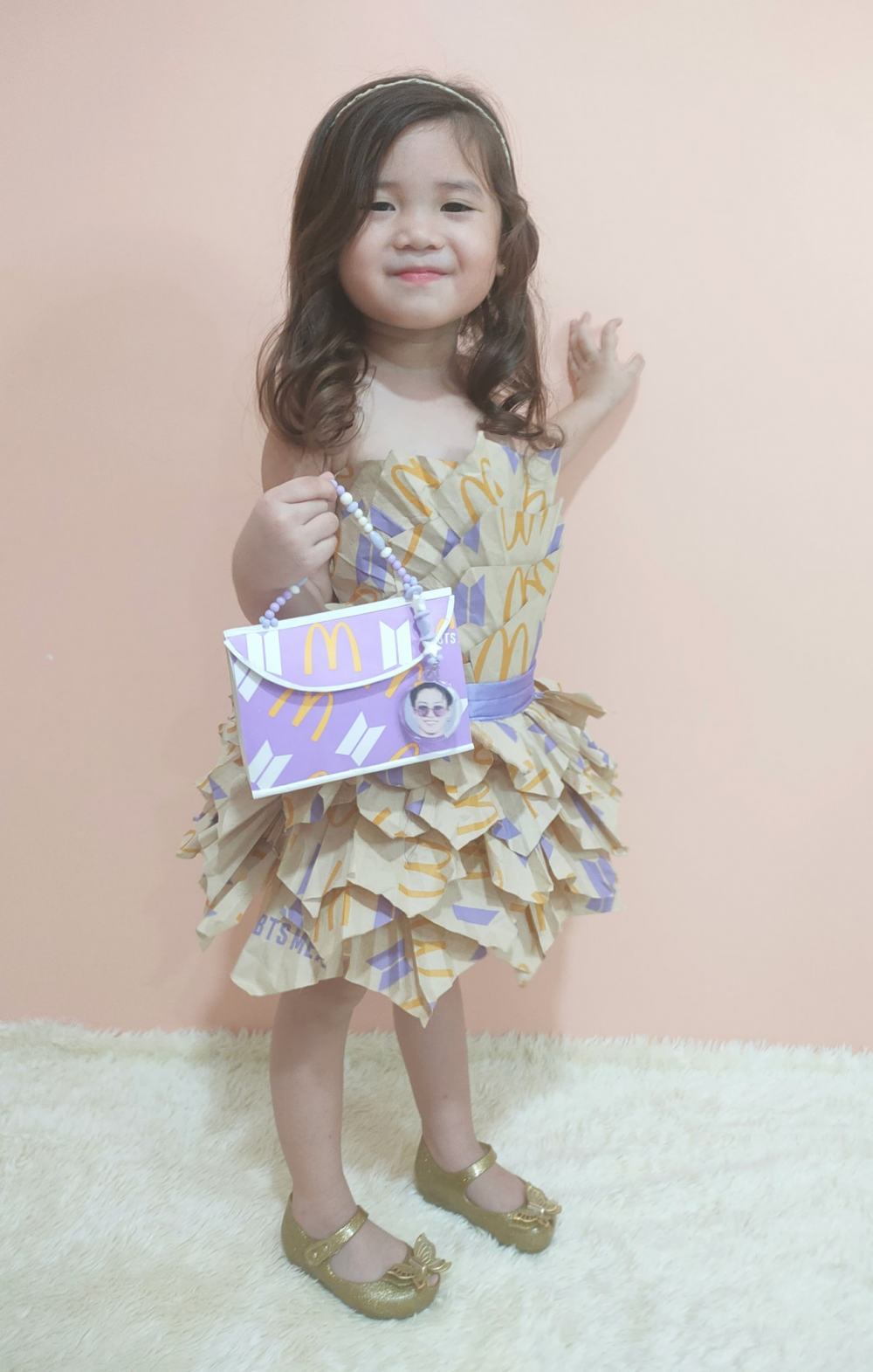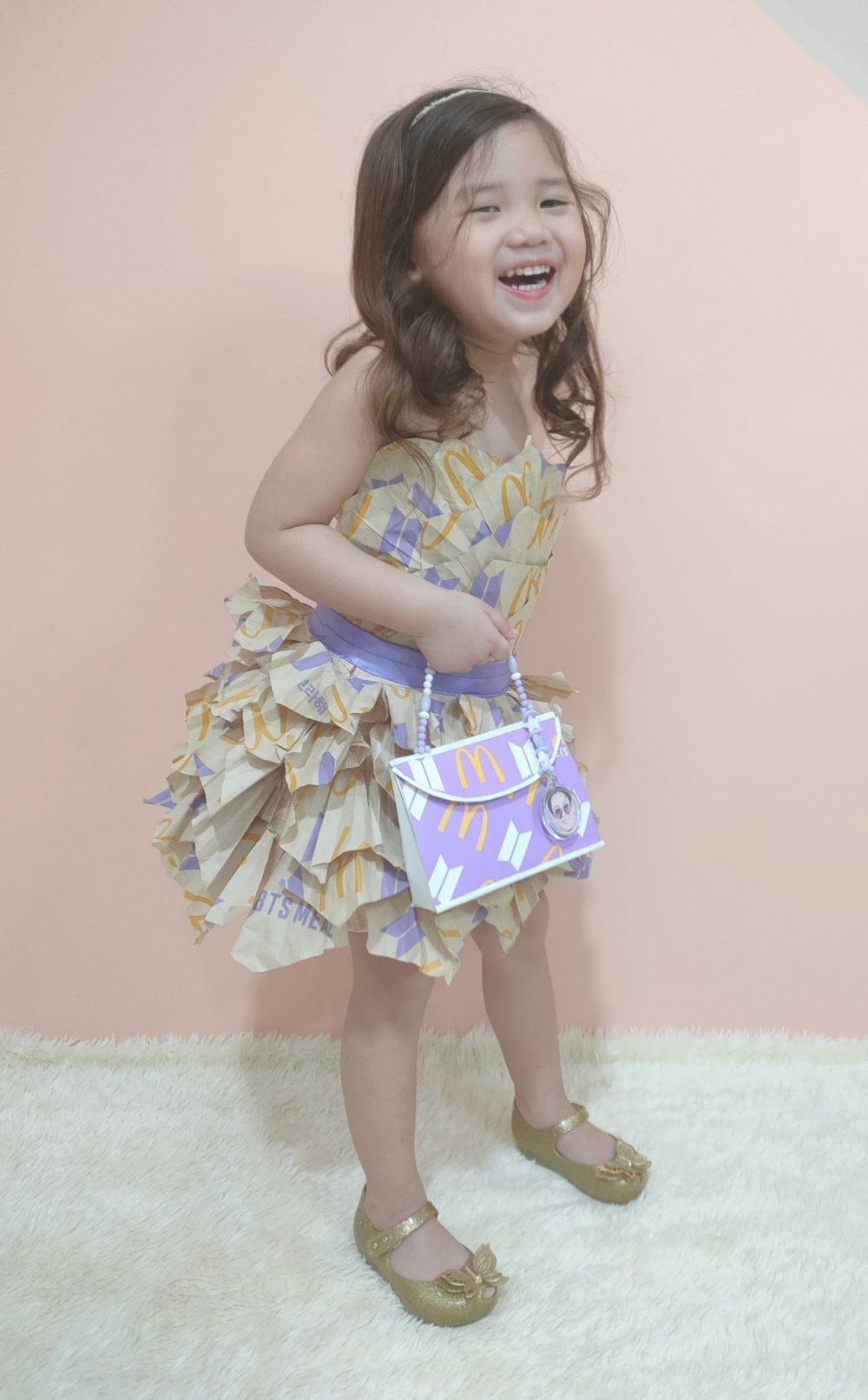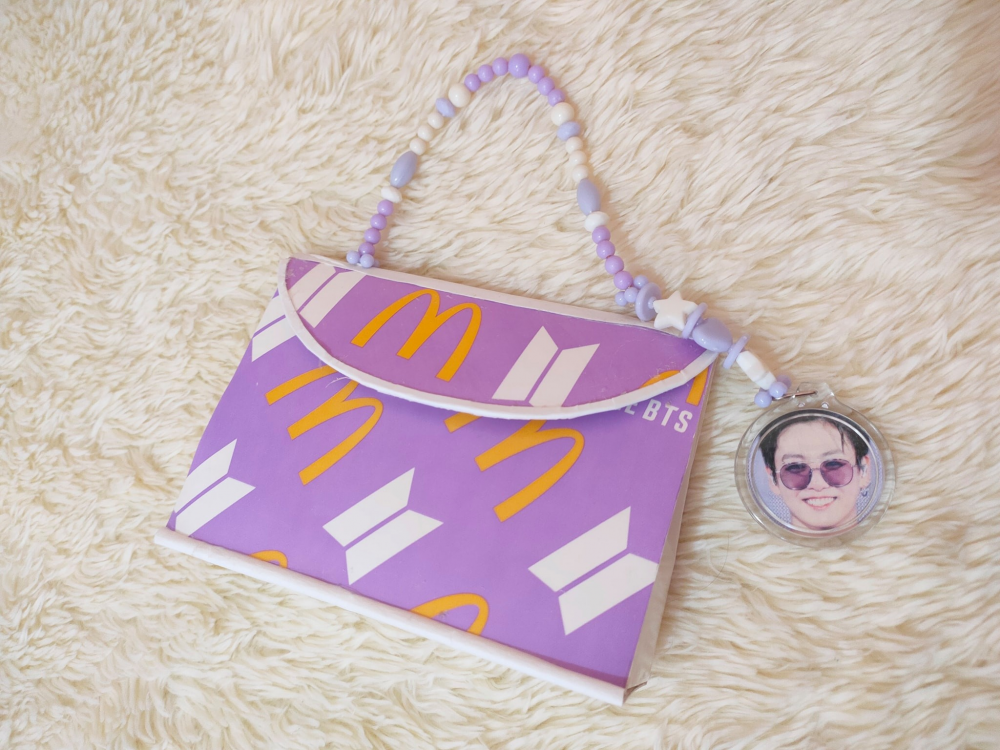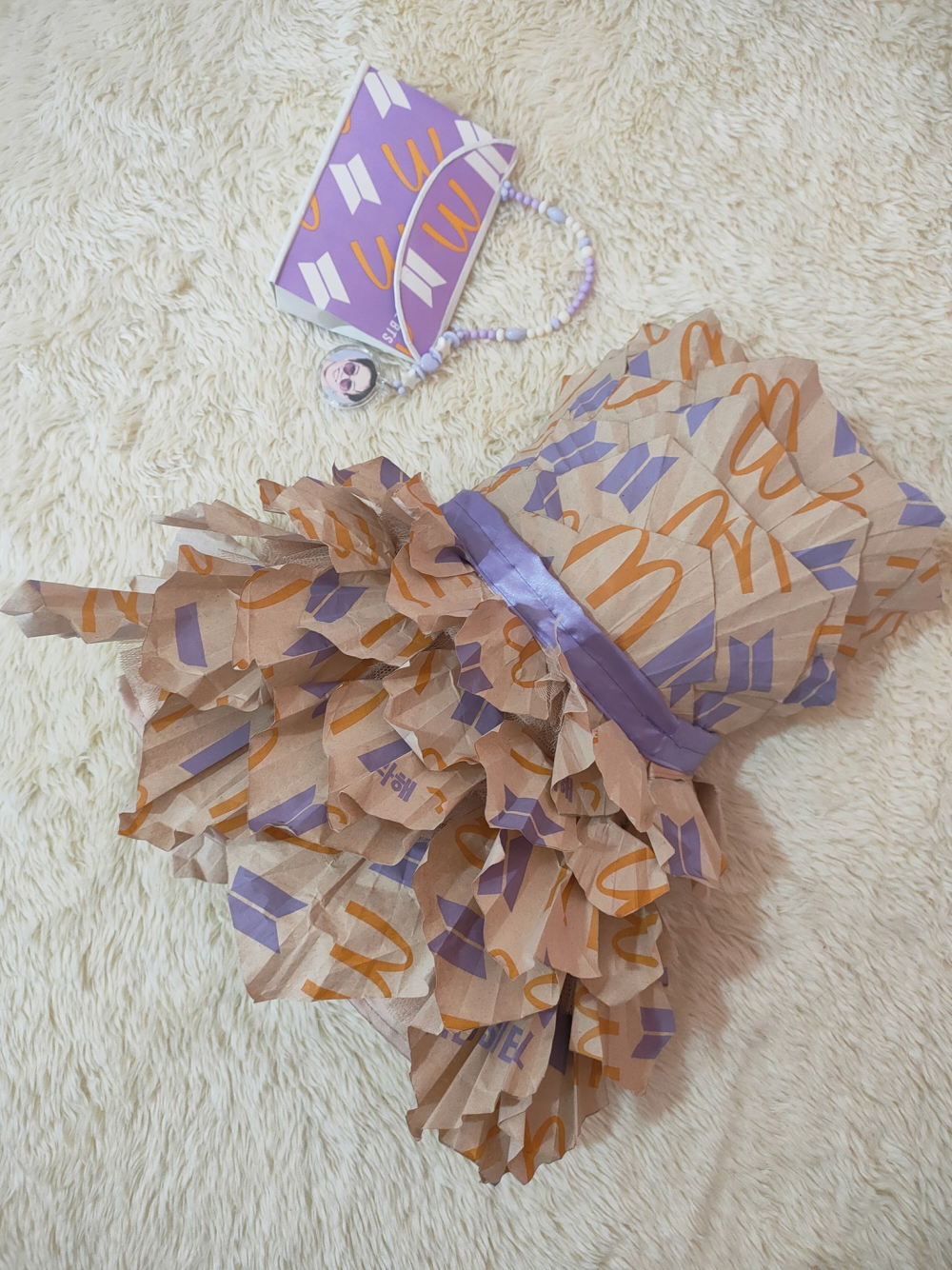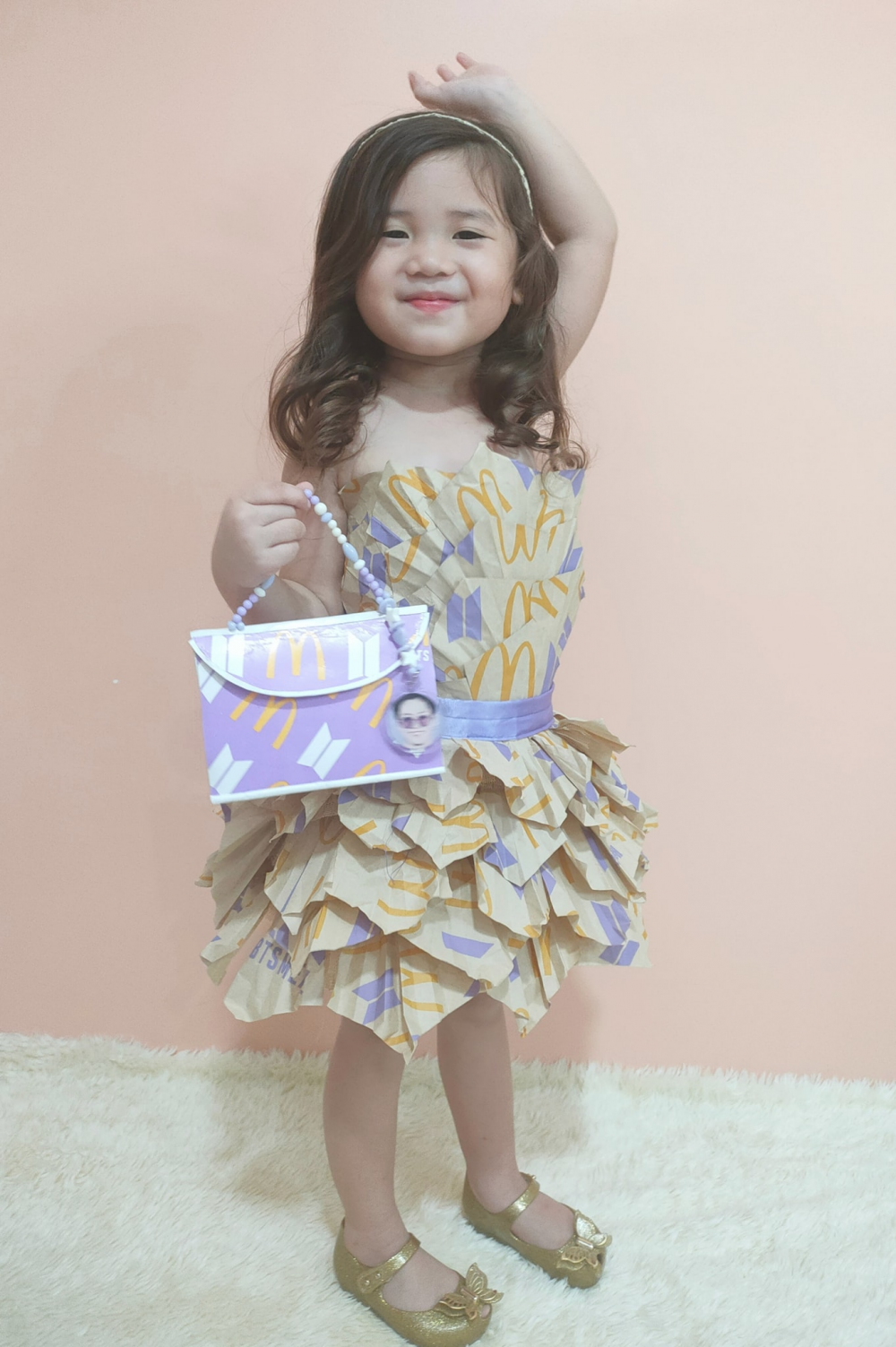 The cute tube top dress was matched with a small purse adorned with a Jungkook keychain. The dress fit the granddaughter perfectly as netizens couldn't get over how cute she looked.
Netizens have visited the post and commented, "What a cute dress," "cute!!! A lot of BTS meals there ha!!! Love it!!!" and "So adorable!"