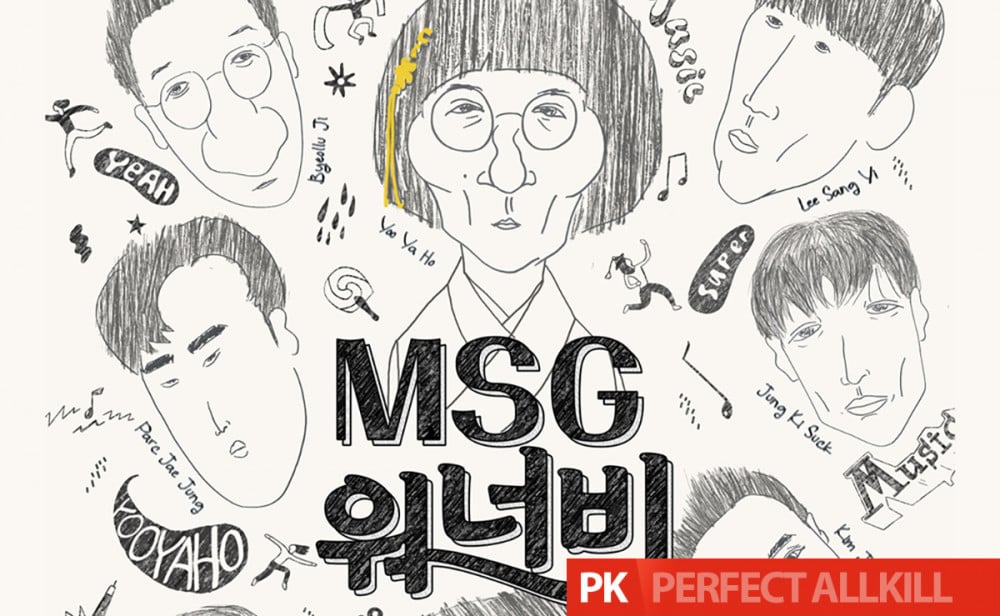 Project group MSG Wannabe, born from Yoo Jae Suk's latest 'Hangout With Yoo' project, has achieved a perfect all-kill on the iChart with their debut single "Foolish Love"!
MBC's 'Hangout With Yoo' hosted by Yoo Jae Suk has struck again with another fantastic music project, which first began as a search to create the best male vocal group. After several rounds of blind vocal auditions, Yoo Jae Suk (going by the alter ego character name Yoo Ya Ho!) has chosen a total of 8 finalists to create his very own male vocal group, called MSG Wannabe.
Back on June 26, MSG Wannabe released their self-titled debut single album, containing two tracks. The 8 members formed two unit groups: M.O.M and JSDK. M.O.M, made up of members Ji Suk Jin, KCM, Parc Jae Jung, and Wonstein, sang "Foolish Love", while JSDK made up of Kim Jung Min, Simon D, Lee Dong Hwi, and Lee Sang Yi sang "Only You".
Now, as of June 29 at 7:30 AM KST, M.O.M's "Foolish Love" has officially achieved a perfect all-kill on the iChart, scoring #1 on Melon, Genie, FLO, VIBE, and Bugs Music, as well as on both the realtime and weekly iCharts!
Congratulations to MSG Wannabe's very successful debut! Have you checkec out the project group's single album yet?