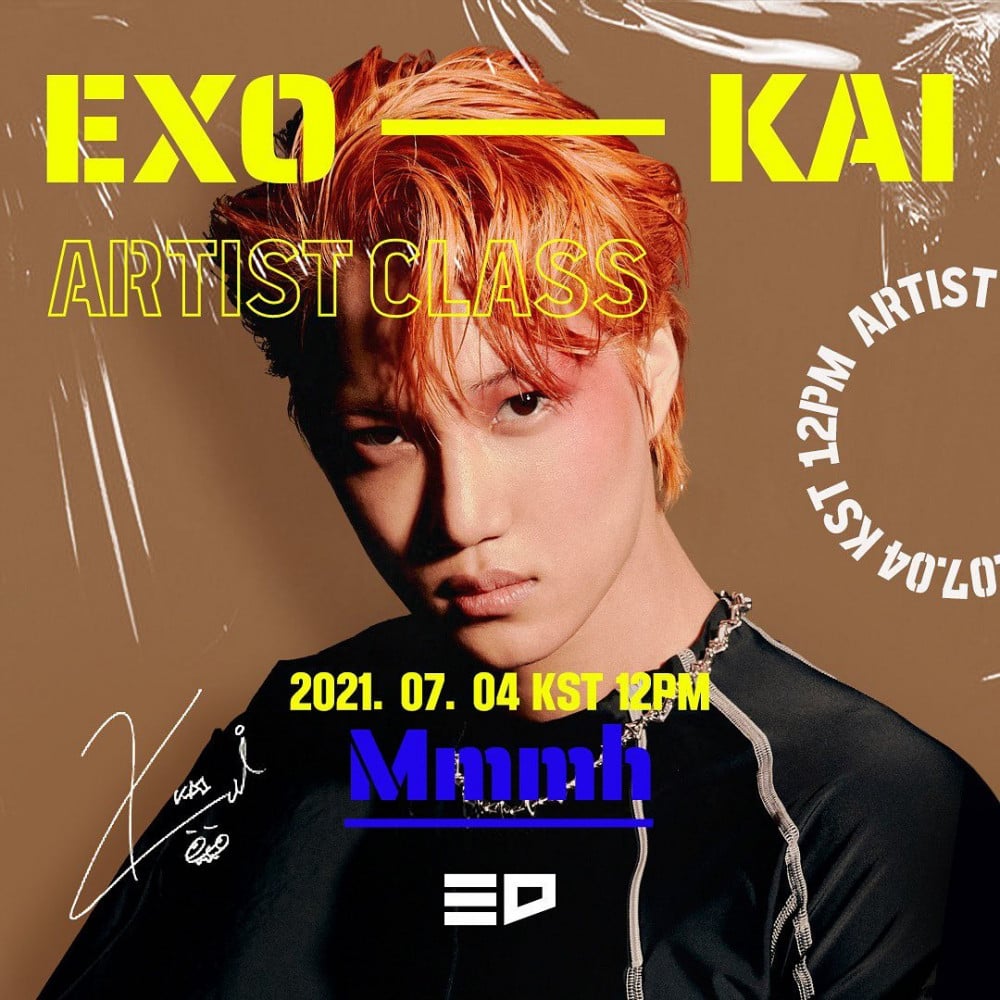 KAI as your dance mentor? No fan wants to miss this!
On June 28, ED or (@edkpop.official) on Twitter and Instagram, announced their newest upcoming dance class with the one and only 'World Class Performer' and 'Kpop's Best Dancer,' KAI.
ED Online Training Agency, an online platform where everyone around the world can receive training in singing, choreography, personal style, fitness, self-confidence, and more—all from the trainers and choreographers working in the KPOP industry.


Get to experience a dance class with KAI as your instructor on ED! On July 4th (Sun), 12 PM KST for 90+ minutes. Purchasing of slots that are limited to 2,000 participants starts on Wednesday, June 30th, at 12 PM KST.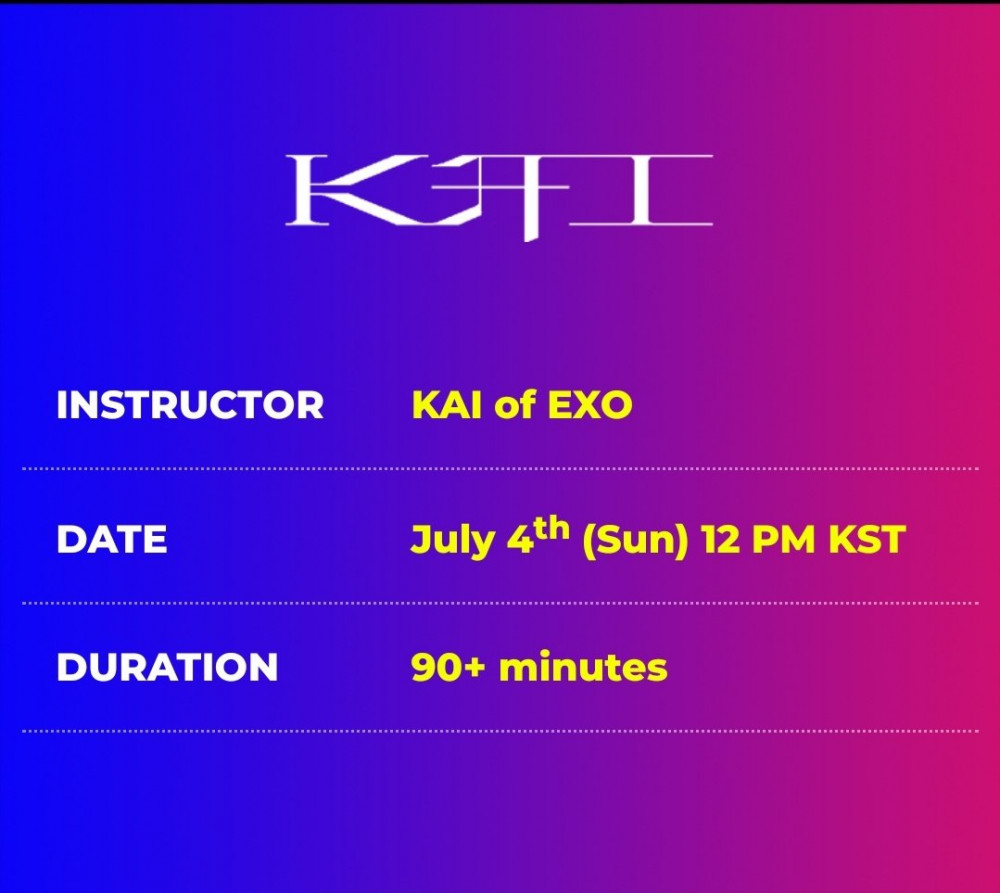 KAI will personally teach the Mmmh choreography to the numbered participants himself.
Mmmh was released last November 30, 2020, as the title song of KAI's first solo album, 'K开I,' that after months of its release was still breaking records on different music platforms and sites and having dance covers by Idols up to this day!



See the full details of the ED LIVE Class and how to join here:
https://www.instagram.com/p/CQ...
On July 4th, 12PM KST, join KAI's ED LIVE Class to learn the choreography of "Mmmh" directly from KAI and receive real-time feedback from the artist himself!
How to register:
Log into edkpop.com and purchase a ticket on the "Artist Class" page:
https://edkpop.com/en-us/artis...
Purchase starts Wednesday, June 30th, 12PM KST
👉 Price: $19.99/ticket.
👉 2,000 tickets are available.
👉 There may be a secondary ticket sale if available tickets remain.
👉 You will receive a ticket number (assigned according to the order of purchase) via email within 24 hours of purchase.
👉 A lower ticket number may provide a more immersive experience.
Set the date on July 4 and learn the Mmmh choreography by the artist himself, KAI!