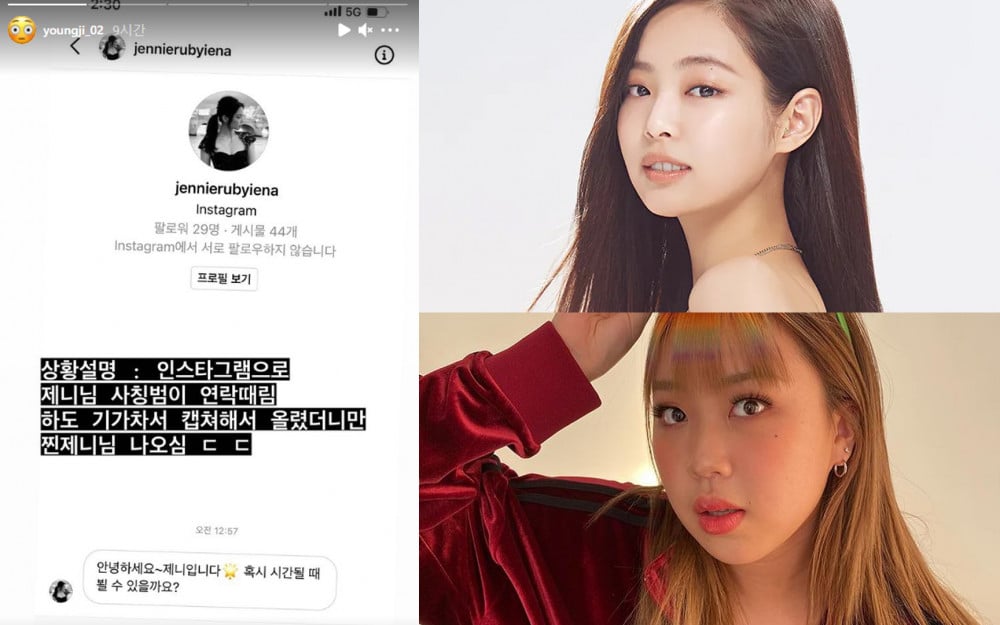 Recently, Rapper Lee Young Ji's Instagram is gaining much attention as she boldly revealed the Instagram account impersonating BLACKPINK's Jennie. Lee Young Ji's post is gaining more attention in particular because the real Jennie from BLACKPINK also responded.
On June 3, Lee Young Ji posted on her secondary Instagram account that she had received a direct message from someone who is pretending to be Jennie. The rapper captured the DM and posted with the caption, "This is the most absurd DM I've received in 2021" revealing the impersonator's account. Jennie's impersonator sent the message saying, "Hello~ this is Jennie. If you have time, can we meet?"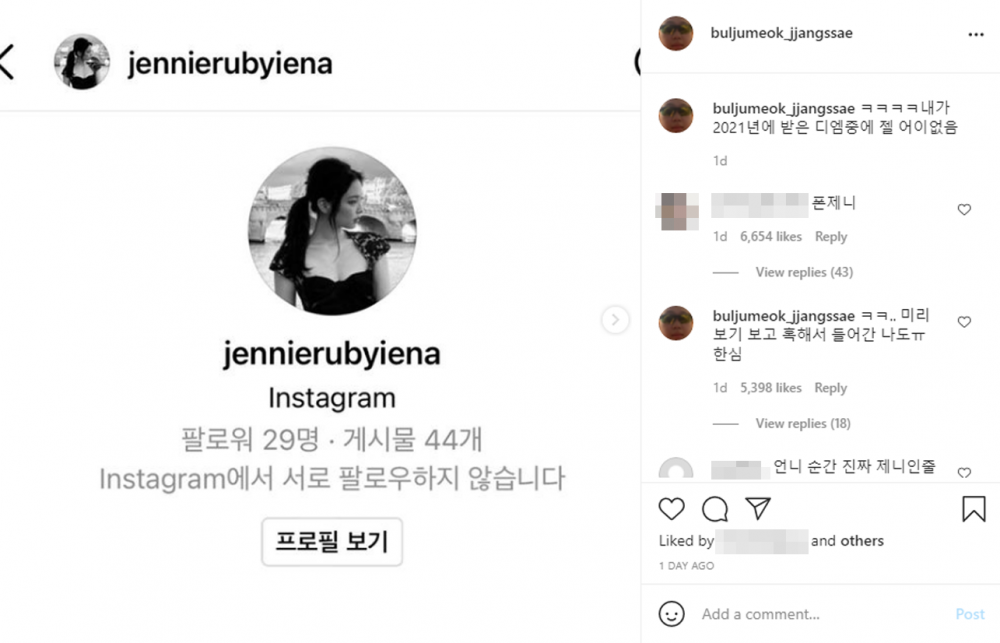 In fact, the Instagram impersonating Jennie copied Jennie's real Instagram account with the same profile photo and similar username. However, rapper Lee Young Ji did not fall for it and immediately revealed to her fans the imposter account.

Then, the real Jennie appeared and left a cute and funny comment on the post. Netizens couldn't help but grab their bellies and laugh because the real Jennie left the same comment as the impersonator. Jennie wrote, "Hello~ This is Jennie" with the same star emoticon the impersonator used.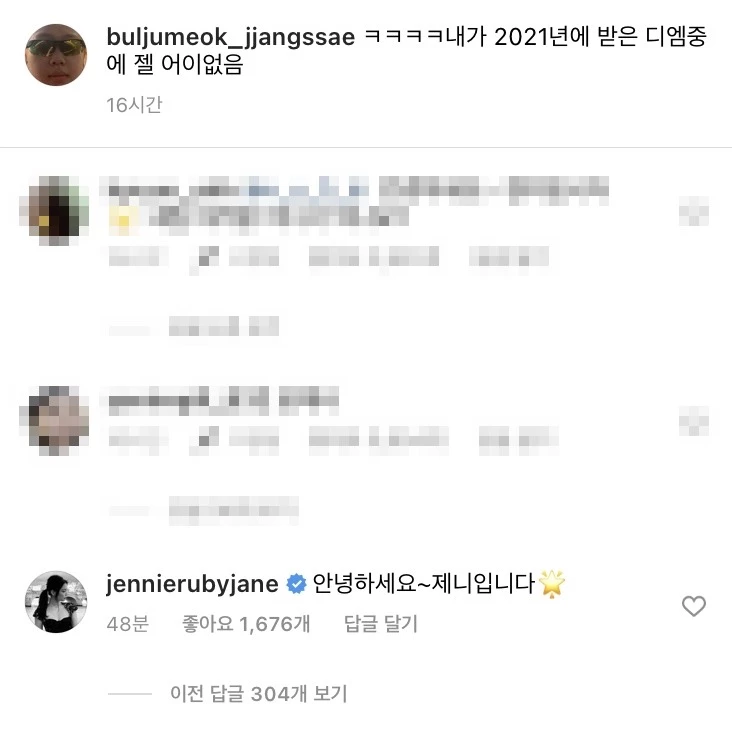 Rapper Lee Young Ji also explained the situation through her Instagram story and expressed how excited she was to receive a hilarious comment from the real Jennie.
Netizens also left comments saying, "Jennie is so funny," "She's so cute," "It's really funny how she even left that star emoticon," and "This is awesome, lolol, hilarious."