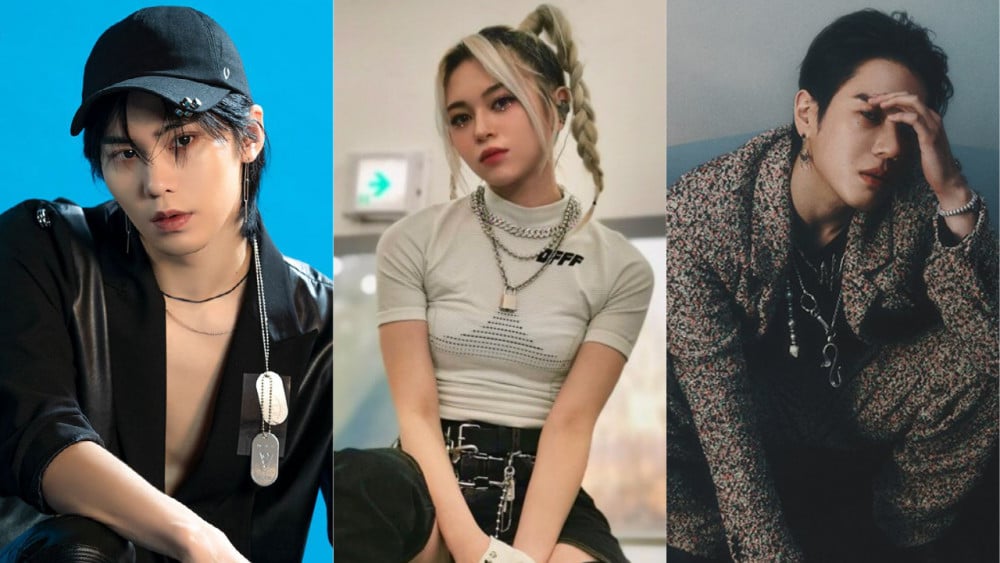 K-Pop idols are some of the most well-rounded artists in the global entertainment industry, with talents in singing, dancing, rapping, and production as prerequisites for success. While they truly are insanely skilled in all the arts, it is inevitable that some are better at particular ones than others. In Part 1 of this article, we discussed some of the best dancers in the industry. As promised, here's part 2 of some of the best dancers in K-Pop and, in some cases, even out of K-Pop!
One of the most underrated yet one of the most talented dancers on this list is undoubtedly Rocky from ASTRO. Rocky's fluidity and technical skill are on a whole different level than casual dancers, and his talent in acting only adds to his expressiveness on stage.
Perhaps the youngest artist on this list, Ni-Ki, holds the power to leave an audience speechless with his dance. The fact that he's so young yet so talented speaks volumes about his potential. Safe to say that Ni-Ki is going to be holding down his position as one of the best dancers in K-Pop for a very long time.
Yugyeom has always been an incredible dancer ever since his debut, but the world got a much clearer glimpse into his talent in dancing right after he joined AOMG. His dance cover of 'Franchise' is extraordinarily well done and currently stands at 4.3M views. Without a doubt, Yugyeom is one of the best dancers in K-Pop.
AleXa is a powerhouse of talent and deserves much more love and appreciation from the mainstream K-Pop community. Her skills are absolutely unbeatable and the woman holds power at her fingertips. At the same time, she knows when and how to be delicate and weightless. AleXa floats and glides on the dance floor, and it is a sight to watch.
One of the best dancers from the 2nd to 3rd generation of K-Pop, Min paints pictures through her dance. She's someone who the best dancers of K-Pop today look up to for inspiration. The control she has over her movements is truly extraordinary.
ATEEZ has always been known for being some of the best performers in the industry, and the fact that dance is their strongest suit is undebatable. While all of the members are some of the best dancers in the industry, Wooyoung, in recent years, has shown a trajectory of brilliance that is inimitable.
The 'Spider' stunner put all his cards on display with his solo debut, proving his mettle once and for all as one of the best dancers in K-Pop. There's no genre that Hoshi can't execute with absolute smoothness; what truly stands out about him is his intensity and allure.
EXO is known as 'Nation's Choice' for a reason. It is made up of some of the best vocalists and dancers in the entire industry across generations. Lay, in particular, is the best of the best, brilliance personified. It wouldn't be an exaggeration to say that he is one of the best dancers in the global entertainment industry! Watching him dance is a treat, and we can't wait for more from Worldstar Lay!
Being an incredible dancer is one thing but being able to mentor someone at the art is a whole other feat altogether. Not everyone is capable of being a great teacher, and the fact that Lisa is a dance mentor to several young aspiring artists only stands as proof of her talent.
The first thing that comes to mind when speaking of Hyolyn is the fact that she holds the fort down for the past, the present, and the future of dance in K-Pop. She has always been ahead of her time, which is a testament to her visionary nature as an artist. That she's also immensely skilled is just a matter of fact. We can't wait for "Rambling"!
No one can out-dance the OG best dancer of K-Pop, Kahi. Looking like she's a University student in her twenties even when she's actually a mother is only one of her myriad talents, which keep getting better with time. Words will never be enough to describe just how good Kahi is, and seeing her perform once again was a dream come true for older fans and a much-needed introduction for newer ones.
Finally, this list would not be complete without the Queen of K-Pop herself, the one who actually paved the way in every sense of the phrase, the one who created K-Pop as we know it today, BoA. There's a reason why BoA is the idol of idols, the one the whole industry looks up to, and her breathtaking talent at dancing is just one of them. BoA rocks every genre with equal grace. From hip-hop to contemporary, lyrical to sensual, BoA does it all, and oh how!