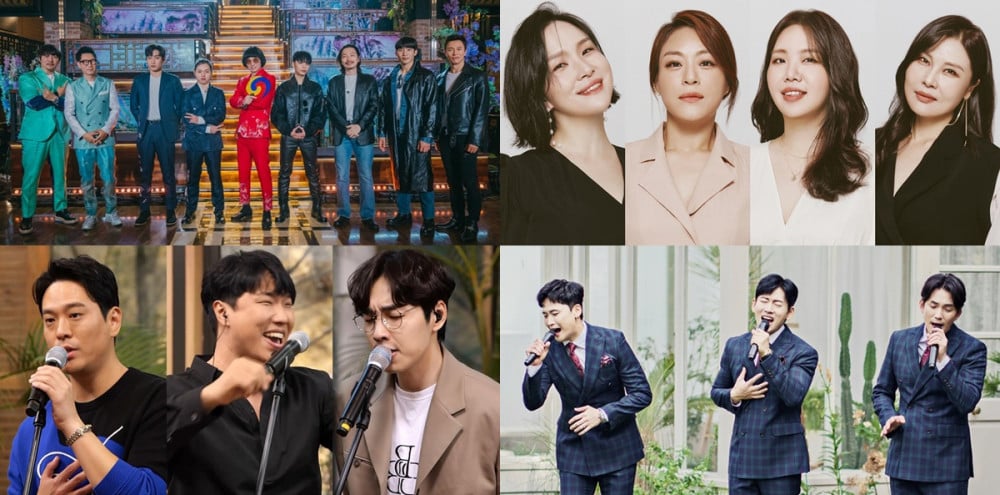 MBC's 'Hangout With Yoo' will be celebrating the arrival of its 100th episode soon!
To commemorate the occasion, 'Hangout With Yoo' has decided to hold a special concert in line with the show's latest ongoing music project, through which Yoo Jae Suk transformed into a classic K-ballad group producer and created the project vocal group MSG Wannabe.
The lineup for the special 'Hangout With Yoo' 100th episode concert includes legendary vocal groups SG Wannabe, V.O.S, and Big Mama, as well as the eight members of MSG Wannabe (Members Ji Suk Jin, KCM, Parc Jae Jung, Wonstein, Kim Jung Min, Simon D, Lee Dong Hwi, and Lee Sang Yi.)! Viewers can also look forward to the original vocal trio SG Wannabe's first meeting with their copycats(?), MSG Wannabe.
In addition, MSG Wannabe will be revealing a new song performed by all 8-members for the first time ever during the upcoming concert, a song composed by hitmaker Ahn Young Min.
Make sure to catch 'Hangout With Yoo's 100th episode special summer ballad concert, airing for two weeks on July 10 and July 17 via MBC!