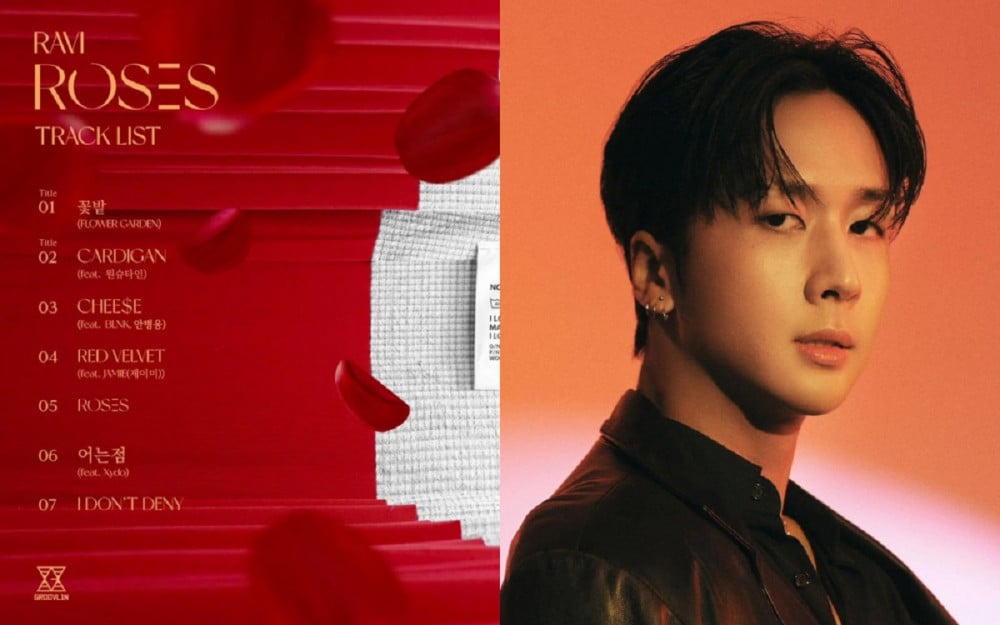 Singer Ravi is being acknowledged for his music worldwide.
Ravi's recently released 4th mini album 'ROSES' has ranked #30 on the US iTunes Hip-Hop music chart, showcasing his rising global popularity. Ravi is the only Korean artist to chart on iTune's hip hop genre since 2019. In addition, the US business magazine Forbes listed Ravi in their article 'Most Anticipated K-Pop Solo Releases Coming in June'.
Recently, Ravi's double title tracks "Cardigan" and "Flower Garden" ranked highly on the Genie, Bugs, and other nation-wide music charts, and Ravi's latest mini album has been widely praised by hip hop fans.