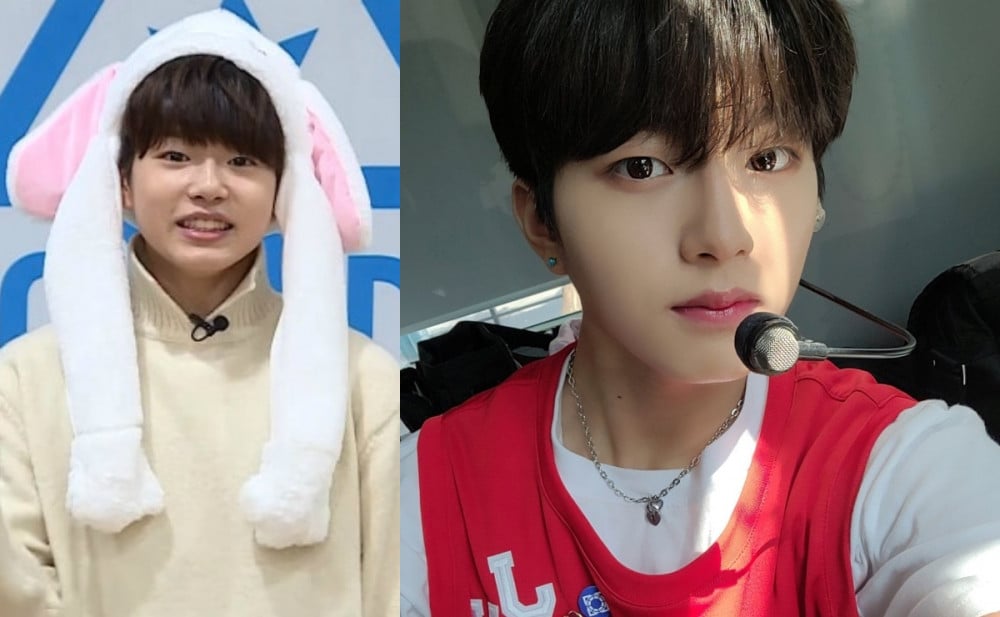 An idol's recent Twitter update has been making netizens a little nostalgic!
On June 27 KST, Ghost9 member Lee Jin Woo tweeted some selfies backstage while filming SBS's 'Inkigayo' that day. In the tweet, he asks fans what they think about his basketball jersey fashion as he poses fresh-faced and in a bright red Chicago Bulls jersey.
The photos were later shared through a post on an online community forum, with the original poster writing, "Today's selfie from Haenami, who has grown up well." The name 'Haenami' refers to the beloved nickname he was given when he was competing as a Maroo Entertainment trainee on Mnet's 'Produce X 101' exactly two years ago, as he comes from the Haenam region in the South Jeolla countryside. During the program, he was a fan favorite and finished in 22nd place. (It was later revealed that he is among the five contestants who were eliminated as a result of vote manipulation.)

In the comments, many netizens gushed over his visuals and cheered him on, leaving comments like, "These freaking adorable looks," "How did he get so big?," "...He's grown up," "He really grew up so well.... I could cry," "I really liked him," "Wow, he grew up well," "These days I really love him so much," and "Oh wow, my heart is racing."
Meanwhile, Lee Jin Woo and the other Ghost9 members are currently promoting their 4th mini album 'NOW: When We are in Love,' featuring title track "Up All Night."