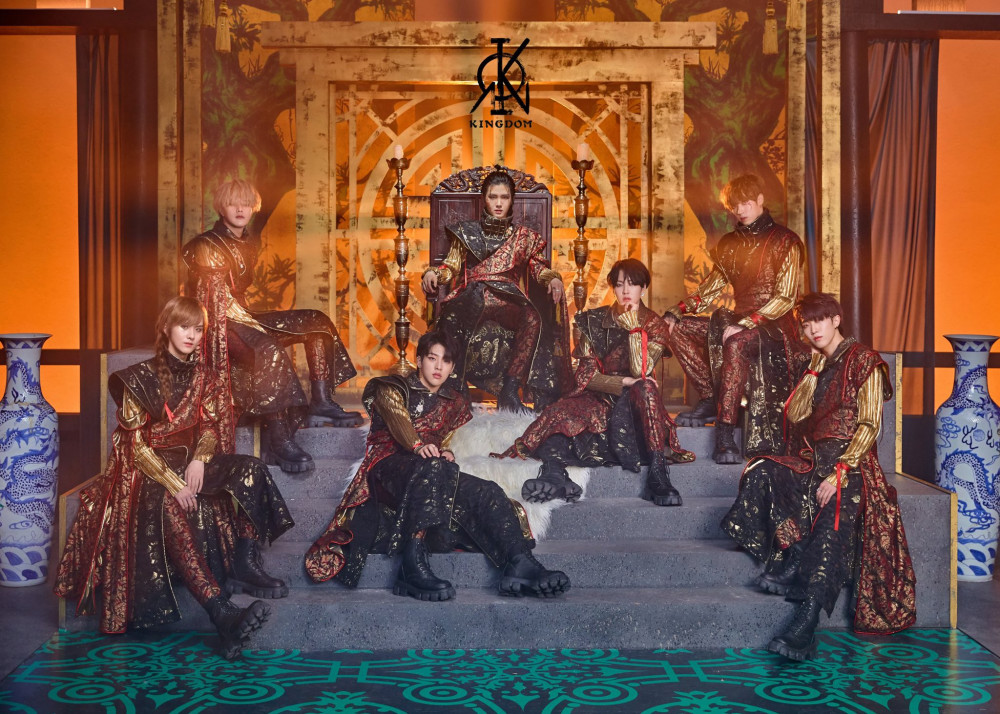 Kingdom will be having their first comeback on July 1.
The 7 member group from GF Entertainment released their first teaser on May 31st titled "Gate Open D-30" showcasing a silhouette image of all 7 members: Dann, Arthur, Mujin, Louis, Ivan, Jahan, and Chiwoo.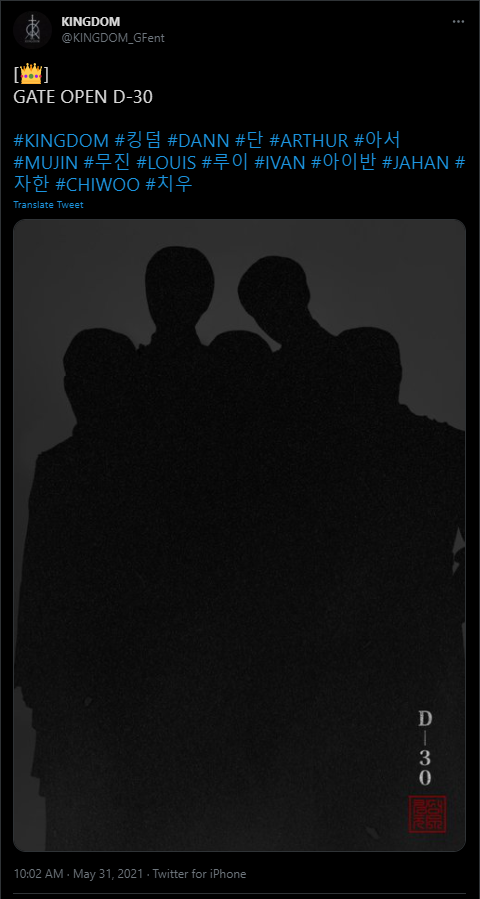 Following their debut with the Title Track Excalibur, the storyline for this comeback will transition from Arthur as the main focal point to the story of Chiwoo. During the outro of their debut title track, you can see a 15 second teaser hinting that their comeback revolves around Chiwoo's storyline.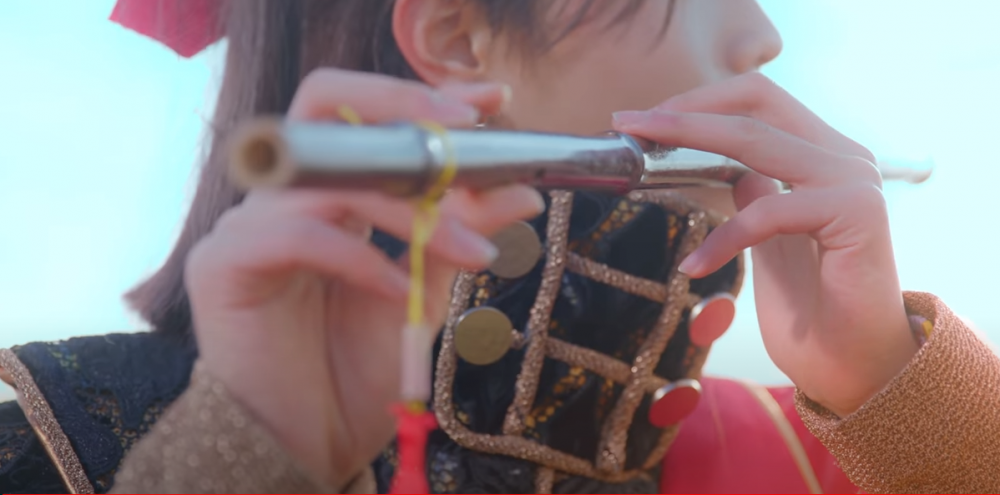 Following their silhouette teaser, each member was visibly showcased as mini teasers each day until eventually all members were revealed.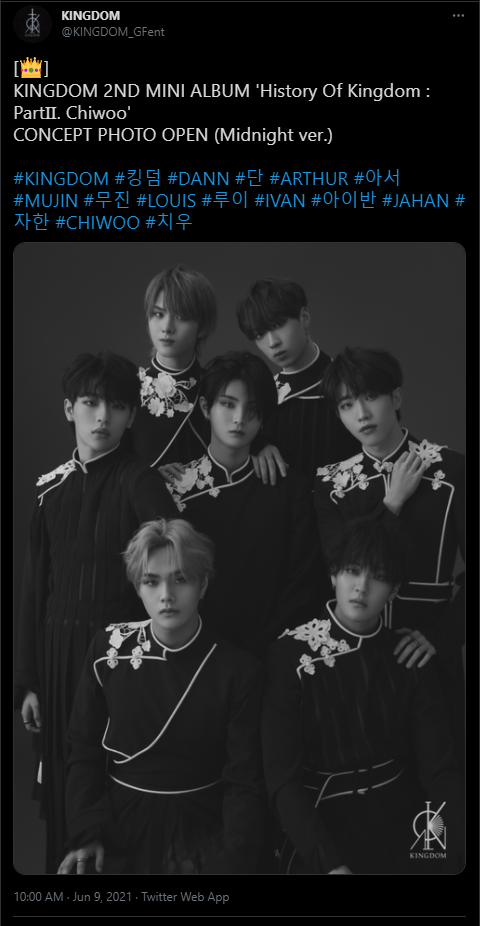 As you can see, Chiwoo can be seen in the middle of the photo, confirming his main role for this comeback. According to an interview with GF Entertainment CEO, Go Yoo-Sung, the Kingdom universe is a huge one, where plans have taken place to kick off a 32 album storyline within the next 12 years where 8 albums would represent each series. With these albums, every member will play the main role for their own storyline.
On June 7, Kingdom's official Twitter account released their 2nd mini album comeback schedule map where it shows that their first music video teaser will be released on 6/15/21, following individual concept photos on 06/16/21, ultimately leading to their D-day MV release on 07/01/21.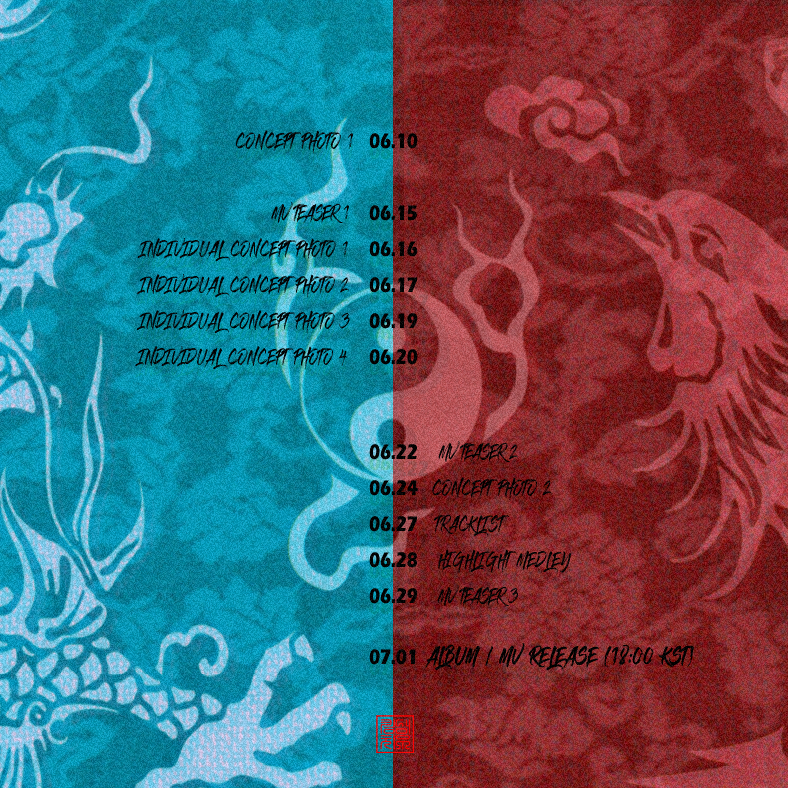 On June 9th, Kingdom also released their open-concept photo "Dusk Version" titled: Kingdom 2nd Mini Album 'History of Kingdom: Part II Chiwoo,' where you can see Chiwoo sitting on the throne.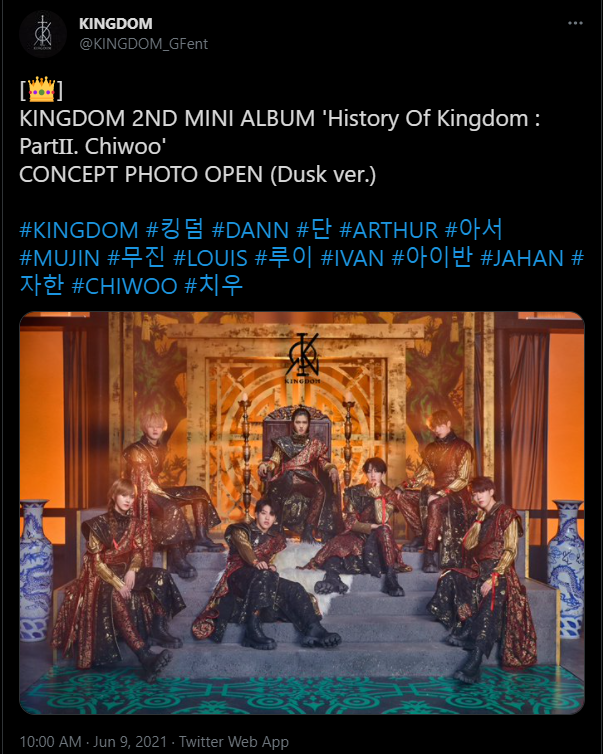 Look forward to Kingdoms comeback set to premiere July 1. Fanbases on Twitter have already geared up in preparation and giveaways for a successful comeback. Let's wait for these Kings and show them what kind of Kingdom they have.