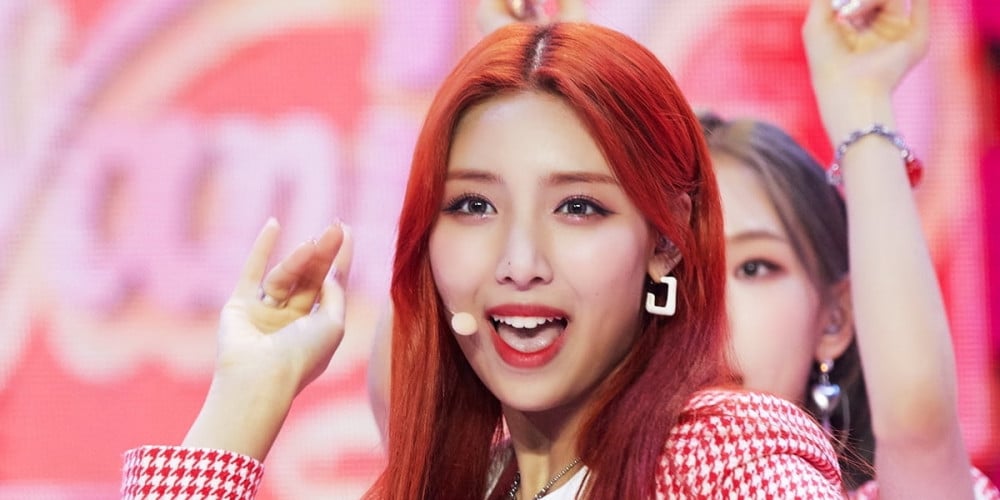 On June 10, Cube Entertainment's brand new rookie girl group LIGHTSUM made their highly-anticipated debut with their 1st single, "Vanilla"!
The girls of LIGHTSUM also attended an online press showcase on this day, commemorating their debut. Of the 8-members of LIGHTSUM, members Chowon, Nayoung, and Yujeong are well-known by fans for having appeared on Mnet's 'Produce 48'. In particular, Chowon was found to have been unfairly eliminated from the survival program during its final episode due to vote rigging. According to viewers' votes, Chowon would have earned 6th place overall and would have been added as a member of IZ*ONE; however, she was falsely eliminated as "13th place".
When asked to comment on her unfair elimination from 'Produce 48', Chowon commented sincerely, "If I said I didn't feel any sense of loss or dejection back then, I would be lying. In truth, I felt confused and wronged at the time."
She then continued, "But I'm very happy and excited to be able to debut as LIGHTSUM with these members now. During 'Produce 48', the three of us never got to do a stage together. I felt that many people were looking forward to seeing us together, so I worked even harder. I want to repay everyone who waited for my debut with a good stage."
Fellow former 'Produce 48' contestants Nayoung and Yujeong also shared their thoughts on their experiences since the survival program. Nayoung said, "During the program, I received more love than I could handle and I felt anxious, worried that I would lose myself. I also felt a lot of pressure, thinking that I had to show my growth. But now, I'm happy to be in a team with all three of us. I hope that everyone will cheer us on."
Finally, Yujeong stated, "I had no idea when I first came to the company that I would be debuting with the unnies, so I'm so happy. I'm even happier because it seems like our fans also love seeing us together again."