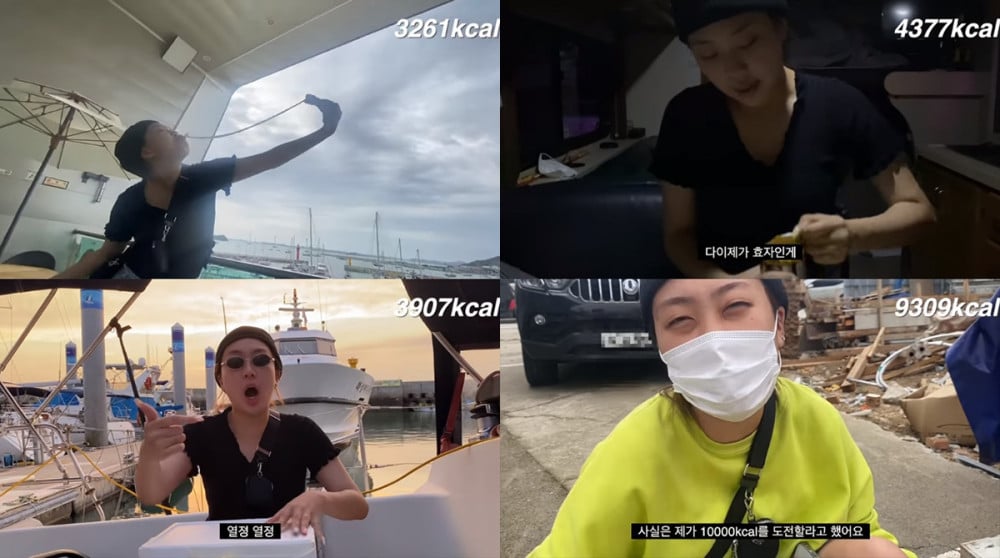 Solo artist Lee Young Ji confessed to her YouTube followers that after successfully losing 13 kg (~29 lb) earlier this year, she has recently gained back about 6 kg (~13 lb), after she began eating sodium-rich foods again.
Before going back to a healthy eating plan, Lee Young Ji decided to take on the '10,000 kilo calories' challenge, popular among food YouTubers. The challenge allows the challenger to eat whatever they want for a day, until they can cap off the amount of kilo calories they consumed at 10,000. Lee Young Ji decided to travel to the Kyeonggi province to feast on the province's well-known seafood dishes, beginning with octopus and shrimp, before moving on to other meals including tteokbokki, pork katsu, and more.
You can watch Lee Young Ji's "last meal" vlog before going on a diet, below!