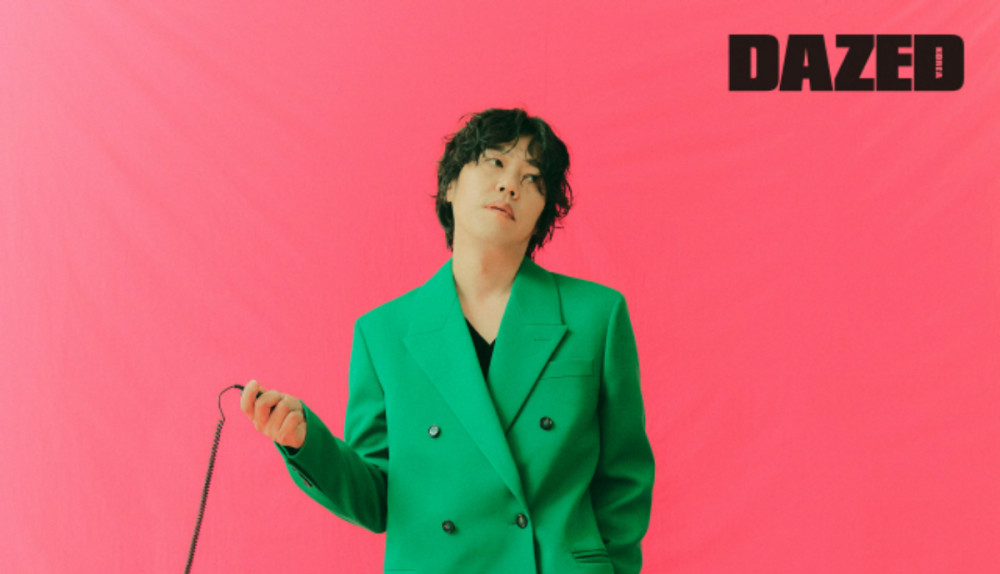 'DAZED', a magazine that comes up with original content every month based on the latest trends in fashion and culture, featured musician Lee Sang Soon in their July 2021 issue.

Looking at the colorful, yet clean-cut, pictorial shoot, Lee Sang Soon's soothing guitar strumming in the melody of the tracks in his new EP album 'Leesangsoon' seems to almost be heard. Also well-known as singer Lee Hyori's husband, Lee Sang Soon recently joined the JTBC survival program, 'Super Band season 2', as a judge. In the interview for his pictorial shoot, Lee Sang Soon introduced himself as a 'helper', rather than an 'evaluator'. He stated, "When we started filming, there were so many talented artists. In 'Super Band' I am more like a helper, rather than an evaluator. I help gather those who cannot hide how talented they are, and help bands be born."

Summer-esque. auspicious and smooth, Lee Sang Soon's pictorial photos can be viewed in the July issue of 'DAZED', as well as on their official web homepage, Instagram, and YouTube.