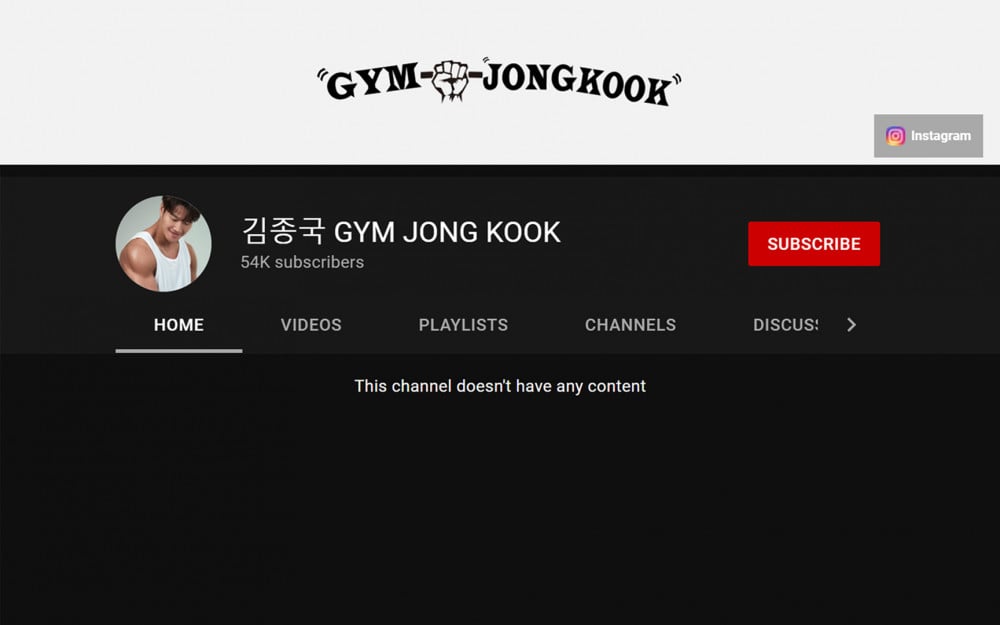 'Running Man' member and singer Kim Jong Kook announced through his Instagram that he had launched his YouTube channel.
On June 16, Kim Jong Kook posted a photo of the capture of his YouTube channel with hashtags, "Youtube," "Gym Jong Kook," and "D-1." He also announced that the YouTube will be opened on June 17 at 6 PM KST.
There aren't any videos uploaded in his channel at this time, but the YouTube channel has already gained over 54,000 subscribers. According to his Instagram post, it seems Kim Jong Kook will be uploading his first video in a few hours.
Many netizens in South Korea and overseas are already excited about Kim Jong Kook's channel as they commented, "I'm already subscribed" "Gym Jong Kook! please have a section where you teach us how to fix our postures," "Need Eng sub for real!" "I hope all the videos have English subtitles!!!!!" "Finally!" and "This is going to be a really good channel!"