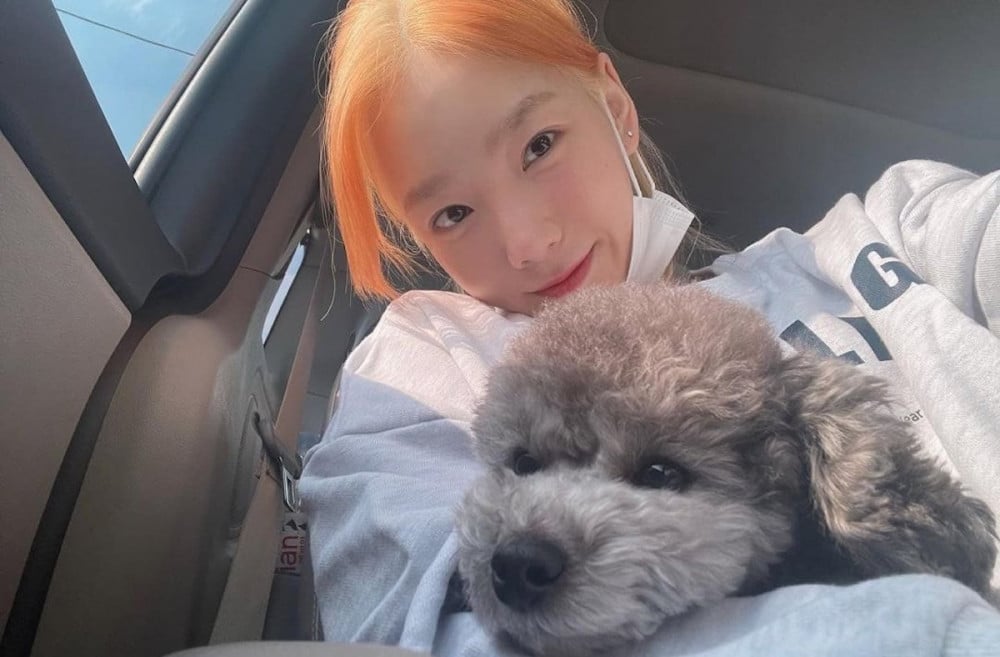 Fans are wondering if Girls' Generation's Taeyeon is gearing up for a solo comeback, based on her recent hair changes!
Earlier this week, Taeyeon greeted her Instagram followers with a sweet selca, showcasing her carrot orange hair!
Fans fell in love right away and reacted with comments like,
"It's already so refreshing! Is it a summery dance song??"
"Unnie I'm waiting!!!"
"Reminds me of 'PARTY'!!"
"Taeyeon's solo comeback TT. I'm sobbing out of joy TTTT."
"Please please a dance song!!"
"Taeyeon even looks good with carrot orange..."
"OMG I need Taeyeon's comeback NOWWWWW."
"Apparently she already filmed the MV!"
"Our unnie is an idol TT."
What do you think of Taeyeon's new hair color?